Ethan Klein hits back at RiceGum for insulting his beautiful, pregnant wife Hila!
Ethan Klein is angry at RiceGum and slammed him for insulting his wife Hila in a response video posted by RiceGum in the early part of January 2019.
RiceGum and his insulting post
RiceGum posted a response video in early January 2019 in which he stated that the depression of Ethan Klein is due to the fact that his wife Hila has a boring disposition. He called Hila a 'wack' and added that Ethan Klein should pay some bucks to have himself surrounded by some girls of high energy.
Ethan Klein hits back at RiceGum
Ethan was disappointed and angry with RiceGum 's comments about his wife. He slammed back and called him Rice Gumby which was the name of the cartoon character for children from the 1950s. Thereafter, Ethan praised his wife and called her beautiful, pregnant wife. He also credited his wife for all the good that has happened to him in his life.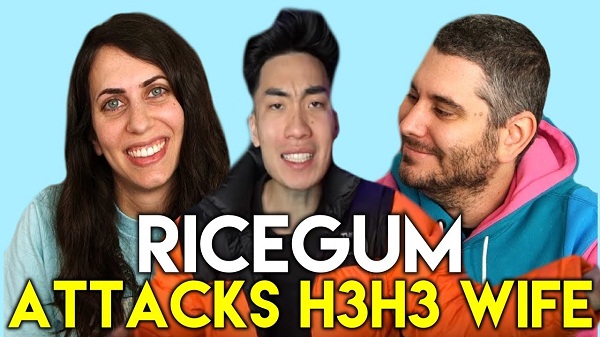 Ethan did not stop at this. He wrote a brief diss track in which he called out the YouTuber and reminded him that his wife Hila is a self-made millionaire who has worked for Israel 's armed force for two years.
Ethan Klein shows the video footage of RiceGum
Ethan also uploaded video footage of RiceGum when he appeared on Logan Paul' s podcast called 'impaulsive' in which he talked about RiceGum 's gambling website and his high but illegal earnings from it. He said tauntingly:
"Yeah, but she got the bag without selling her soul,…you chase clout to fill a hole in your soul."
The fight between RiceGum and Ethan Klein
The online fight RiceGum and Ethan started when Ethan complained about RiceGum promoting the gambling website MysterBrand.net on his YouTube channel. RiceGum was angry and had tweeted bad about Ethan and his wife. He also posted online videos insulting Ethan and his wife.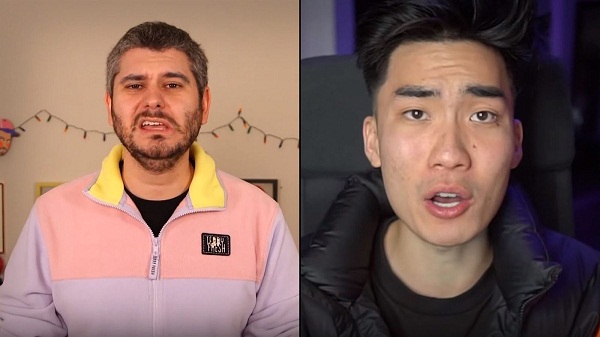 Ethan Klein and his video content
Ethan Klein and his wife are YouTubers who post decent content on their YouTube channel. They do not support any matter which would be harmful to the young minds. They also try to rein in the wrong elements who malign the channel and voice their displeasure about it as they did about RiceGum.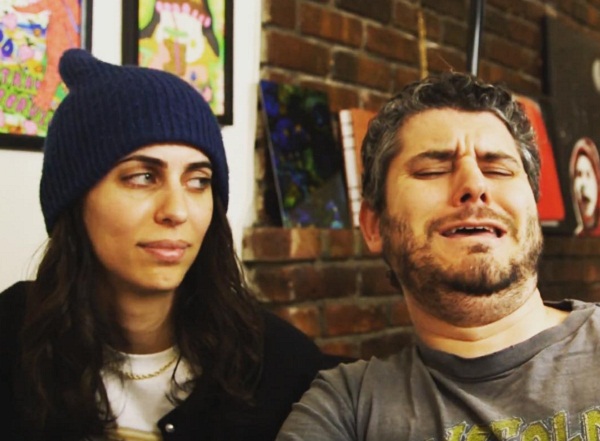 Ethan and his production H3H3 had won a case against YouTuber Matt "Hoss" Hosseinzadeh in August 2017. It was a landmark case and great victory. It would ensure that YouTube can now be used fairly for people's betterment, entertainment, and infotainment, Ethan had said. The case was over copyright infringement and the judgment read:
"Any review of the Klein video leaves no doubt that it constitutes critical commentary of the Hoss video; there is also no doubt that the Klein video is decidedly not a market substitute for the Hoss video…. Defendants' use of clips from the Hoss video constitutes fair use as a matter of law."
After this recent comments from Ethan Klein, RiceGum has yet to comment.
Short Bio on Ethan Klein
Ethan Klein is an American social media personality. He is a famous American YouTube star. He is famous as the creator of the comedy YouTube channel h3h3Productions. Ethan currently runs the channel alongside his wife, Hila Klein. The couple also runs a comedy podcast channel called Ethan and Hila. Her channel has over 4.4 million subscribers. More Bio…
Source: dexerto.com, puzzups.com