Married for 19 years! Ethan Sandler and Kathryn Hahn's life with children is all well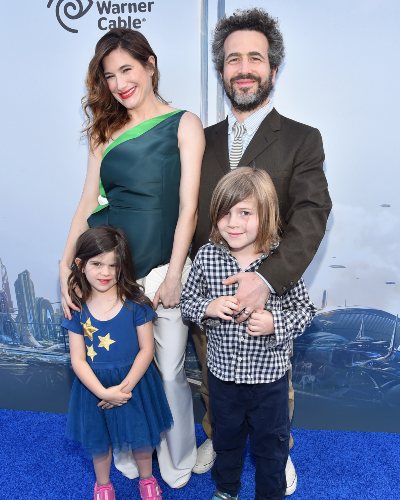 Ethan Sandler and Kathryn Hahn have been married for 19 years
They met each other at University and both are actors
The pair have two children Leonard and Mae
---
Ethan Sandler and Kathryn Hahn are the couples who have been setting an example of how a married couple should look with a successful married life of almost two decades.
Married life of Ethan Sandler and Kathryn Hahn
Ethan Sandler and Kathryn Hahn met each other in the 1990s when they were attending Northwestern University. They both were in theater and acted together in many productions. Their shared interest in acting might have brought them together and they decided forever.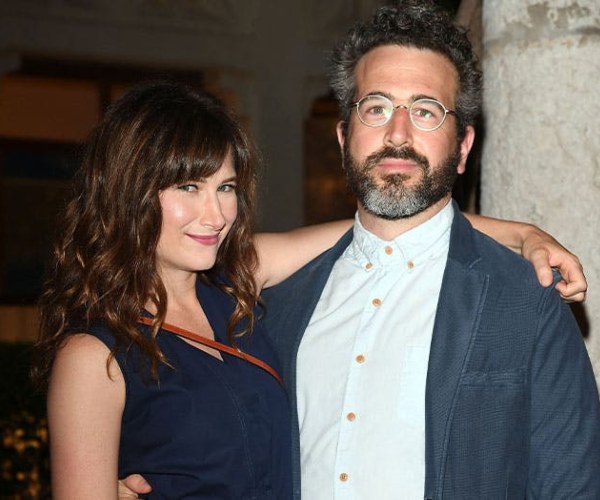 Kathryn received her MFA in Acting at the Yale School of Drama in the year 2001 and a year later they married. The couple walked down the aisle on 3rd January 2002. In February 2002 she hinted her marriage with Ethan to Jimmy Kimmel and said,
"Yesterday, I got my first computer ever. And I don't have any social media, so you're looking at somebody really off the grid."
Since 2002 their married life has been going very well. The couple is evidently in love with each other. They have worked together in the crime drama Crossing Jordan which aired from 2001 to 2007. Their characters got engaged in the show. Ethan had played Jeffrey Brandau and Kathryn played Lily who became pregnant with his child.
Also read Brooks Garner leaving Fox Network! All about his birthplace, education, achievements, married life, biography
Two children of Ethan Sandler and Kathryn Hahn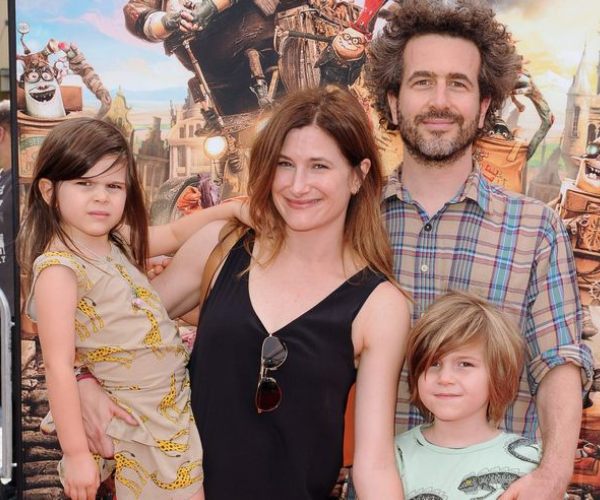 Ethan Sandler and Kathryn Hahn have two children Leonard and Mae. Leonard was born in October 2006 and Mae was born on 27th July 2009. Kathryn revealed,
"I have a chaotic household. You have to let go of the idea of perfection. You have to remind yourself that you can do it all — but you might not have to. I live a pretty normal life."
The couple also shares two dogs, a rabbit, and a hampster. The family of four and the furry pet animals live a happy life together.
How much is the net worth of Ethan and Kathryn?
Ethan Sandler has a net worth of $3 million whereas his wife Kathryn Hahn has a net worth of $2 million. Ethan has worked in film and TV series like The Chocolate War, The Princess Diaries, The Bourne Supremacy, Meet the Robinsons, Gravy, Sex and the City, The $treet, Will & Grace, Crossing Jordan, Psych, and more.
Kathryn has appeared on multiple TV series and films like Spider-Man: Into the Spider-Verse, Hotel Transylvania 3: Summer Vacation, Private Life, Flower, The Do-Over, The Family Fang, WandaVision, Central Park, I Know This Much Is True, and more.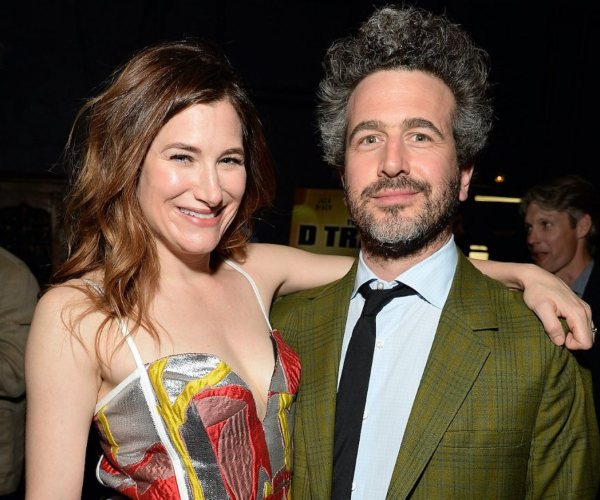 Also read Who is Lisa Cadette Detwiler? Know about her married life with Jim Cramer, net worth, few must-read facts, biography…