Ethan Wacker's wishes to NBA's Gordon Hayward! Know about this teen star's career, childhood days, and relations with Jake Paul!
Ethan Wacker wishes Gordon Hayward a speedy recovery
Ethan Wacker, the TV actor from Hawaii is a big fan of Bolton Celtics and Gordon Hayward. It is known that Gordon Hayward, the professional basketball player and all-star forward for the Boston Celtics of the NBA had a dislocated left ankle joint and a fractured fibula bone.
He underwent the surgery for his orthopedic problem and the procedure went well. He would return to his all-star form soon but maybe not be able to play this season.
Ethan Wacker was not to be left behind when he tweeted for the speedy return to normal for Gordon Hayward. Ethan said:
"Damn dude #PrayForGordonHayward hoping for a speedy recovery. Can't wait to see you bounce back @gordonhayward"
Damn dude #PrayForGordonHayward hoping for a speedy rocovery. Can't wait to see you bounce back @gordonhayward pic.twitter.com/inX6vJVxsl

— Ethan Wacker (@ImEthanWacker) October 18, 2017
People have not failed to notice the great height difference between Ethan Wacker and Gordon Hayward in the picture that Ethan Wacker has posted. Ethan Wacker's height is currently 5 feet and 3 inches and that of the towering Gordon Hayward is 6 feet and 8 inches.
About Ethan Wacker
Ethan Wacker was born on 8 May 2002 in Hawaii. He has an older brother called Christian, and two sisters Olivia and Natalie. Ethan's father is his role model. In Kindergarten, he was nicknamed as 'weedwacker'. He was a huge fan of Disney channel and had grown watching it.
He had made a brief appearance on the show 'KC Undercover' as Collin Cleaveland. His fame came when he played the role of Bernie in Bizaardvark and as Pip Whipley in 'Miles from Tomorrowland'. He had also lent his voice for the character named Stinky in 'The Stinky and Dirty Show'.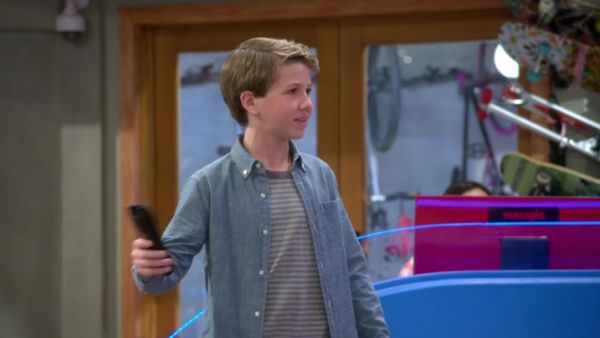 Ethan Wacker is also active on social media. He has formed a YouTube group called as Squad 7 with fellow YouTubers Isaak Presley, Cody Veith, Casey Simpson, and Michael Campion.
In 2017, he has reached 1 million subscribers on his Instagram. Ethan Wacker is a popular teen star who is quite grounded and loves to spend time with his family. His small eyes and smiling face have won the hearts of millions worldwide.
He loves Hawaii and flies to and fro between LA and Hawaii for work and school. He would like to travel to the Arctic and Great Barrier Reef. He loves skiing and often posts photos of him doing it on his Instagram. He relishes French fries and citrus fruits and enjoys sports.
He considers himself blessed to have received so much fame at such a young age and hopes that the future would also be bright for him. He has still not fallen in love and has not dated anyone.
He is a hard worker and constantly strives to enhance his skills. He thanks his fans for the love and support. His dream is to do more serious roles.
You may also like to read Nanny McPhee's Sebastian- Samuel Hollywood an English teen actor also vanishes from acting field!
Ethan Wacker terribly misses Jake Paul
Ethan Wacker gets closely and emotionally attached to his co-stars. Hence, when Jake Paul announced that he is going to leave the show Bizaardvark and part ways with Disney, Ethan Wacker was extremely upset with the news. On his Instagram, Ethan Wacker shared a very tearful goodbye video for Jake and said that he would miss Jake very much on the set.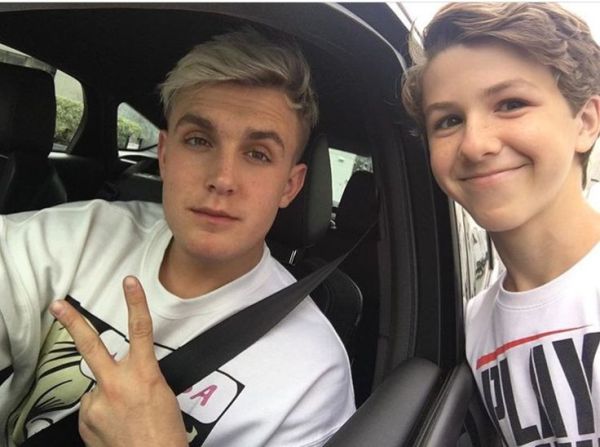 Ethan Wacker captioned the video as follows:
"Jake is no longer on Bizaardvark. He had become one of my best friends and I loved hanging out with him. I just want you all to keep supporting Jake, even though most of you are here from him. Ok, I'm gonna really miss the kid, but I'm still gonna try and hang out with him. I love you bro, and I'll really miss you,"
Also read British teen actor and a Zoologist, Raphael Coleman almost vanishes from the acting world. Know about his appearance in Nanny McPhee and many other movies
Short Bio on Ethan Wacker
Ethan Wacker is a young American teen actor and Internet media personality. He is best known for his role as Bernie in the American teen TV series Bizaardvark (2016). He is also famous for his role as Pip Whipley in the American teen animated series Miles from Tomorrowland (2015). More Bio…