Eugenie Bouchard receives unsolicited dating resumes during the coronavirus-induced self-isolation!
The forced self-isolation due to the recent coronavirus pandemic is driving people crazy. Irrespective of age, gender, race, socio-economic status, people are finding it difficult to kill time. Human beings by nature are gregarious and this is put to strain due to the social distancing. Tennis player Eugenie Bouchard is also not able to cope up with the self-quarantine.
And when the single Eugenie unsuspectingly shared with her fans that this phase of lockdown would have been better with a boyfriend, her fans flooded her mailbox with their dating resumes!!!
Eugenie Bouchard and her complaining social media post
The famous tennis player Eugenie Bouchard is fed up of the self-isolation due to coronavirus pandemic. She, like the other celebrities, took to her social media to interact and talk to her fans. Since physical networking is not safe, she took to social networking to speak to her fans and followers.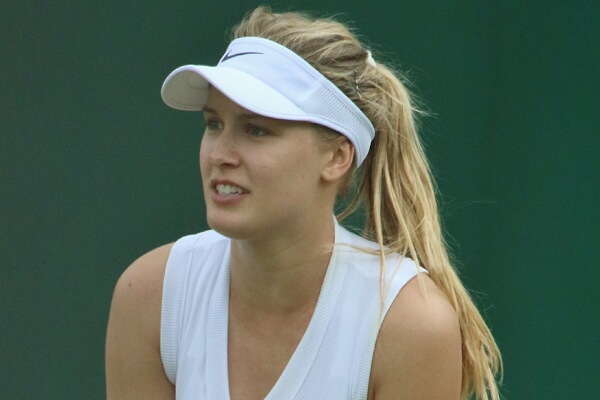 She is single at the moment and hence she posted on her Twitter platform that life now would have been better if she has a boyfriend. She wrote:
"Not complaining, but I feel like quarantine would be a lot more fun with a boyfriend."
She had meant that her self-isolation with no companion was hard and she would have enjoyed it more if she had a beau with her.
Eugenie gets dating resumes
No sooner did Eugenie tweeted about it, her email inbox was flooded with many dating resumes. The eligible bachelors of her fan base were quick to start sending her their dating resumes in the hope of having her as their girlfriend.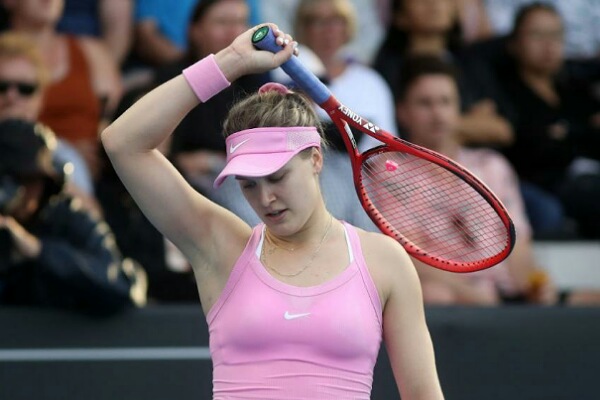 Eugenie realized what she had landed herself in and decided to correct it. She tweeted about it thus:
"My agent just informed me you guys are sending 'dating resumes' to the email in my bio YOU ALL NEED TO STOP,"
Though Eugenie is not on the court, she continues to do her tennis training and practice. She also does her workout in her private gym.
Eugenie and her recent court performances
This year has not been good for Eugenie. The tennis player was on the WTA tour this year and could not go beyond the quarterfinals of ASB Classic. She lost to Amanda Anisimova. And later, she could not qualify for the Australia Open 2020.
Eugenie also lost her first-round match at Oracle Challenger. She represented Team Canada at Fed Cup 2020 in Switzerland. But she could not play there due to her injuries.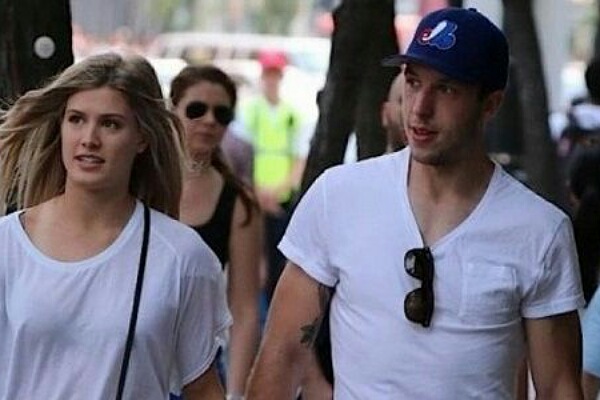 Their captain said:
"Genie hurt her wrist during the last five minutes of practice. We didn't know how bad it would be but it was bothering her quite a bit so we made the decision [to bring in Gaby]."
Gaby is the teammate Gabriela Dabrowski. Talking of the personal life of Eugenie, she was dating ice hockey player Jordan Caron in 2017 but they split later. She is single now.
Short bio on Eugenie Bouchard
Beautiful Eugenie Bouchard is a Canadian professional tennis player. She is currently ranked no. 59 in the world. She gained a lot of attention for being the first Canadian player to represent and reach final of 2014 Wimbledon Championships.
Moreover, she earned WTA Newcomer of the Year for her incredible performances in the year 2013. More Bio… 
Source: Essentially Sports