Who Is 'Euphoria' Star Chloe Cherry? Did She Really Steal From A Local Store?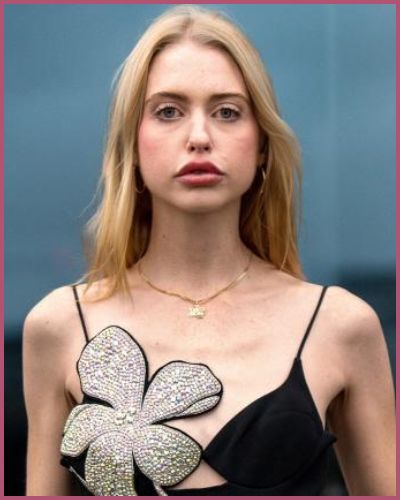 Chloe Cherry is charged with retail theft after allegedly stealing a $28 shirt.
She is an actress and model best known for her work in 'Euphoria'.
---
Chloe Cherry is charged with retail theft
Chloe Cherry, star of "Euphoria," has allegedly been charged with retail theft after allegedly swiping a $28 shirt from a store in her hometown of Lancaster, Pennsylvania.
The Euphoria actress and OnlyFans model, 25, was accused on Monday, January 23, according to court documents obtained by PEOPLE.
According to records obtained by Lancaster Online, a Building Character shopping mall staffer revealed to authorities a video of the former porn star, whose real name is Elise Jones, entering a dressing room on December 27 wearing a Moda International top.
However, the footage purportedly shows Cherry, who portrayed Faye in the HBO famous series, leave the changing room without the blouse, and it was not left behind, leading employees to believe she had taken it.
According to the lawsuit, the model used a credit card to pay for other products but did not buy the shirt. Cherry reportedly acknowledged snatching the blouse before returning it to the officer once police became involved.
In January, Cherry was charged with misdemeanor retail theft. Her spokesman denied it to TMZ saying:
"In December, there was confusion over a blouse that wasn't properly charged to my client's credit card. In no way did she 'admit' to taking the blouse, since that was not the case. This story seems to be more about a local store trading on a celebrity's name more than anything else."
Cherry will have a preliminary hearing on March 1.
Read more: Sydney Sweeney is Sad that Some Trollers Took Screenshots of her Nude Scenes from Euphoria and Tagged her Family Members!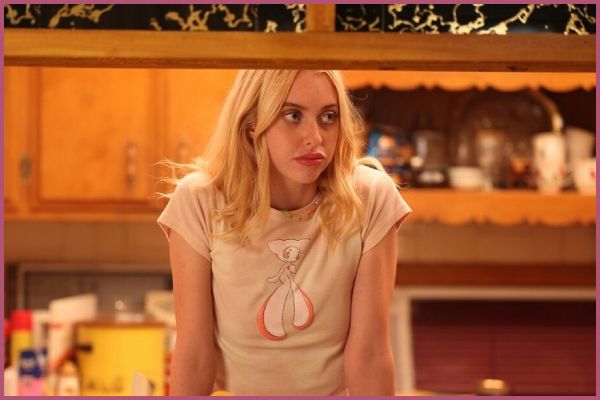 Who is Chloe Cherry?
Chloe Cherry is an American actress and comedian who first appeared on television as 'Faye' in Sam Levinson's mega-hit HBO series EUPHORIA. Chloe was born in Lancaster, Pennsylvania on August 23, 1997.
She began her pornographic career in 2015 with Hussie Models and has already appeared in over 200 films. Chloe was raised in the Philadelphia area.
Prior to starring on the show, Cherry co-starred in a pornographic parody of Euphoria as Jules with fellow pornographic actress Jenna Foxx. After becoming a fan of Cherry's sense of humor on Instagram, Euphoria's showrunner, Sam Levinson, subsequently sent her an email inviting her to apply for the role of Ami, a stripper and drug addict.
Cherry auditioned in person for Levinson in Los Angeles after two virtual auditions and was cast as Faye instead. Critics dubbed Cherry "one of the show's breakout stars."
Cherry secured a deal with the British modeling agency Anti-Agency London in January 2022. She made her runway debut for LaQuan Smith during New York Fashion Week in February 2022.
Cherry left the porn industry to pursue acting full time
The 25-year-old actress revealed why she abandoned her career as an adult film star following her appearance as Faye in HBO's "Euphoria" in the latest edition of her podcast "High Low."
"I'm just not comfortable with being that actress girl that everyone in the industry is going to, like, treat differently. When I was just a normal person I was on an even playing field, but now I'm not." 
She explained that being a porn star has a shelf life, and while she still has "plenty of time to do it," she'd rather stop while she's ahead. She may continue acting into her 60s, but she "can't do porn when I'm that old."
Cherry expressed her pride in her previous accomplishments. She said:
"I'd rather just … tie it up in a nice bow, and have that really awesome porn career that went really well, rather than trying to do more with it. It went so well, and now I'm at this other side of things that, like, having sex with me, it's not the same as doing porn."
She added:
"If I were to be put on a scene with somebody the girl or guy like they might be like, 'Holy s – – t, it's Chloe Cherry,' and I'm just not comfortable with being seen as the celebrity of porn stars. I make what I made in a year in porn, in one day in this industry," the Pennsylvania native revealed. "So there's no point in me just doing work that I don't have to."
You may also like to read: Is Sydney Sweeney Engaged? Who is Euphoria Star's Fiance Jonathan Davino?