Eva Longoria shuts pregnancy rumors by posing in a bikini; Hits the beach in holiday flaunting her figure in bikini
In the recent time, there is a rumor going on about American actress, Eva Longoria. When an actress is noticed with little big tummy then it's quite obvious that there is gossip all around. People thought that the growing bump of an actress is her baby bump. The rumor is all about the good vibes. The rumor is all about the pregnancy of Eva Longoria. But the gorgeous actress denied all the rumors about the pregnancy on Thursday through social media.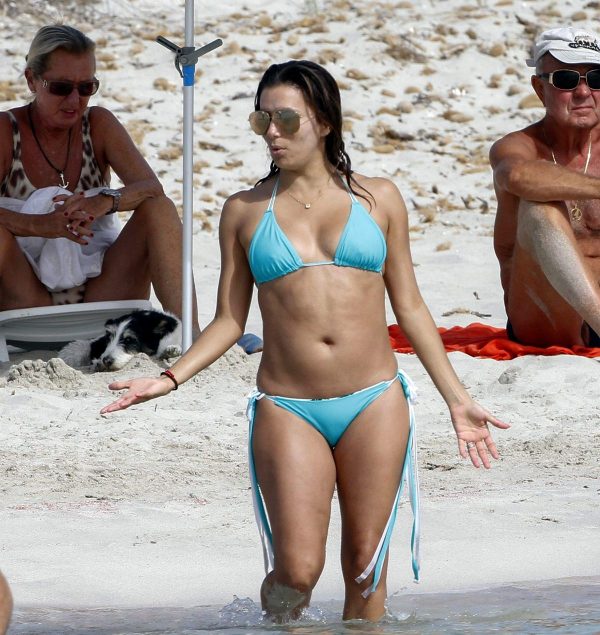 Eva Longoria flaunts her body in a Tiny Bikini
She shared the photo of her in a tiny bikini which steals all the sparks among her fans. She posts a fun video of her drenching with a water gun in a swimsuit. On Snapchat, she said to her fans: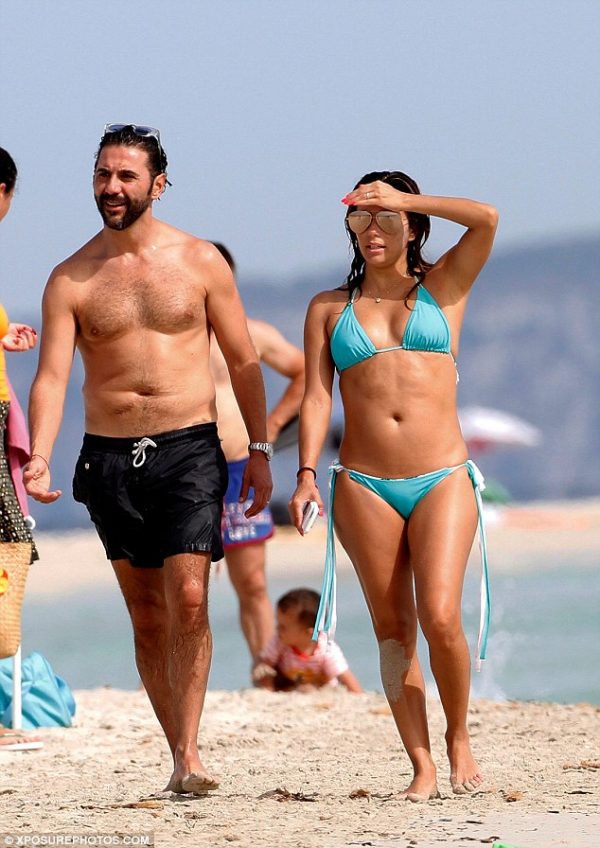 "I saw some pictures of myself really fat on a boat and I have to tell you all I did was eat cheese. Everybody is saying I'm pregnant and I'm not. I was just lactose intolerant apparently. I just had to share because my whole family is calling me asking me if I'm pregnant. Yes, I look pregnant, but that was just a ball of cheese in my stomach…everybody gets bloated."
Is it so? She blamed all to the lactose intolerance. This is not the first time when she had to defend her because of her body question. Previously, when she gained weight for the character in ABC series, who gave birth to the twins babies. She was surrounded by the bunch of questions.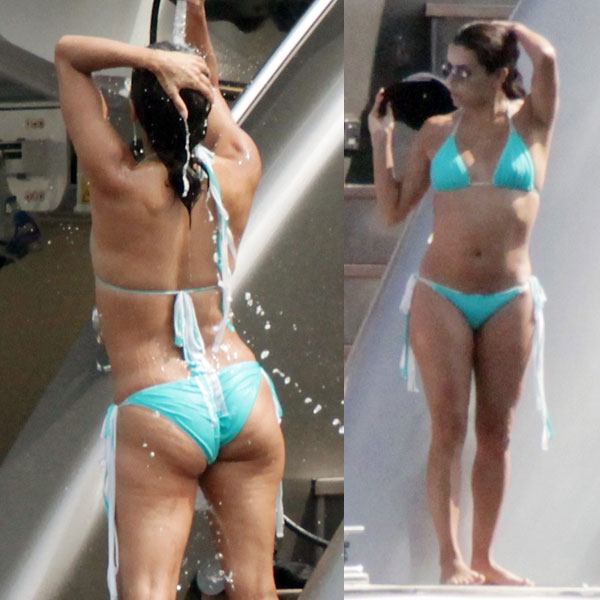 The time when people inquired about her pregnancy she said: I'm just fat. In September 2008, after she tied the knot with her ex-husband Tony Parker, they went through many questions of pregnancy. She told all reporters that she and Tony spend all the summer with pizza and pasta. She said:
"Tony and I went crazy this summer,"
Later on, she told Allure: 
"I've stopped working out and gained about seven pounds over the summer, which is a lot for a small person. It's like: 'Oh my God. She's fat.' I hate that message they're sending out to young women everywhere who think: 'God, she's a size zero and she's still too big'…I never went up a size. I just got a little rounder."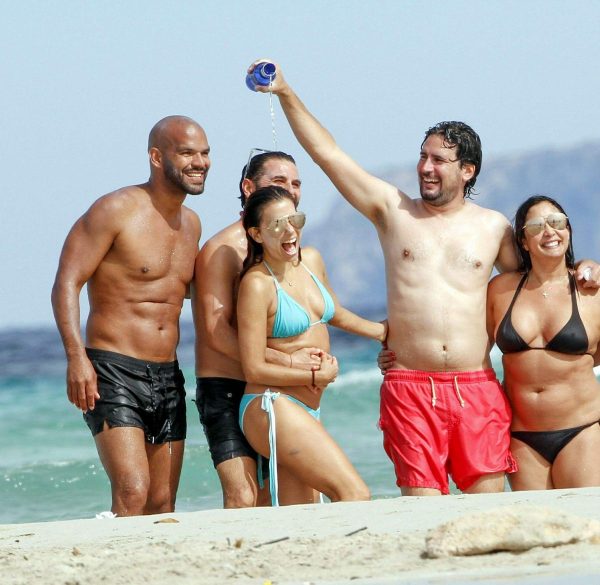 She including her co-star defended the pregnancy rumors. Her co-stars said:
 "She's just fat, that's all there is to it!" 
Eva Longoria has to say something  about the pregnancy rumors
Eva Longoria didn't let the rumor pass through the long lane. She shared the Instagram short video clarifying the rumors. She said in the clip:
"Morning, everybody, last day in paradise and I'm exhausted. We worked out this morning. So I saw some pictures of myself [looking] really fat on a boat. I have to tell you, all I did was eat cheese. So that's the news of the day. I'm not pregnant, just eating a lot of cheese, a lot of wine, a lot of pancakes."
"I just had to share because my whole family is calling me asking if I'm pregnant. Yes, I look pregnant, but it was just a ball of cheese, a ball of cheese in my stomach. But seriously, I look so fat but you know what, that happens to people. Everybody gets bloated. I'm not bloated today but this is pre-pancake. I'm about to go eat a pancake."
More about Eva Longoria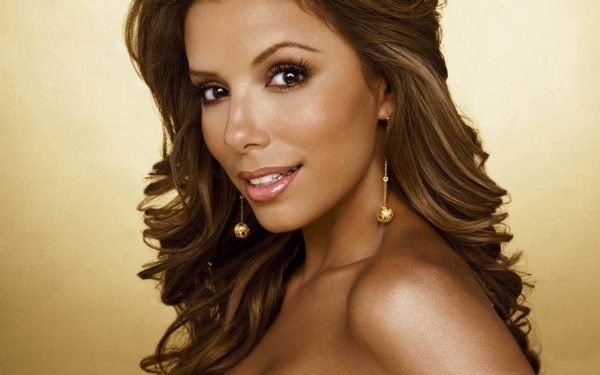 Eva Longoria is an American actress, producer, director, activist and businesswoman who is immensely popular for her role as Isabella Brana on the CBS daytime soap opera 'The Young and the Restless' and also known for her role as  Gabrielle Solis on the ABC television series 'Desperate Housewives'. Eva Longoria has recently played in the film 'Low Rider' portraying the character of Gloria. See more bio…