Who Is Evan McClintock? Eminem's Daughter Hailie Jade Shares Picture With Her Boyfriend!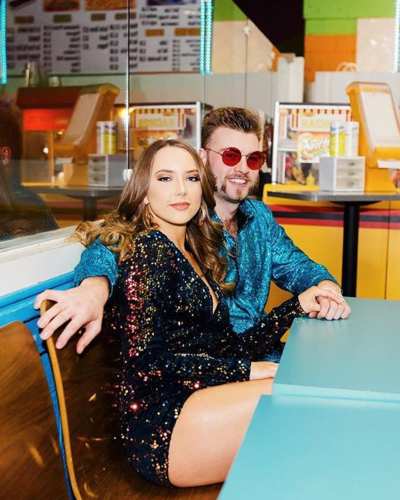 Evan McClintock is the boyfriend of Eminem's daughter, Hailie Jade. 
Jade recently shared a rare picture of her with her boyfriend on her social media. 
She has been dating the 25-years-old, Evan since 2016 but is very private about her love life. 
---
If you have followed Hailie Jade for a while now, you probably know she is a little secretive about her personal life. Though being a daughter of a famous personality and growing in the spotlight, she knows how to keep her life low-key.
However, this time she gave a little glimpse of her love life sharing an exclusive photo of her and her boyfriend, Evan McClintock.
Who is Evan McClintock?
McClintock is the high-school boyfriend of Hailie Jade since 2016. Hailie revealed her relationship with her boyfriend exclusively to DailyMail back in 2018. Both of them studied at Michigan State University. Hailie studied psychology and later graduated with her dreams of being a social media influencer. On the other hand, Evan got his graduation economics and is now working as an enterprise growth executive for Scout.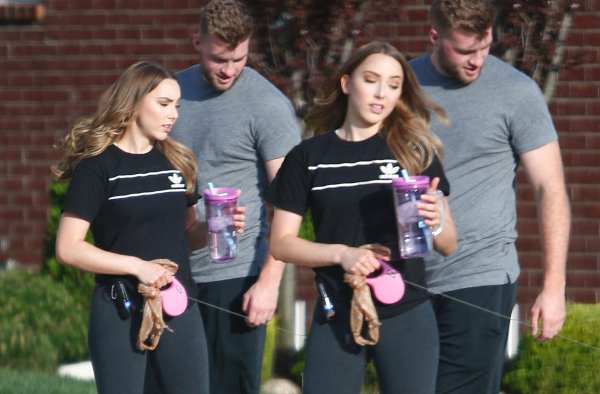 As per the report, he has an estimated worth between $1-$5m (£729,075-£3.6m) as of 2021. Though dating a social media influencer, Evan does not have a big fan following on Instagram and also has his account in private. Hailie has followed him on social media but none of her family members have followed him. However, Eminem's brother Nathan Kane Mathers has had approved of Evan and also her father loves Evan and has approved their relationship.
Their relationship
The high-school sweethearts are dating each other since 2016 and are still going strong. Hailie shared an exclusive boyfriend on her Instagram with more than 2 million followers. The 25-years old was posing lying down next to her blonde boyfriend. In the picture, he wore a white H&M t-shirt that had a palm tree motif meanwhile, she rocked her look in a sexy burnt orange cutout dress. While holding her arm around her boyfriend's shoulder with the caption:
 "i rarely share my feed, but when i do i'm happy it's with you."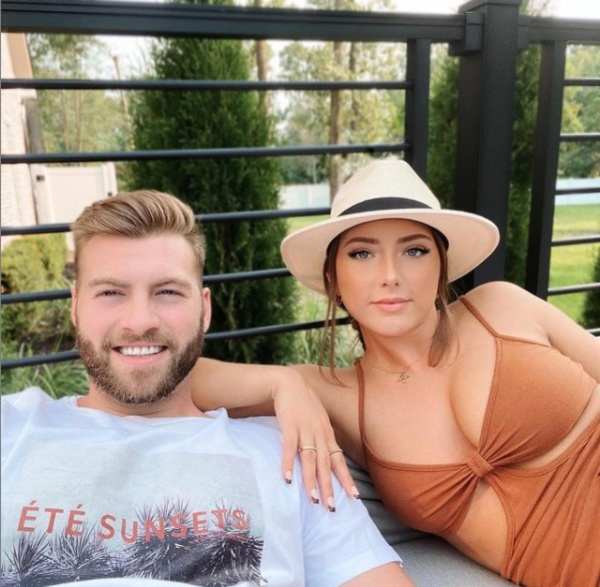 The couple met at Michigan State University while a psychology student. Hailie previously revealed her father Eminem is supportive of her relationship with McClintock. One of the insiders close to Hailie's family stated:
"Hailie's family have welcomed Evan, they are a fantastic young couple who love cozy nights in rather than hard partying,"
More About Eminem
Eminem is an American rapper, record producer, and actor. He is the best-selling artist of the 2000s in the United States. His real name is Marshall Mathers III. His latest album is Revival, which was released in the year 2017. The album is breaking the records to date. Throughout his career, he has had 10 number-one albums on the Billboard 200 and five number-one singles on the Billboard Hot 100. He won the Best Rap Album Grammy for three consecutive albums; The Slim Shady LP (1999), The Marshall Mathers LP (2000), and The Eminem Show (2002). See more bio…