Everything you need to know about the strong and long-term friendship of actresses Jennifer Aniston and Sandra Bullock!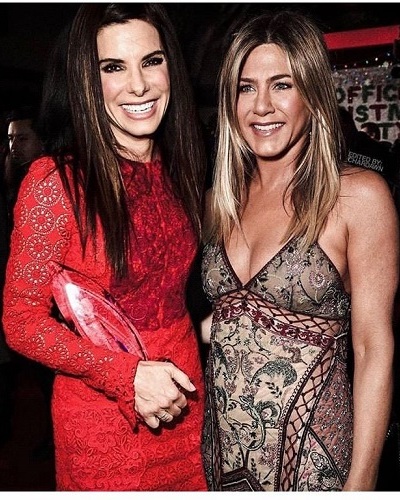 It is generally said that two actresses cannot be friends. But actresses Jennifer Aniston and Sandra Bullock defy this myth. They are spotted in each other's company. How did their friendship start? How was it shaped? What is the present status of their friendship? Let us get to know all about it and see their friendship timeline over the years.
The start of the friendship of Jennifer Aniston and Sandra Bullock
Both Jennifer Aniston and Sandra Bullock have a number of films to their credit. But they have never co-starred in a film. Then how did their friendship originate? In fact, they were dating a common man, Tate Donovan but at different times. Sandra was in a relationship with the handsome hunk from 1992 when they met on the set of their film Love Potion No. 9. They were even engaged but broke off in 1994. After that, Jennifer started her relationship with Tate in 1995. But three years down the lane and they had called it quits.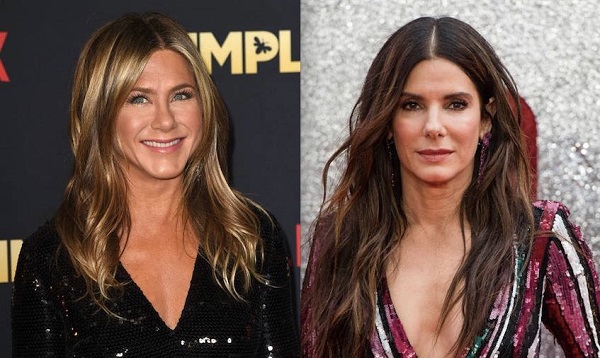 There is no news of any bad blood between Jennifer and Sandra over this matter. But now that both have finished their relationship with the same man, there could be some common talk there for them to agree on.
The Jennifer – Sandra friendship over the years
Both Jennifer and Sandra were at the house party hosted by common friend Gwyneth Paltrow. It seems their closeness increased after this meet. An insider revealed:
"They got to talking and everything just really clicked,"
The reason was that they had similar views on life and sense of humor. They seemed to feel the same way of how it was to be a woman in Hollywood. The source added that the two kept in touch after that and remained friends. They used to also hang out together often. Sandra attended the 2015 wedding of Jennifer with Justin Theroux. They had gone for double dates-Jennifer and Justin, and Sandra and Bryan Randall.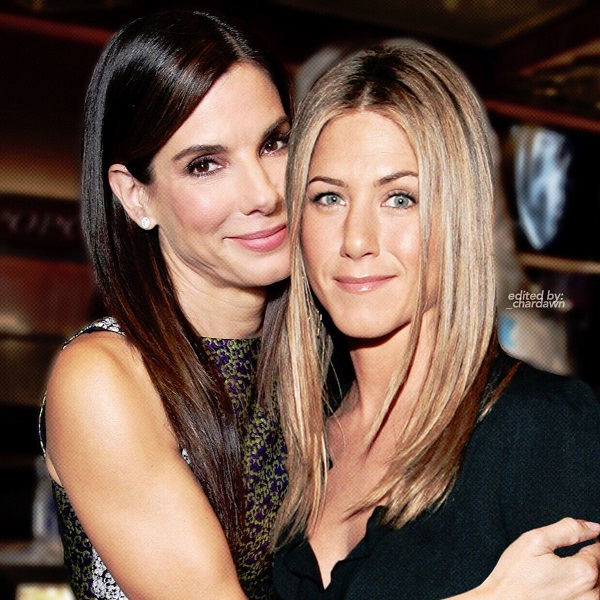 When in 2018, Sandra's father expired, Jennifer was her moral support. An insider told Radar Online:
"Sandy and Jen have sat up into the night talking, sipping wine, commiserating,"

"They've really bonded and now consider themselves best friends."
Who are the other celebrity friends in their inner circle?
Jennifer is very close to Ellen DeGeneres and has been on her show several times. She also has a good pal in actress Reese Witherspoon. They are likely to appear together on a show on Apple TV called The Morning Show. Reese had praised Jennifer:
"She has an incredible combination of sex appeal and complete lovability. You just want to get your nails done with her and you want to make out with her—at least I do."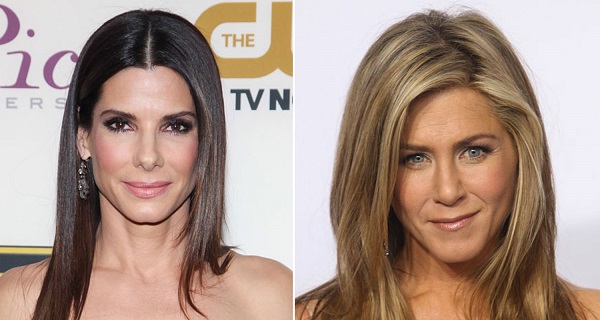 Sandra also is friendly to actor Keanu Reeves. They came close in 1994 and admitted that they had crushes on each other. Sandra also is close to actor George Clooney. They know each other before their fame days. They continue to be friends to this day. George was also the middleman once when he had introduced her to a man with whom she was in a relationship for four years.
Source: The Cheat Sheet