Ewan McGregor Is In A Happy Relationship With Mary Elizabeth Winstead After The End Of His 22 Years Long Marriage!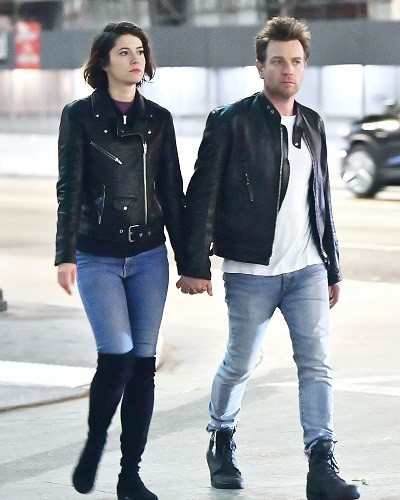 Ewan McGregor is happily dating his girlfriend Mary Elizabeth Winstead.
He and his wife Eve Mavrakis ended their 22-years-old marriage two years back.
The actor revealed he is in the happiest stage of his relationship with his co-actor of 'Fargo'.
---
Here is the description of the journey of a beautiful love story of the couple.
Update: Ewan McGregor and Mary Elizabeth Winstead married in April 2022. The two share son Laurie, whom they welcomed in June 2021.
Relationship of Ewan McGregor and Mary Elizabeth Winstead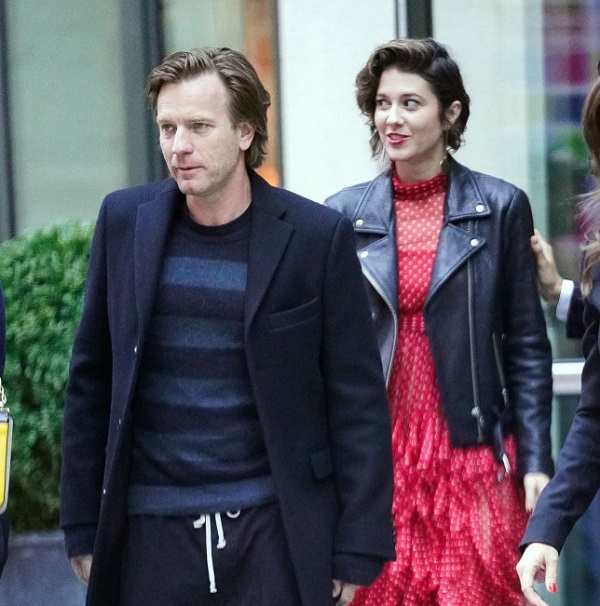 After filing for divorce from his ex-wife Eve Mavrakis, he started dating his 'Fargo' star Mary Elizabeth. As per the reports, the former couple parted their ways in May 2017, meanwhile, Ewan kissed  Mary at The Good Life Eatery five months later.
Ewan and Mary met on the set of 'Fargo' where they starred as co-stars. The month Ewan announced his split with his ex-wife, on the same month Mary announced her split with her ex-husband Riley Stearns.
Recently, the couple walked arms-on-arms in Hudson River Park walking their dog Fido. They walked on the side of the riverside sharing a kiss in between the walk. They two met while they both were married to their respective former partner.
The controversial split of Ewan and his ex-wife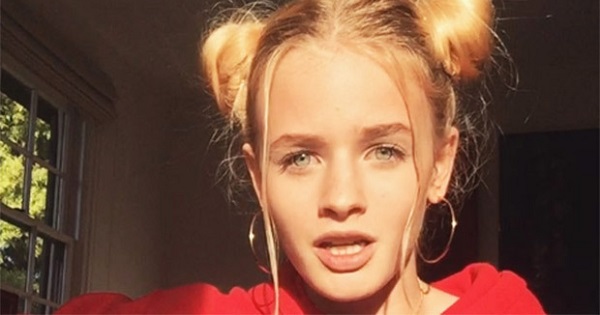 The actor was spotted kissing Mary six months before she filed a divorce from his ex-wife. His 18-years-old daughter Esther McGregor slammed her father for cheating on her mom in the song form.
Afterward, he officially filed a divorce from his ex-wife stating the reason for their irreconcilable differences. At the time of the divorce, he asked for custody of the couple's three children.
However, their children did not want to stay with him and his girlfriend. One of the sources stated that they blame Mary for destroying their family at the time. Moreover, the source also explained they were very hurt at the time of the divorce. Eva was devastated after the picture of Ewan and Mary kissing went viral on the Internet.
At the time, she stated:
"It's disappointing and upsetting but my main concern is our four children are okay."
Their eldest daughter Clara hit out at Mary on Instagram. Moreover, she also commented 'piece of trash' on the picture of her on one of the fan's accounts.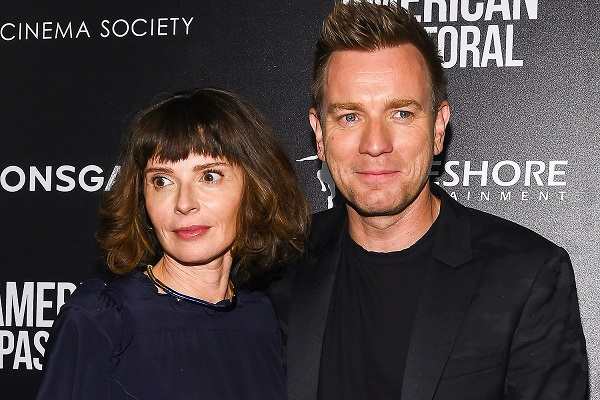 On the picture of Mary with the caption of her calling beautiful, Clara commented:
"Most beautiful and talented woman on earth? (laughing faces) Oh man y'all are delusional. The girl is a piece of trash (smiley face) x."
This also led to some problems in their relationship, however, they later reunited and now they are in the happiest stage.
You may also read- Hope Hicks is dating Goldman Sachs managing director Jim Donovan!
More About Ewan McGregor
Ewan is a Scottish actor and director. He is well known for his roles in 'Trainspotting' and the 'Star Wars' prequel trilogy, which gave him his biggest breakthroughs. Additionally, he is the entrepreneur of 'Natural Nylan' and has appeared in a number of low-budget. artsy Hollywood movies before he was offered the indelible roles of 'Mark Renton' and 'Jedi Obi-Wan Kenobi'. See more bio…
You may also read- Is Hannah Ann Dating Someone Or Single After Split With Her Ex-Fiance Peter Weber?
Source: Daily Mail, The Sun, Cheatsheet