Know about the ex-girlfriend of Nicolas Cage, Christina Fulton! Where is she now?
As the drama of Nicolas Cage's fourth marriage to makeup artist Erika Koike unfolds, people are curious to know about his first girlfriend American actress, Christina Fulton. Let us take a sneak peek into the life and career of Christina Fulton!
Christina Fulton and her relationships
Christina Fulton was in a relationship with Nicolas Cage. The couple began dating in 1988. Their son Weston Cage Coppola was born on 26 December 1990. And the couple separated in 1991.
Weston Cage is also a Hollywood actor and was married thrice and divorced twice. His latest wife is Hila Cage Coppola whom he wed in 2018. In 2014, he and his then-wife Danielle welcomed a baby boy who is called Lucian Augustus Cage Coppola.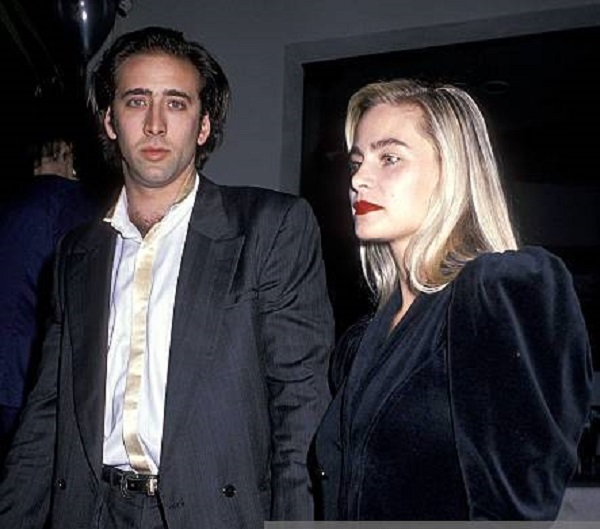 Christina then dated American talk show host named John Kerwin. The couple came close in 2004 but by 2008 they had called it quits. She then began a relationship with Norwegian musician Shagrath. Shagrath is the vocalist of the black metal band called Dimmu Borgir. The couple got engaged in August 2008. She is probably still Shagrath's partner but there has been no new news on this matter from them.
Christina Fulton and her son Weston Cage Coppola
In 2011, Weston was put on a psychiatric hold when he turned violent outside a Hollywood restaurant. He was due to be released in a few days time but mother Christina wanted her son to be there for another 2 weeks. Christina said at that time:
"I do not want him with Nicolas Cage, I do not want him in that care. That is not the care my son needs."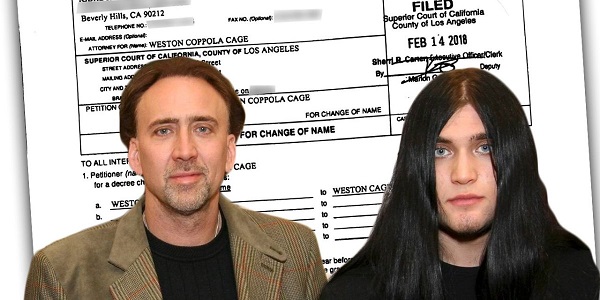 However, Weston (20 at that time) was singing a different tune at that time. He said:
"I am an adult.I don't want to have anything to do with my mother. Any problems that I have ever had is because of the relationship that I had with my mother."
But Christina had justified:
"My son is under a spell, he's under a trance. Weston would say whatever his dad wants him to say."
Weston was under her guardianship until the age of 18 years after which he was with father Nicolas. Christina feels that Nicolas was a bad influence on their son and should be kept away from him.
Christina Fulton and her birth, age, family, childhood, and education
Actress Christina was born on 26 June 1962 in Boise, Idaho, the USA. She is now aged 56 years. But some websites have put her year of birth as 1967. There is nothing further known about Christina's childhood, parents, siblings, other family members, or education. She holds an American nationality but her ethnicity is not known.
Christina Fulton and her career and its progress
Christina Fulton was a model and an actress. She was represented by Elite Model Management and also with LA Models. She was also the face of the famous Farlow Jeans. Additionally, Christina has also modeled for the Too Cute campaign.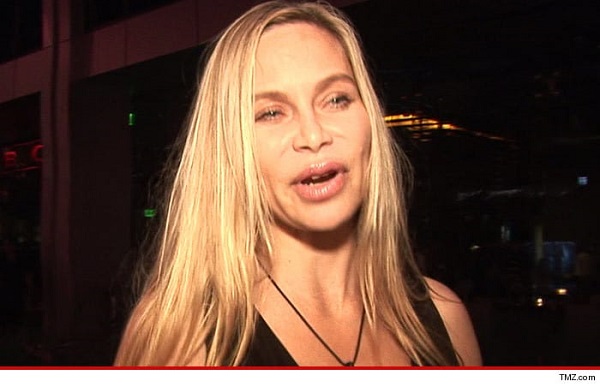 Christina has also acted in some films. Her filmography includes The Doors in which she plays singer Nico, Dracula, Dangerous Game, The Girl with the Hungry Eyes, Enemies of Laughter, Snake Eyes, and Lucinda's Spell.
She has her own website and also is the creator, host and executive producer of the show Playing it Forward. It is a weekly online talk show and involves interviews with people who are famous and are doing a difference for society.
Christina also had directed and produced a documentary film called When Giants Collide in 2006. It spoke about the plight of wrestling at Beverly Hills High School.
Source: Wikipedia, IMDb, CNN