A freak mishap! Ex-adult star Mia Khalifa suffered a ruptured breast implant when hit by an ice hockey puck and would need a surgery in 2019 for it!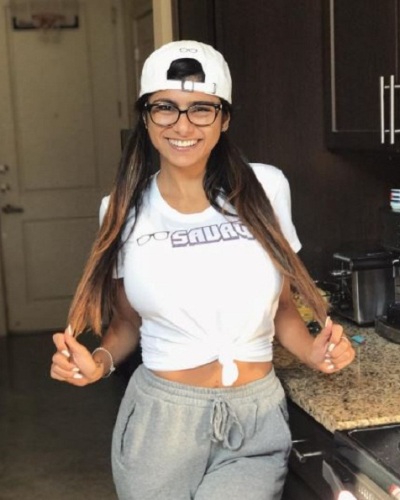 American-Lebanese ex-adult star Mia Khalifa would have never thought in the worst of her dreams that she would land with a ruptured breast implant. But she did! Let us find the details and updates on it!
The incident leading to a ruptured breast implant
Mia Khalifa, 25 was at the Stanley Cup Playoff Game in May 2018. She has an undying love for ice hockey and is a proud West Ham fan. While she was at the game watching it from behind the glass, the hockey puck came flying over the glass and hit her. The six-ounce disk came with a speed of 80 mph and smashed onto her chest which had breast implants.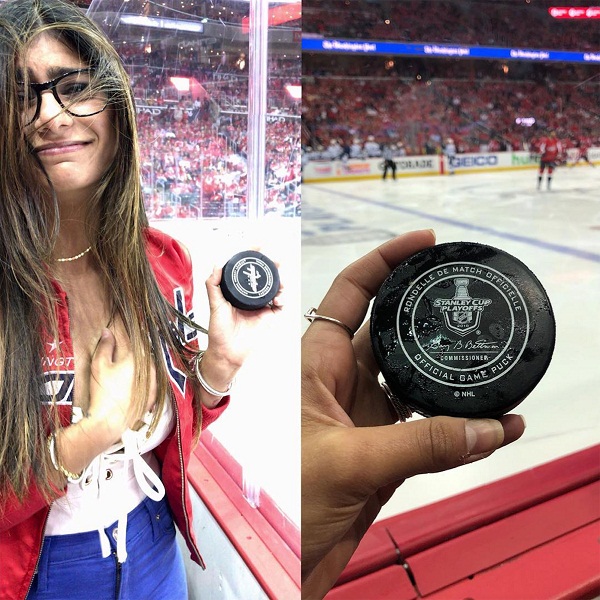 The impact was so much that it burst one of her breast implants. Mia said that she felt like blood was going everywhere and she clutched the breast.
Read here: Know about the Canadian ice hockey player Sidney Crosby's dating life with model Kathy Leutner
Mia has been photographed after the awful incident holding her breast with one hand while in the other she has the hockey puck and is showing it to the camera. Describing the accident, Mia told Daily Star Online:
"I was sitting behind the glass during a game, and it came shooting over the glass and it caught me so off guard and I had no idea it was coming.

"I grabbed my chest and I didn't want to let go, because I felt like if I did let go blood was going to be everywhere.

"I got to take it home, it was the single greatest souvenir any hockey fan can get: a game-used puck that comes at you and hits you.

"They're really heavy, it's pure rubber, they go at about 80mph."
The update and followup
Mia had a burst breast implant. She could not but smile at this weird incident. She sought medical attention after the incident and will have to get the rupture fixed. She said:
"My left breast is slightly deflated now and I will be getting it fixed next year."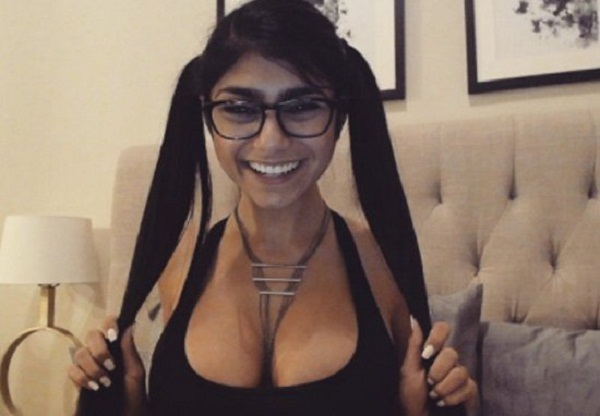 After the incident, she took to Instagram to let her fans know about it. She wrote:
"I got hit in the boob with a puck during the game, and I'm 80% sure it ruptured an implant.

"But the good news is, I got a game used puck from a Capitals Stanley cup playoff game. Worth it."
About Mia Khalifa
Mia Khalifa is also known as Mia Callista. She is a former adult actress and is Lebanese-American. She is a sports presenter and hosts the Rooster Teeth's Sportsball podcast along with Tyler Coe who formerly used to be an ESPN radio personality. She is an Instagram model and hs over 9.1 m followers on it.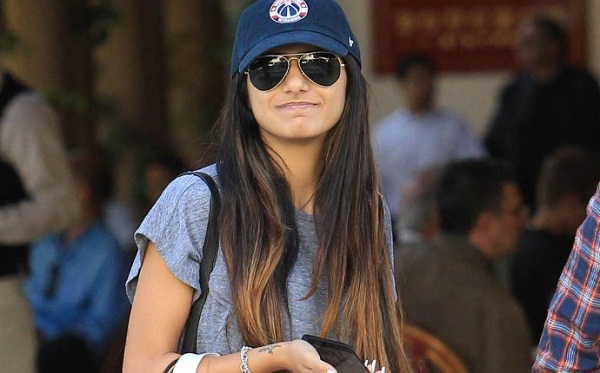 Read here Lesley Murphy has undergone breast implants post-mastectomy! Learn about woman with a positive outlook to life!
Mia was born in Beirut, Lebanon and had migrated to the US in 2001 due to the South Lebanon conflicts. She started doing adult films in October 2014 and in a span of just three months had reached the top notch on one of the most viewed adult websites.
She became a controversial figure and hurt the sentiments of the people of the Middle East when she displayed sexual acts in one video wearing the Islamic attire. She then left the adult movie acting and ventured into other fields.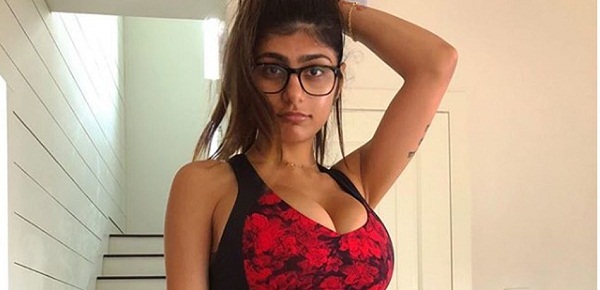 She did bookkeeping and now is a webcam model and social media star and a sports commentator. She was married in 2011, separated in 2014, and divorced in 2016 from her high-school sweetheart-turned husband.
Supermodel Gisele Bundchen's memoir is out! She writes on her motherhood, diet, relationship with husband Tom Brady, childbirths, and breast implant!
References: sun.co.uk, people.com