Ex-wife of Bill Belichick- Debby Clarke Belichick an American Businesswoman going strong with her professional life!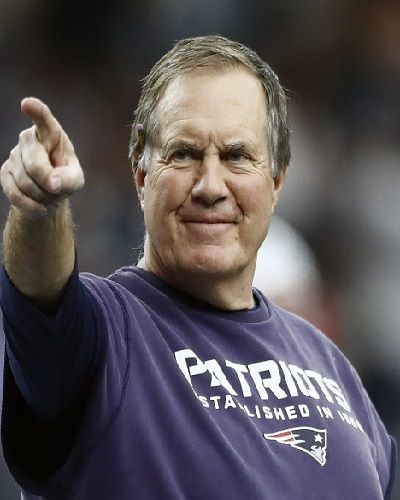 American Debby Clarke Belichick is a US-born businesswoman.
She came to the limelight after her on and off relationship with the General Manager of the New England Patriots, Bill Belichick.
---
Ex-wife of Bill Belichick
Debby Clarke Belichick married Bill Belichick in the year 1977. Their married life was going well until Bill Belichick had an extra-marital affair in the year 2006.
She then filed for divorced and separated. Bill's net worth is estimated to be about $35 million. She has three children (Amanda, Stephen, and Brian).
She is currently single and building her professional life.
Like father, her children are coaches
As the three children (Amanda, Stephen, and Brian) of Debby Clarke Belichick and Bill Belichick ended up playing lacrosse during their college time.
Amanda played lacrosse at UMass, Stephen played at Rutgers, and Brian at Trinity College in Connecticut.
Presently, Amanda is a college lacrosse coach. Likewise, Stephen is the Patriots' safeties coach. The youngest among three, Brian was hired as a scouting assistant for the Patriots at Trinity College. Therefore, he is also a coach now.
Also read, The Big news in the highlight of Mel B relationship, Files for divorce after 10 years of marriage
Good luck to scouting assistant Brian Belichick'11 and the entire @Patriots organization as they head to Super Bowl LI. #suffieldforlife pic.twitter.com/e3qlPOFuL8

— Suffield Academy (@SuffieldAcademy) January 29, 2017
Running an Interior Design Firm
The Art of Tile & Stone store was established by Debby and her friends after her divorce from Bill Belichick.
Art of Tile & Stone is a tile store located in Wellesley which provides everything from design to installation of new stone,
"We just received a beautiful sample with glitter grout on the glass. What a difference! When you step into the Art of Tile and Stone, you step into a warm and welcoming atmosphere where tile and stone meets chic art gallery. Here you can browse, while sipping coffee or tea, marveling at the rich palette of colors and textures."
Bill's current girlfriend, Linda Holliday
It is said that Bill Belichick and Linda Holliday were in a relationship with each other since 2007. They met each other at a Florida nightclub.
They both are busy building their professional life, but when they are free to love spending time on the Massachusetts island of Nantucket. This island has been a favorite destination for them.
Belichick shared,
"I started off in Detroit, then Denver, then the Giants, then Cleveland, then the Patriots, then the Jets, and then the Patriots [again]. But at the end of every one of those years, I was here. Nantucket has always been a constant."
Further Holliday  also added,
"No matter what everybody is doing during their busy lives, Nantucket is where family comes together as a unit again."
You may like to read The Former Real Housewives of Atlanta Lisa Wu is currently a single mom, twice Divorced!!
Short bio on

Debby Clarke Belichick:
Debby Clarke Belichick is a successful businesswoman and an ex-wife of Bill Belichick, a  football head coach of the New England Patriots of the National Football League (NFL). Debby is also Jeannette (Munn) and Steve Belichick's ex-daughter-in-law. As with others she also came in a limelight after getting married to her husband Bill Belichick, a head coach of the Cleveland Browns. more bio…