Exes Drew Barrymore and Justin Long Reunite for Her Chat Show!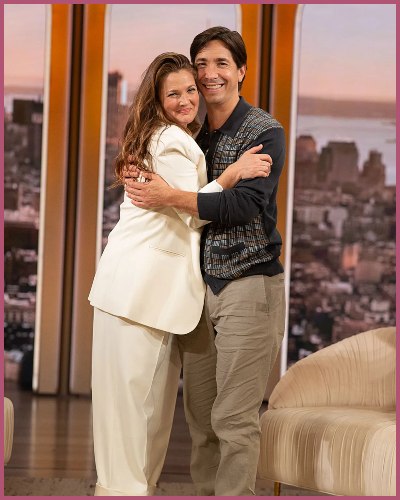 Drew Barrymore reunited with her former love Justin Long for her chat show.
The actress shed some tears while hugging Long whom she dated for 3 years.
The couple dated on and off from 2007 until 2010.
---
Drew Barrymore gets emotional seeing her ex-Justin Long after so long
Drew Barrymore sheds tears in an emotional reunion with her former partner Justin Long.
Long was a guest on the actress's The Drew Barrymore Show whose third season will premiere on Monday.
The couple dated on and off for three years from 2007 to 2010.
A short preview of the season showed the former couple hugging as they sit down for an emotional chat about their past relationship.
Drew who wore a cream-colored suit and matching high heels started sobbing as they discussed their past times.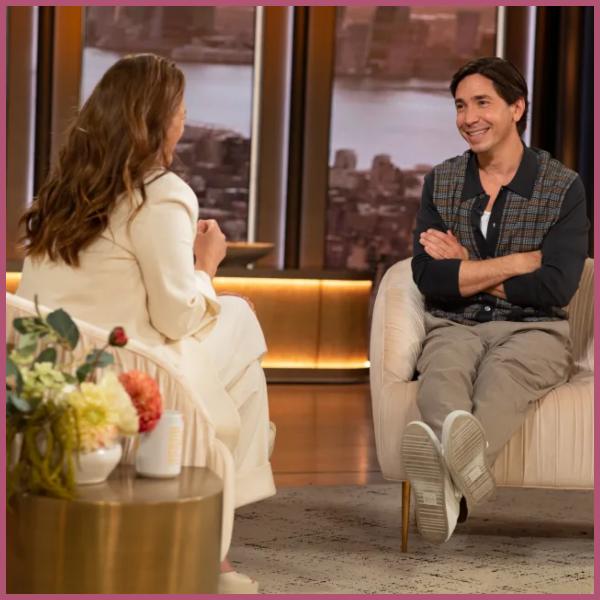 Holding back tears, Barrymore told Long:
"I  feel like we've been through so much together too,"
The 47-year-old continued:
"When we used to talk and FaceTime I was always like, 'You know, I've really grown up Justin.' I always wanted to prove to you what a different person I was than when we dated."
To which Long replied:
"You were the best,"
Also, Read Drew Barrymore, 45 is not interested at the moment in dating men!
Barrymore thinks Long is a good catch
Drew excitedly went deeper into the relationship they shared and called it hella-fun.
The Charlie's Angels actress added:
"We had so much fun but we were more hedonistic. A little more immature. We would get together, we would break up," she said. "It was chaos, it was hella-fun."
The Barbarian actor agreed with his ex-girlfriend's statement and said:
"Fun chaos— well yeah, most hedonism is fun,"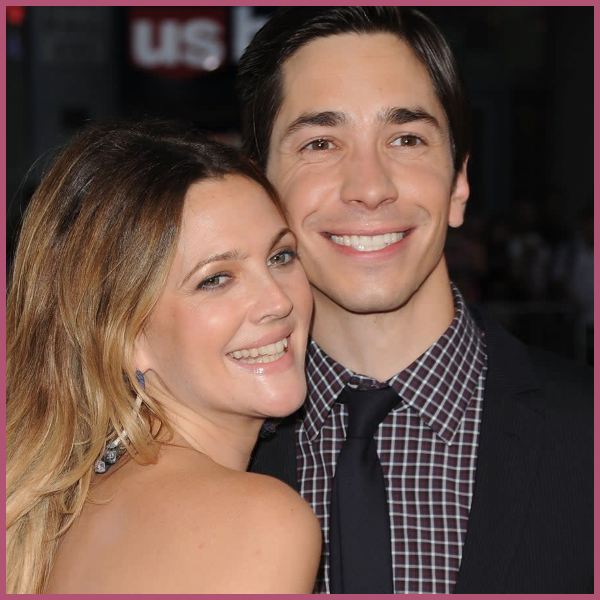 Despite sharing a great bond, the couple split and went on in life with other individuals.
For as Long, he is now dating actress Kate Bosworth for a year now. Drew, on the other hand, is currently a single mom of two after separating from her husband Will Kopelman in 2016.
Barrymore had nothing but good things to say about her ex who was also her costar in He's Just Not That Into You.
In July, the 50 First Dates actress revealed that she did not understand why the two were such a big deal in the public eye. She, however, clarified that Long was indeed such a good catch.
She told Mike Birbiglia:
"I didn't get why we were ever an interesting couple. That didn't make any sense to me. Like: Who cares? We're not exciting," 
Also, Read Drew Barrymore getting own talkshow? It is beyond my wildest dreams," says Drew Barrymore!