Is F1 star Lewis Hamilton dating Spanish model Cindy Kimberly? A glimpse of his past relationships!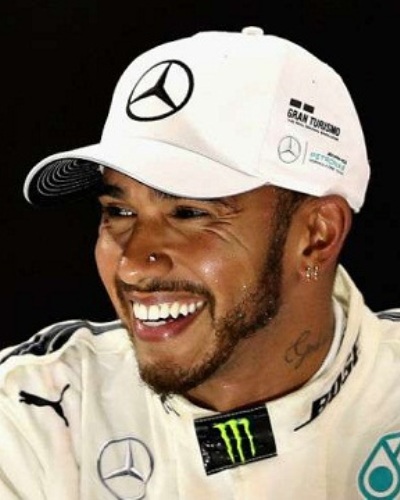 F1 star Lewis Hamilton seems to be having a new date. Last month end, he was spotted arriving in the Spanish capital of Barcelona with the Spanish model Cindy Kimberly.
Lewis Hamilton flies to Barcelona with Cindy Kimberly
In February end, F1 famous race car driver Lewis Hamilton, 34 was in Spain to deliver a speech which was at the Mobile World Congress. It looks like he wanted some company for it and took along the Spanish beauty Cindy Kimberly, 20. He flew into Barcelona along with Cindy.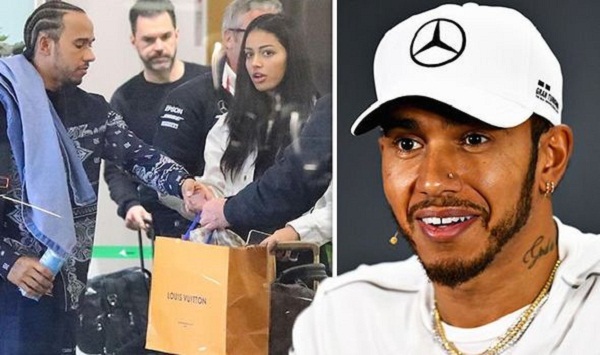 Lewis was in a casual look with a pair of navy trousers and a patterned jumper. Whereas Cindy was in her skintight bicycle shorts which she wore with a white cropped jumper. She was flashing a little more of her skin in this wear. She appeared fresh despite the trip and her raven locks were cascading on to her chest. The duo was photographed standing beside their luggage. Additionally, Lewis was holding a Louis Vuitton shopping bag.
Cindy Kimberly and her fame
Cindy is an Instagram model with 5.1 million followers on it. She shot to fame in 2016 when singer Justin Bieber uploaded a picture of her on his Instagram and captioned it:
"OMG Who is this!"
Cindy's popularity rose soon after and she is thankful to Justin for causing a drastic change in her life. She had told at that time in an interview:
"When I saw Justin was asking about me I got very emotional because I've been a fan of hi for more than 6 years. It seems like a fairytale. A friend of mine often used to joke that one day I'd be one of the girls he talked about and I didn't believe her."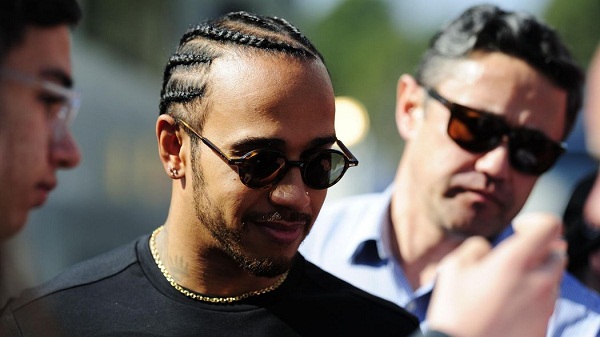 Cindy continued:
"My life changed positively since Justin appeared in my life."
Lewis Hamilton and his previous relationships
Lewis has an on-off relationship with former Pussycat Dolls singer Nicole Scherzinger, 40 from 2007. But they split in 2015. They recently made headlines when an intimate video of the pair leaked online. The video is of 2.5 minutes duration and Lewis and Nicole are seen kissing and cuddling in bed. This video has been watched 600k times per day. Despite attempts to remove it from the internet, there has not been much headway into it.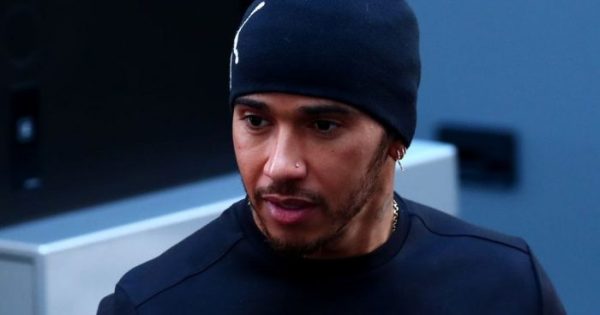 Nicole was saddened about this leaked private video and is worried that more may get leaked. An insider revealed:
"Nicole wants it down. It's hugely embarrassing and distressing for her to have something this intimate and private out there. Nicole's very worried that more videos and pictures will be leaked in the next couple of days."
Lewis has also been linked with Nicki Minaj, 36 and Winnie Harlow, 24. But it seems none of these relationships worked out.
He is now in the company of Cindy Kimberly and it needs to be seen when they are in a serious relationship or it is just a passing phase!!!
A short bio on Lewis Hamilton
Lewis Hamilton is a motor racing driver, who won the world championship. He is a great role model for many of those young black people. Hamilton is the first and only black driver to race in Formula One. He gained fame as a 2008, 2014 and 2015 Formula One World Champion. Later, Mercedes AMG Petronas F1 signed him. Likewise, he also has remarkable performance as an actor. In the movie Zoolander 2. More Bio…
Source: Express UK