Face masks: COVID-19 protection, fun, fashion, useful modifications, and more!
Face masks are a new essential accessory for people during this raging coronavirus pandemic! Not all people like it, but they are forced to wear it. In order to overcome the ordeal and boredom of donning this cover over the face, people are going innovative and fashionable with it. Some are keeping their fun alive by using it in a humorous way. A lot of memes have come up with it and some are really amusing ones! There are a lot of issues associated with face masks such as in communication, eating, etc. But ways to overcome with these difficulties are being tried with some good effectiveness.
Facts about face masks-myths busted
Cloth face masks are equally effective for use in public. Learn the right way to wear a mask. It is not a substitute for social distancing and hand hygiene. All three measures need to be adopted to avoid coronavirus infection. There are no side-effects of face masks and it protects the wearer as well as the others.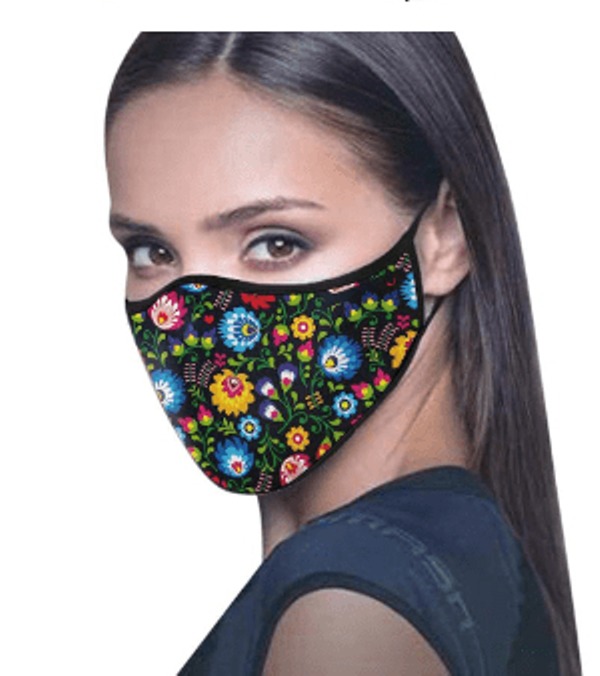 It is not necessary to wear a mask at home unless you are sick. But wearing one at home does no harm and in fact prevents the spread of the infection from an asymptomatic carrier of COVID-19 to another family member at home. Wearing a mask is not a sign of weakness but is a sign of wisdom, understanding, and cooperation. And will wearing multiple face masks be better than wearing one? Though theoretically it looks that multiple face masks are better, in practice this does not hold true. Not to mention the unnecessary wastage of money on the other extra masks. So hold on and at least wear one face masks and multiple are not recommended.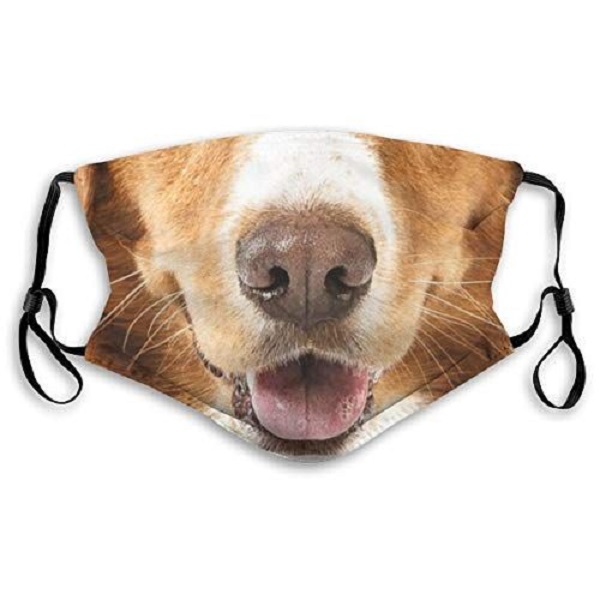 Face coverings and fun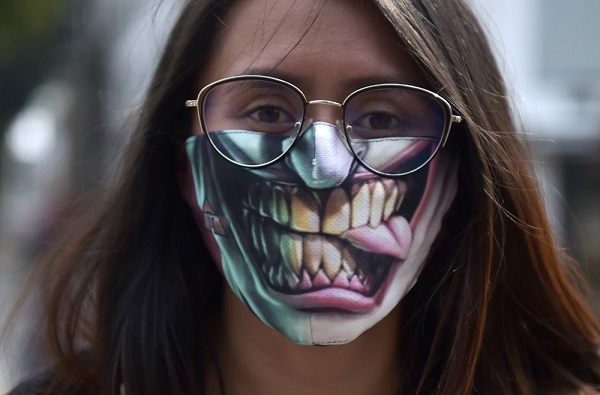 People started wearing masks but tried to keep their wearing fun by putting on funny masks. Some had funny pictures on them, some had funny quotes on them. Some put all their creativity into it and made some amusing masks which tried to make people around smile or laugh a bit in this sad part of one's lives.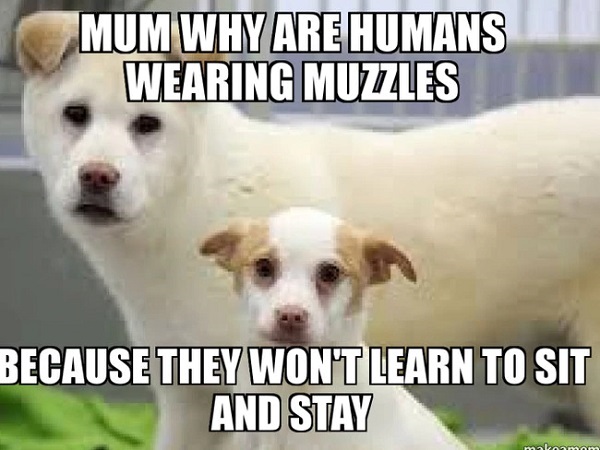 There were a lot of funny memes circulating on social media to keep the lively spirit alive. It made the new normal worth living! In one funny memes, a puppy is asking its mother as to why humans are wearing muzzles and the mom replies that it is because they did not learn to sit and stay.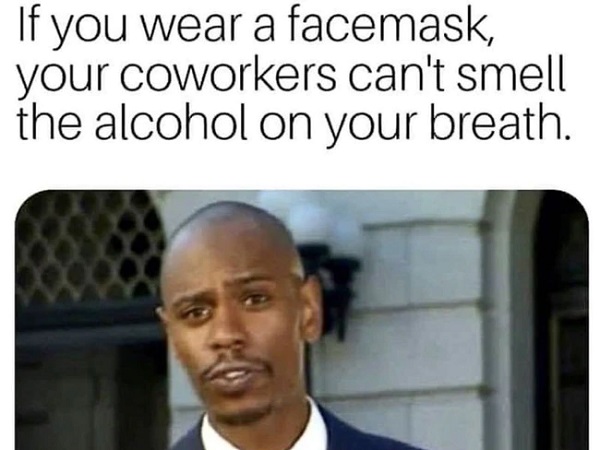 And another stated that with a face mask one cannot smell alcohol. Another said that with a face mask on, one can abuse and use words such as f*** and still not be worried.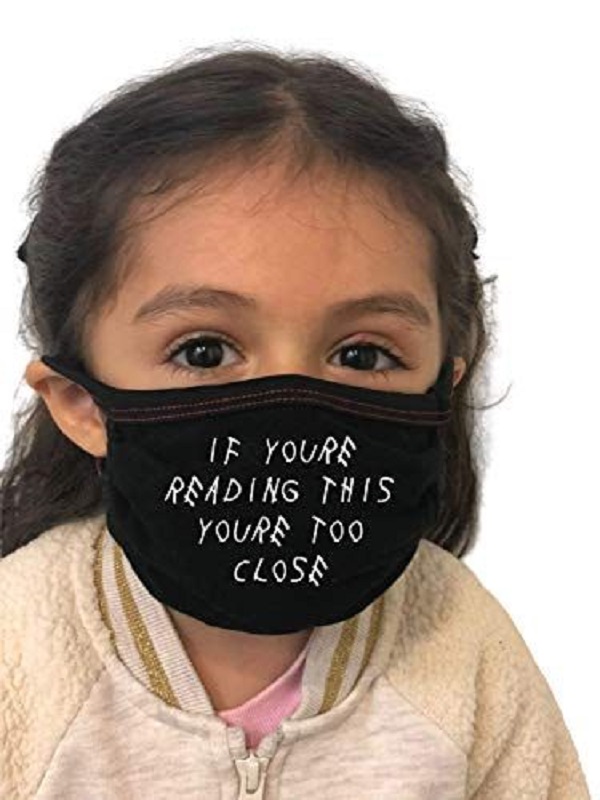 The fashionable and utility masks
Some masks have the most unique designs, patterns, and fashion. Accordingly people of status even have gems studded on them for that elite look!
One face mask has a hole on one side to allow a straw to be inserted to drink liquids. Then there is another mask which has a transparent so that lip movements can be read especially by deaf and mute people.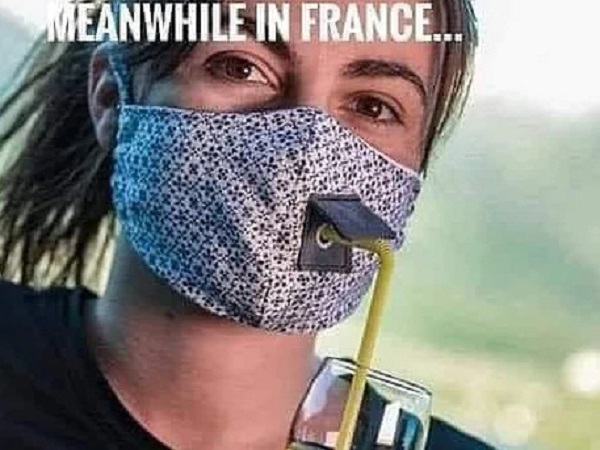 As face mask wearing duration is getting prolonged with the non-ending coronavirus pandemic, more and more unique ideas are getting incorporated into the face masks.
Also, read Creative ways air passengers use to do away with wearing face masks the right way!