Interesting Facts About HGTV's Jenn Todryk – Her Age, Kids!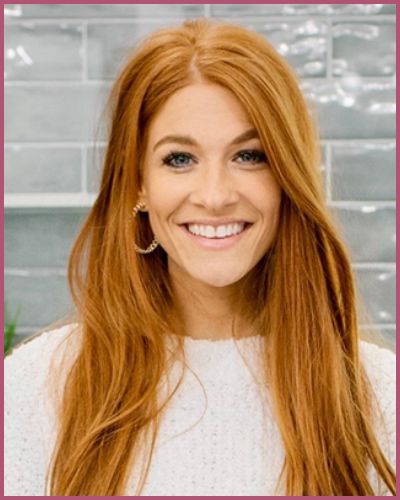 Jenn Todryk is famous for her works in 'No Demo Reno' as a TV host and in 'Life as a Rambling Redhead' as a blogger.
She has three children, Von, Berkley, and Vivienne with her husband, Mike.
---
Todryk is the host of HGTV's 'No Demo Reno'
Jenn Todryk is the host of the HGTV show No Demo Reno. According to her bio on the network's website,
"Jenn tears down the notion that major demolition is always necessary and creates beautiful renovations with no demo required."
No Demo Reno first aired on March 25, 2021, and has two seasons to date. Fans may watch the show on fuboTV, Discovery Plus, and Philo in addition to HGTV. It is also available with a premium subscription on Hulu.
The show will return to HGTV in the summer of 2023 for its third season. According to the official website of HGTV, the show will have 12 new episodes.
The site announced:
"No Demo Reno attracted more than 18.4 million viewers to its sophomore season, making the series a Top 3 non-news/sports cable program among key viewer demographics."
It added:
"In the upcoming third season, Jenn continues creating breathtaking home renovations for clients in the Dallas-Fort Worth area — all without major demolition."
The exact air date is yet to be announced.
Also, read Why did HGTV Star Sabrina Soto Call Off Her Engagement to Chef Dean Sheremet?
She is also a writer, blogger, and podcast host
Jenn is also a writer and a blogger. According to the HGTV website, she started her blog Life As a Rambling Redhead in 2015.
Only seven weeks later, her piece headlined Top 5 Wines That Pair Best With Your Child's Bad Behavior went viral. Her book, 'W(h)ine: 50 Wines That Pair Perfectly With Your Child's Bad Behavior', was released in 2017.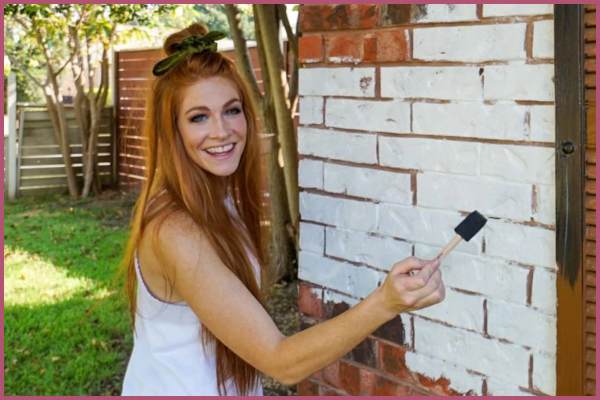 She also has 191K Facebook fans under the handle @lifeasaramblingredhead. She also has a podcast called 'You, Me, and Mike', as well as an Amazon shop called 'The Rambling Redhead'.
Jenn's Age, Parents, Family, Education
Jenn (born Jennifer Marsh) was born on July 22, 1988, in Burleson, Texas. As of 2023, her age is 34. She was born to parents John Marsh and Cathy Cartnal Marsh.
The HGTV star completed her education at Tarleton State University where she earned a degree in fashion merchandising.
Jenn Todryk has been with her husband Mike for over a decade
Jenn Todryk and Mike met on August 6, 2010, and have been inseparable since then. They married exactly one year later, on August 6, 2011, in Cancun, Mexico, as she revealed in a recent blog post on their fourth wedding anniversary.
They are the co-owners of Armor Coffee Co, a hidden gem in Allen, Texas, known for its exquisite beverages such as the cookie butter latte and the honey vanilla latte.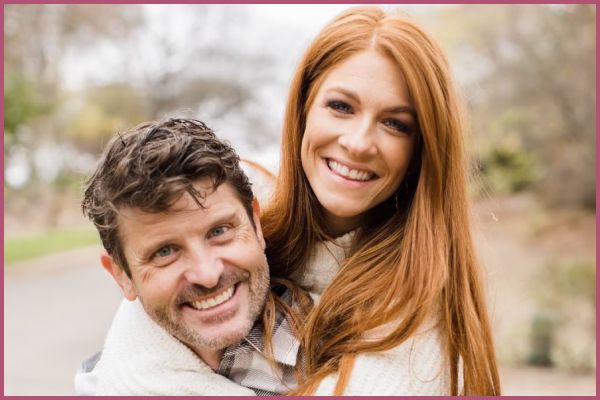 You may also like to read: HGTV's Christina Haack secretly married fiance Joshua Hall!
Jenn Todryk has three children with her husband
From her marriage with Mike, Jenn Todryk has three children. Von, their first child, was born in 2013. Berkley came after him in 2015, and Vivienne came after him in 2018. Jennifer revealed that giving nicknames is a family tradition in her recent Instagram post.
Von is known as Vonster the Monster at home. Berkley is known as Berkley Bear, while Vivienne is known as Vivster.
Jennifer is a blogger who frequently advises on issues ranging from kids' nutrition to online learning resources and much more.
She also prepares gift guides for kids (and their parents), Black Friday offers, and occasionally goes into other areas.
Jenn Todryk's Net Worth is over a million
Her net worth, according to Stars Offline, could likely reach $1 million. Other reports, however, have put it as high as $5 million. Another website, Heightzone, claims that she might earn up to $15,000 per Instagram post. At this moment, this information cannot be confirmed.
Jennifer does appear to utilize Instagram to promote her own business initiatives, such as No Demo Reno and Armor Coffee Co.
Also, read Christina Haack and Tarek El Moussa Decided To End The HGTV Show 'Flip or Flop'