Unknown Facts About Lionel Richie's Son-in-law, Elliot Grainge!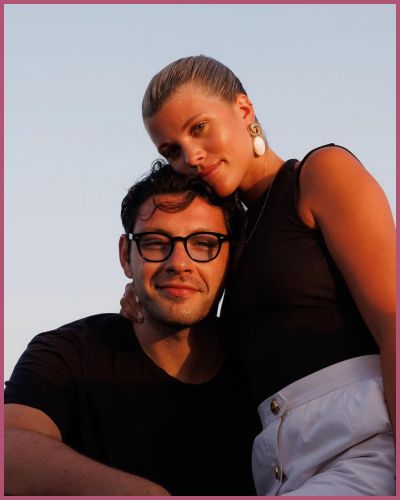 Elliot Grainge is the fiance of Lionel Richie's daughter, Sofia Richie.
He is a record executive who is the founder and CEO of 10k projects.
---
Elliot Grainge is the son of the CEO of Universal Music Group
Elliot Grainge grew up in the United Kingdom. He grew raised in the music industry as the son of Universal Music Group CEO Lucian Grainge.
Lucian has held that post since 2011 and is said to be worth $55 million as of 2021. Lionel Richie, Sofia's father, has released several records on UMG's label and is friends with Lucian.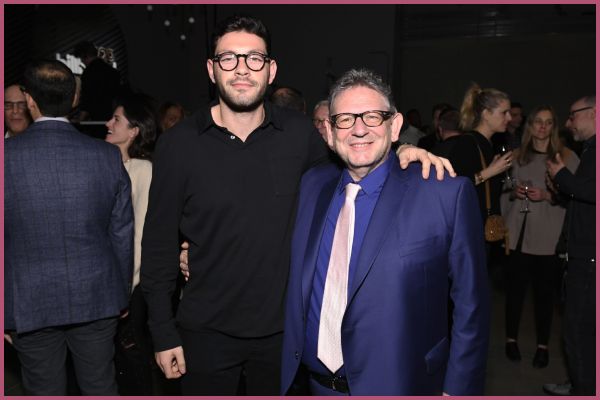 A source once told HollywoodLife:
"There is a deep level of trust between [Sofia and Elliot. Their dads are very close, so she's known him a long time. Her dad could not be happier."
Grainge moved to America in 2009.
Regarding his educational background, he attended Northeastern University. As a student, Grainge established a bottle service club marketing company in Boston for dance and hip-hop venues.
Grainge moved to L.A. with his family after graduating from Northeastern with a bachelor's degree.
Also read Beautiful Bride-to-Be! Sofia Richie Celebrates Bridal Shower Before her Wedding to Elliot!
Grainge is the founder and CEO of 10k Projects
Elliot is the founder and CEO of an independent record label based in L.A. named 10k Projects.
The record label has signed several artists, Some of the artists they have signed currently include Damien Styles, Lil Boom, Salem Ilese, Trippie Redd, Turbo, Tekashi6ix9ine, Internet Money, Ice Spice, and more.
Elliot Grainge was in the Forbes under 3o list
Elliot Grainge made it onto the Forbes' 30 Under 30 List in the year 2021. He was named in the esteemed magazine's music category, with famous names such as Lil Baby, Gabby Barrett, Doja Cat, etc.
That year's other entries included Ariana deBose, Camila Mendes, Charli and Dixie D'Amelio,  Addison Rae, Chiney Ogwumike and DeAndre Hopkins.
He proposed to Sofia in an amazing setting
Sofia announced her engagement to Elliot on Instagram on Wednesday, April 20. She captioned the post:
"Forever isn't long enough @elliot." 
Elliot proposed in a picture-perfect outdoor setting that is worthy of being sung about in love ballads.
As Elliot dropped down on one knee in the most romantic sunset proposal, lit candles in glass vases and white flower petals surrounded the couple. Sofia, apparently shocked, accepted with her palms to her face.
Elliot Grainge and Sofia Richie were dating for a year before getting engaged
Rumors of an Elliot and Sofia Richie romance first arose in January 2021. Later that April, Sofia made things official with Elliot by posting a photo of them in an elevator together on Instagram.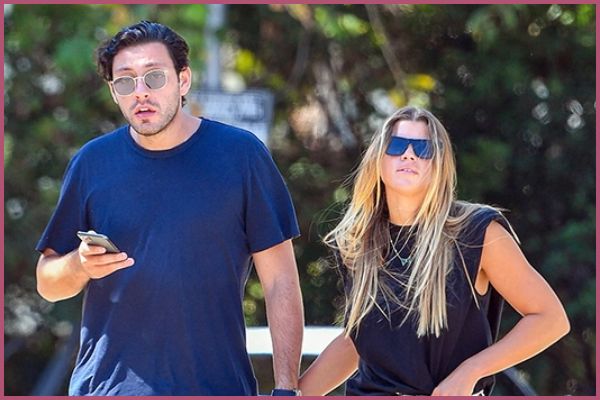 The newly engaged couple had been "friends for years," according to ET. Elliot also has a tight relationship with Sofia's brother, Miles. A source told the outlet shortly after Elliot Grainge and Sofia made their relationship public in April 2021,
"It's very nice for Sofia to date someone who her family approves of and likes."
Lionel Richie revealed that he was "a nervous wreck" when asking for his blessing for their engagement
Lionel Richie revealed to Access Hollywood shortly after Grainge's proposal that he was a "nervous wreck" when he begged permission to marry his youngest daughter.
He said:
"I thought he was going to pass out, but he survived it." 
Richie added,
"I was going to rib him a little bit, but I didn't want to play, he was going to faint. It was wonderful … they're deeply in love, so all I can say is, that's what you really want as a dad."
You may also like to read: Sofia Richie is engaged to boyfriend Grainge! Relationship timeline, Ex Scott Disick reacts