5 must know facts about BBC MasterChef finalist Santosh Shah!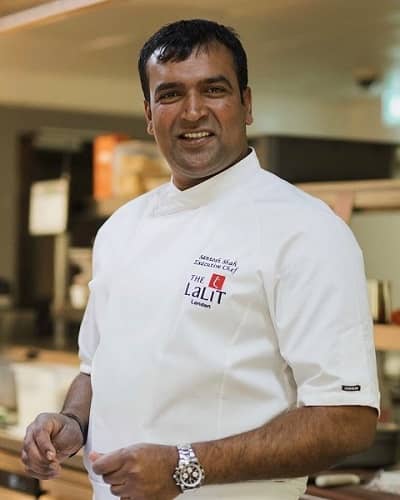 Santosh Shah is the head chef at Cinnamon Kitchen in London. He is the former executive chef at The Lalit London. Shah has mastered serving Indian meals to the city people. He is liked by people due to his humble nature. Santosh is known for being the finalist in the cooking show BBC MasterChef.
Here are 5 facts about him.
1) How did Santosh Shah's childhood look like?
Santosh Shah was born in a small village in the south-eastern district of Siraha. His birthplace Karjanha is located near Nepal's border with India. When he was just four years old, his father expired which left his mother with 7 children to take care of. He has four brothers and two sisters.
They did not have a good economic condition so for earning some pocket money, Santosh used to sell plastic bags and other items at a local fair at the age of 10.
Shah recalled,
"With my friends, I used to walk up to 7km [about 4 miles] on foot, buy a few loaves of 'pau roti' [bread] and sell them at the fair. I also worked as a labourer at a canal construction project in my district."
Even though he was not in a good place economically he managed to study up to 10 but did not give the final exams. When he was 14 years old he went to India to make his family's life better. In the early days, he worked as a kitchen porter in Junagadh, Gujrat.
Also read Top 9 Facts About the Black Clover's Character Secre Swallowtail that You Would Like To Know
2) Mother plays a huge role in his success:
Santosh Shah brought tears to the judge's and viewers' eyes with his inspirational story. He gave credit to his mother Sumari Devi for all his achievements. Shah dedicated his final dish to his mother which was inspired by his mother. He used to work in the canal when he was 12 and his mother used to bring him lunch.
Santosh served fried Okra, ginger and fig, mango and coconut chutney, puri bread with fried chilies, paan leaf ice cream, and many other dishes in a lunch box. Judges were impressed with the dish he served. Shah revealed that his mother is one of the important people in his life.
3) Is Shah married?
Santosh Shah who has dedicated his life to cooking is still single. He is not married yet. His mother revealed that she wishes to see his son getting married soon. Shah has gained fame and recognition since his appearance on Masterchef. Shah might make his mother's dream to see him married come true.
Also read Bella Robertson engaged to her fiance Jacob Mayo! Know about her family, social media, few interesting facts, biography
4) Dishes Santosh Shah served in MasterChef:
Santosh Shah made some Nepali dishes like Yomari which is a dumpling stuffed with chocolate, cashew nuts, and chili, topped with orange and cinnamon. Likewise, he made crispy chili chicken, Indo-Chinese style, with crispy lotus roots, seaweed, and vegetable pickles served with hot and sour soup and crispy noodles.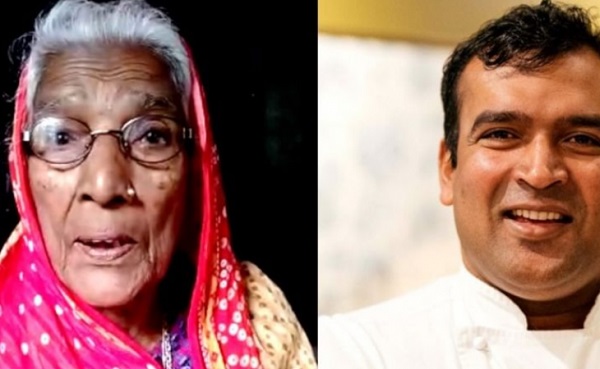 He also made Nepali Momos, Millet pudding and many other dishes.
5) Santosh Shah on social media:
Santosh Shah has an Instagram account with 40.2k followers. He has uploaded pictures of the dishes he has made including Fish Curry, Lamb Shank, Sade ko bogate, Yomari, Momo, Kachila, Okra, Octopus, and many other items. Likewise, he also shares a short video of him preparing different dishes.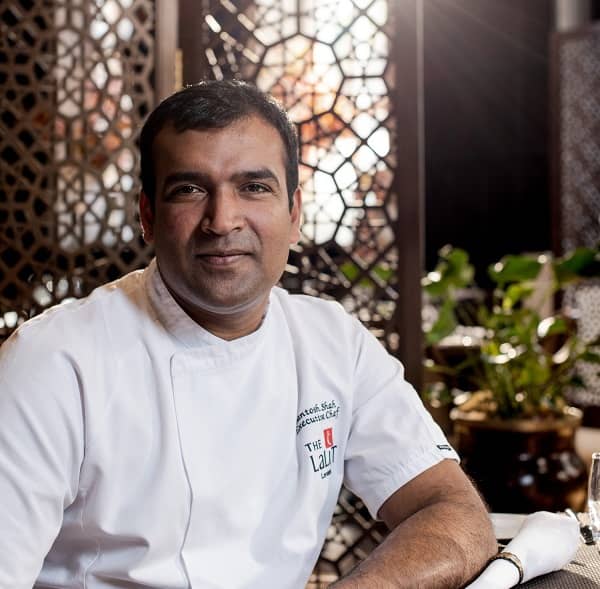 Shah has also made posts with his other chef friends. His feed is filled with various Nepali and Indian cuisine. Similarly, he has a Twitter account with 11.9k followers. He joined Twitter in March 2010 and has been making tweets since then.