Facts related to the career, family, Wife, Children, and childhood of Australian TV presenter Jimmy Rees!
Jimmy Rees is a kids TV host who was a competitor on the show Dancing with the Stars. He had to quit the show due to the illness and hospitalization of his newborn son Mack who is one of the twins.
Jimmy Rees and his child's illness
In February 2019, Jimmy 's wife Tori delivered twins named Mack and Vinny. They weighed 2.46 kg and 2.33 kg respectively. Jimmy had posted on his Instagram:
"THE BABIES ARE HERE!!!! Tori and I couldn't be prouder to share the safe arrival of Mack & Vinny,"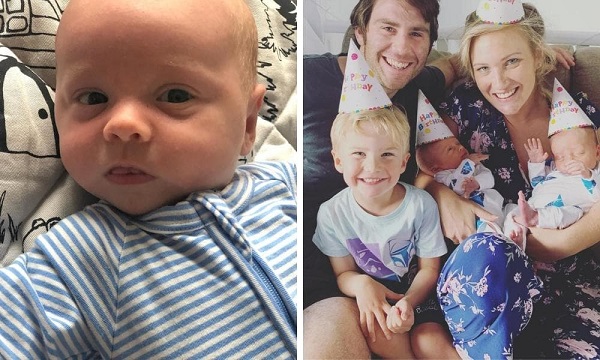 He added:
"Both boys are doing amazing!! Tori is a total superstar, she was born to be a mummy and continues to surprise me with her innate ability to just know what to do!!! Our hearts have doubled in size!! Prepare for some serious baby spam!!!"
But Mack had suddenly worsened and Jimmy had to withdraw from the show to be by the side of his son. Mack is better now and Jimmy had uploaded a post in which Jimmy was wearing a Superman costume and holding the baby.
Jimmy Rees and his family
Jimmy is a married man. His wife is Tori and the couple has a son named Lenny who was born on 7 April 2015. Their twins were born in February 2019 and are called Mack and Vinny. The couple had met at a pub in Mount Eliza in Victoria. A year later, the couple moved to Sydney. Tori is not working and Jimmy gushed:
"She's an amazing woman and an amazing mother,"

"I've learnt a lot about being a parent from her. I'm not an A-list celebrity, but when you're in this little bubble — people telling you that you're great and that you're funny — you need someone who can give you a reality check."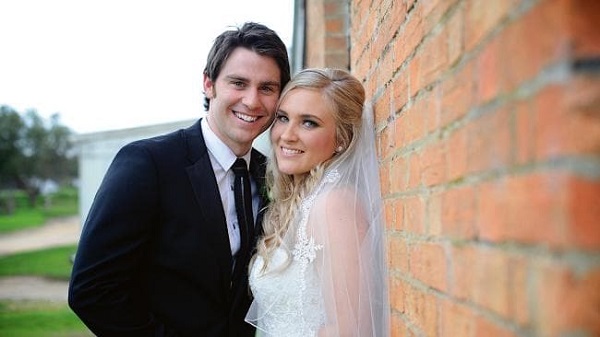 Jimmy Rees and his career
He was a college dropout and was working in a bar. Jimmy Giggle is his famous TV moniker. Jimmy presents the Australian TV kids series called Giggle and Hoot. He was still studying when he auditioned at age 21 for Giggle and Hoot. He got the job and was successful out of 5000 hopeful applicants. His co-host on the show is Lesley Judd. He is labeled a sex-symbol and it surprises him. Jimmy said:
"I'm on preschool television, it's kind of a strange thing — it's just hilarious. Sideburns aren't that trendy, let's be honest, and the pyjamas are just not attractive, so I don't know what they see… but I'm happy to take that, fine. As I'm getting older I'll take anything!"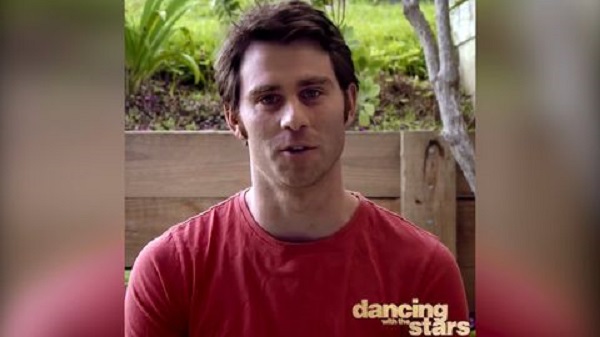 Jimmy Rees and his early life
Jimmy Rees was born on 15 July 1987 in Melbourne, Australia. When he was, small, Jimmy aspired to be a stuntman. Talking g about his childhood, Jimmy had once said:
"Dad always had his video camera with him. And we were constantly on camera performing, my brothers and I. He's got videos of us doing puppet shows, dancing around, doing karaoke, dressing up, pulling funny faces."
Also, read The alleged mistress of Wendy Williams's second husband Kevin Hunter, Sharina Hudson! Know about her relationship, career, age, and childhood! His father is a financial advisor. He dropped out of university. Talking more about his supportive parents, Jimmy had said:
"Dad came with me. And still, Mum and Dad are always there for support if we're making a tough decision. But I've always been the one out of my brothers who was super independent, so it kind of grates them a little bit that I make decisions so fast and just do it."
Source: famous birthdays, daily Telegraph