Facts about the first and secret marriage of Nikki Bella to her unnamed high school sweetheart!
Nikki Bella was married before. This was a secret wedding about which no one knew and even her family members were totally unaware of it. In 2014, when Nikki revealed to all about it, her family was shocked. This marriage lasted for three years before the couple annulled it.  Let us go into the details about this secret Las Vegas wedding of Nikki.
Nikki Bella talks in 2014 about her wedding
Nikki Bella and Brie Bella were on the show, Total Bellas. In 2014 on this show, Nikki had rounded up her family members. She had already started dating John Cena at that time.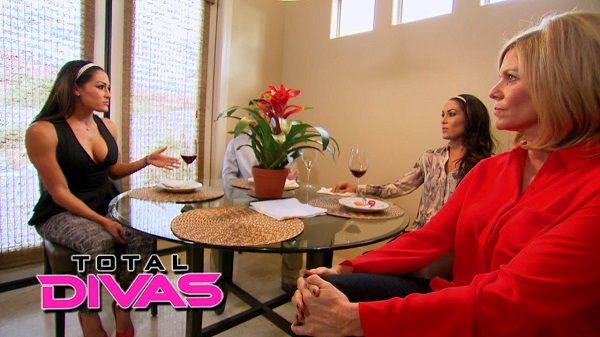 She said that she wants to reveal to them something that they are not aware of. Nikki confessed on this show that she had married her high school sweetheart [whose name was not revealed on the show] when she was 20. That was in 2004 and at Chaparral High School situated in Scottsdale, Arizona. It took Nikki 10 years to gather the courage to reveal to her family about it. This secret wedding had taken place in Las Vegas and an Elvis Presley impersonator had officiated the ceremony. There was no diamond ring involved and she was not even dressed well to get married. Recalling it on the show, Nikki said:
"We were high school sweethearts, and we just decided one day, 'Hey, wouldn't it be fun to get married?' Let's go to Vegas!'"
Nikki Bella and her unnamed school sweetheart husband-the divorce
Though Nikki and that unnamed school sweetheart had married in 2004, they never lived together. It was obvious since they had married secretly and did not want anyone to know about it. But Nikki also revealed that when she was walking down the aisle with her school boyfriend to marry him, she felt that it was a great mistake of her life. She was also thinking of ways to get out of it but she could not at that time.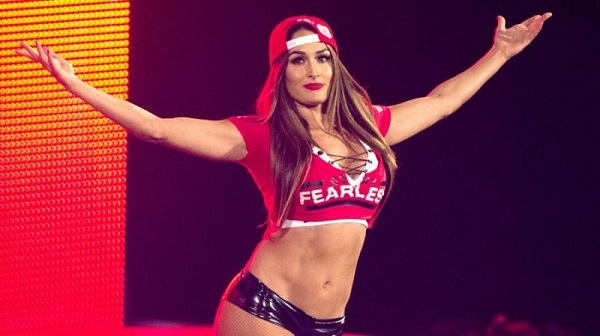 Nikki said:
"Even as I started to walk down the aisle, I knew, 'This is a huge mistake, how can I get out of it,' and I couldn't."
When the secretly-married husband and wife were staying separately, they even dated different people for some time after the wedding. And later, after three years, they mutually decided to end their marriage and they got it nullified in court. She stated:
"After we got married, we didn't really talk much longer, and then we realized, a few years later, when we started dating other people, 'Oh, hey, we should get a divorce,'"
The reaction of Nikki Bella's family to the news of her secret wedding
When Nikki was talking to her family members which included her parents and siblings about her secret first marriage, they were visibly upset except for Brie who took it well. Nikki's brother did not say a word and walked out of the family room. Her mother was also extremely upset and uttered:
"With our relationship, I can't imagine that you didn't think you could come to me."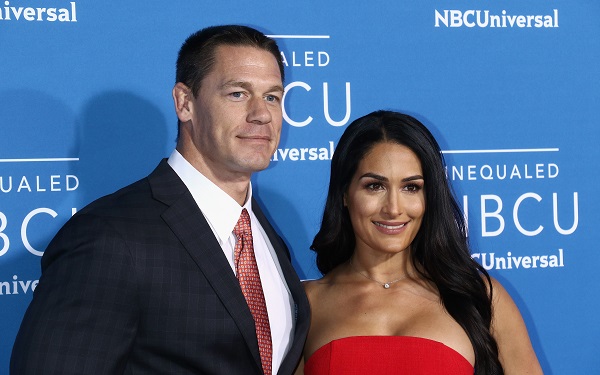 And John Cena was also married to his school sweetheart in July 2009. But this marriage was not a secret one but it ended in three years just like Nikki's wedding.
John and Nikki began dating in 2012 and John proposed to her in front of a full stadium of 75000 spectators at the Camping World Stadium in Orlando, Florida during the Wrestlemania 33 match. This was in April 2017 and they were to marry in May 2018. But the engagement was called off a few days before the wedding. The couple is now dating different people; Nikki is with Artem Chigvintsev and John has struck a relationship with Shay Shariatzadeh.
Short Bio on Nikki Bella
Nikki Bella is a famous American wrestler, actress, and model. Her real name is Stephanie Nicole Garcia-Colace. She is best known for her time in WWE Raw and WWE SmackDown. Nikki is the twin sister of former wrestler and model Brie Bella. She is famous as Bella Twins, a tag team with her sister Brianna. More Bio…
Source: Christian Post, Heavy