5 engrossing facts on G.W. Zoo owner Jeff Lowe! Know his early life, wife, daughter, legal issues and more…
Jeff Lowe is the new owner of Zoo, Greater Wynnewood Exotic Animal Park after the arrest of Joe Exotic. Here are some interesting facts on Jeff.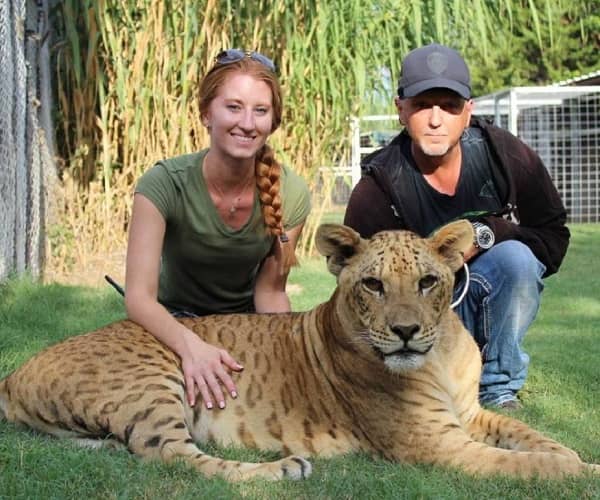 1. Early life of Jeff Lowe
Jeff Lowe is the son of Jerry Lee Lowe and Janice Lowe. He was born in the 1960s and grew up southeast of Dewitt, Michigan. Likewise, he attended Eastern High School in Lansing and graduated in the year 1982.
In the year 1928, his grandfather founded the Robbin's Brothers Circus.
2. Married life
Jeff Lowe walked down the aisle with Lauren Franklin Dropla on 4th July at an outdoor ceremony at the MGM Grand Hotel in Las Vegas. Their wedding was officiated by Rev. Tony Belasquez which was a 7 o'clock ceremony. She is the daughter of Frank and Gwen Dropla. Lauren was escorted and given in marriage by her father, who also served as best man.
They met in a retail store in Beaufort. They reopened the park in 2018. Likewise, Jeff and Lauren are back for a new surprise episode, Tiger King and I. It premiered on 12th April 2020.
Similarly, they are working on a new zoo which they have planned to move all the animals currently at the G.W. Zoo. Also, Jeff wrote on Facebook,
"We think it's best to let this zoo die with Joe's conviction and not make the next generation of animals to live here, forever suffer his outrageous behavior and reputation,"
Also read 6 engrossing facts you should know about LL Cool J's wife Simone Smith!
3. Jeff Lowe and his daughter
Jeff Lowe and his wife Lauren welcomed a baby girl together after they wrapped filming of the Netflix show. They bought her on a video interview with Lauren Zima. Also, they also hired a nanny named Masha Diduk whom they introduced through Instagram of their zoo. Jeff said,
"She's just a sweet girl who's helping us out,"
When the nanny was officially hired Masha shared on her recent visit to the zoo.
4. G.W. Zoo
Greater Wynnewood Exotic Animal Park is currently owned by Jeff and his wife. It is an animal park that displays predominantly tigers and other big cats in Wynnewood, Oklahoma. It is situated on 16 acres and shelters endangered and exotic species of animals.
Similarly, it has been home for over 50 species of animals and 200 big cats, such as tigers, lions, puma, ligers, and tigons. It was established as Garold Wayne Exotic Animal Memorial park in 1999. After Jeff purchased the park in 2016 he closed it in 2019. After that, he changed the name to Tiger King Park and reopened in May 2020.
5. Jeff Lowe's legal issues
In the year 2007, Jeff was sued by Prince for allegedly selling clothes with the singer's trademarked symbol on them. As Jeff purportedly claimed at the time that he worked for Prince, though Dale Atkins of the singer's legal team graciously disagreed. Atkins said,
"I'm not gonna call him a liar, but based on any information I have, he never worked for Prince — unless you can call getting sued working for him,"
A year later, he was pleaded guilty to federal mail fraud after claiming to work for the Citizens Opposed to Domestic Abuse charity. As he tried obtaining $1 million worth of merchandise to later resell. But in the year 2015, he was found not guilty after he brought several big cats to a public gathering amongst civilians. Meanwhile, he was making the bulk of his cash by offering private rides with tiger cubs to Las Vegas tourists.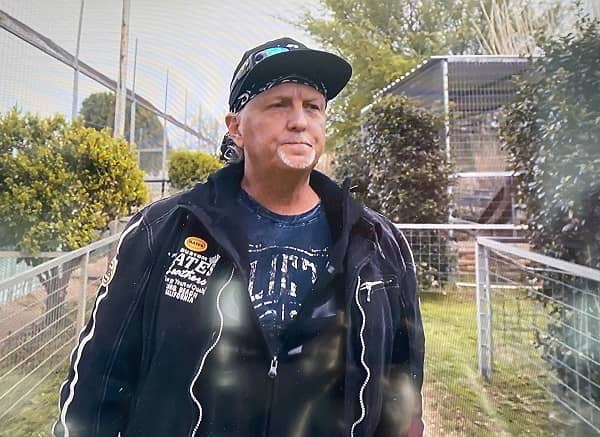 But later, his venture also attracted legal blows. Likewise, he was arrested for these activities and he paid $10,000 in restitution. Jeff headed to Oklahoma where he convinced Joe Exotic that he was a multimillionaire that could save his ailing sanctuary.
Also read 6 facts you should know about K-pop idol Jungkook look-alike Andrew Alexander's sister, YouTuber Ashley Alexander (Ur Mom Ashley)!