Facts of interest for TV viewers! 10 amazing facts related to the TV commercials which occupy the most part of your favorite TV shows!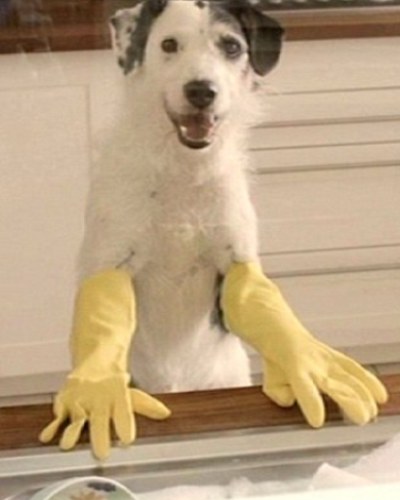 Selling a product, service or idea is the goal of advertising. The consumers of today are bombarded with a multitude of such advertising types; be it in print-newspapers or magazines, TV, cinema, radio, online-laptop/desktop or mobile, and outdoor.
A consumer gets affected by these advertisements and is lured into purchasing the products or services spoken about in the advertisement. Some the consumers of today may not know or may not have time enough to find out some of the interesting facts associated with these advertisements.
Today, we bring to our readers some vital facts related to TV advertisements which so often interrupt your popular TV shows; whether you like it or not.
The coolest fact to know is that the ice cubes which you so often see on the TV ads of cold drinks and beverages such as Pepsi, Coca-Cola and the like are actually not ice cubes. They are acrylic cubes which closely resemble the actual ice cubes. So you wonder why ad makers do not use actual ice cubes. The reason: the studio lighting could melt the ice cubes very fast making it difficult to shoot the ad with them.
The ads which are filmed usually stick to traditional things and rarely try to move away from norms. For example, there are almost no ads which feature homosexual couples or anything non-traditional. It was IKEA (furniture and home accessories brand) who in 1994 had aired an ad which showed 2 homosexual men shopping for furniture. So what was the reaction? Well, there were threats of arson from the narrow-minded community and the ad was aired only once.
The ad makers leave no stone unturned in order to get the best positive result for their aired advertisement. For example, the watchmakers usually display watches in their advertisement which show the time as 10.10. The reason is that the 10.10 timed-watch seems like a smiley face and ad makers feel that this could instill some positivity in the potential buyers! Amazing!
Negative advertisements are discouraged. But there were ads by many rival companies which seem to project their counterpart in a negative light. The best example of this is the ads by the two top brands in cold beverages-Pepsi and Coca-Cola. But unless a complaint is made, such ads continue unabated.
Does your mouth water when you watch some of the freshly made food ads on TV? It has to since the pictures really make you crave for them. But the fact is that these pictures are not of the original foods. These are made by 'food stylists' who utilize substitutes to give you that 'want' feeling.

Source: Gluten-free dinner plans (Pasta and the steaminess)

These include pouring sunscreen instead of milk on cereals, and use of an incense stick to recreating the steamy appeal of a freshly cooked pasta or food.

The ads which feature animals have to obtain special permission from the specific department lest animal activists start a movement to ban the ads. Bans for creative work is commonplace in the world of today!
Some bans on ads in specific countries would sound ridiculous. You will be surprised to know that a Toyota-Altis ad campaign which featured Brad Pitt was banned in Malaysia since the then-government there thought that Brad's great looks might give rise to low self-esteem in Malaysian men. Can anyone beat it?
In the US, more than 25% of the program time is spent on ads. The UK is the only country which has set a limit of 12 minutes per hour on ads. A relief!
The most expensive ad to be made was for Chanel N0 5 perfumes which cost $ 33 million. Nicole Kidman was paid $ 3 million for it.
The cheapest advertisement was a 60-second ad for Bulova Watches which just cost $ 150 to make.
Also read A journey from commercials roles to televison and film roles. Explore about Jason Ian Drucker- a young American actor!