6 facts you should know about K-pop idol Jungkook look-alike Andrew Alexander's sister, YouTuber Ashley Alexander (Ur Mom Ashley)!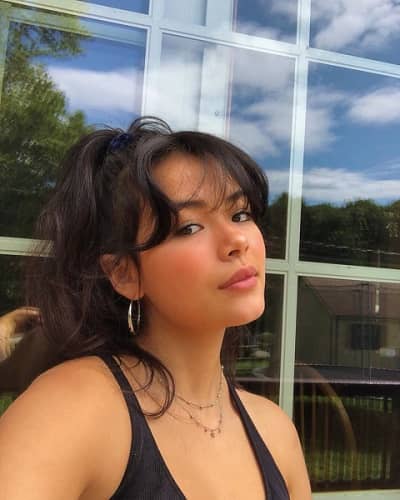 Ashley Alexander known as Ur Mom Ashley is an American YouTuber who has thousands of subscribers. She makes fashion, vlogs, challenges, lifestyle-related videos, and has interesting content online. Here are some unknown facts about her.
1) Ashley Alexander age:
Ashley Alexander was born on 23rd October 1999 in the United States. She lives in Upstate New York. Currently, she is 20 years old. Her mother is Korean who moved to the USA.
Ashley wished her father on Father's Day with his pictures on 22nd June 2020 and wrote,
"happy father's day to the best workout buddy in the world! I love you ❤️"
But her dad does not like being in her YouTube videos. They share a good bond and go to the gym together. Similarly, her mother keeps featuring on her videos. On 11th May 2020, she wished her mother on Mother's Day and wrote,
"happy Mother's Day to the coolest, smartest, & most beautiful mom in the entire world ❤️ I love you!!!"
Both her parents are eye doctors as mentioned by her on a video.
Also read Few Unknown Facts You Did Not Know About TikTok Star Addison Rae's Mother Sheri Easterling!
2) Siblings – Jungkook look-alike Andrew Alexander and Amber Alexander: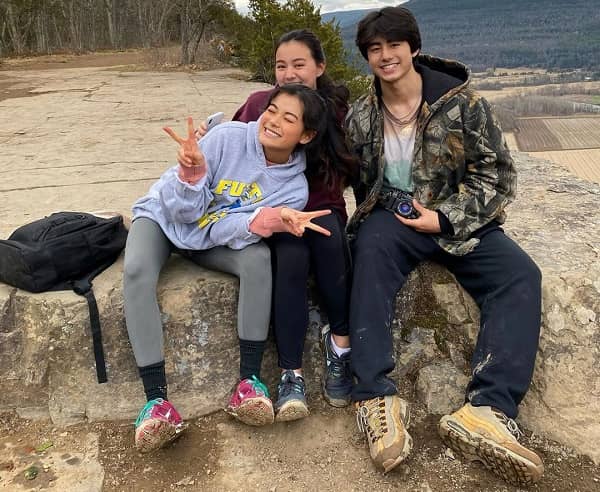 Ashley Alexander is the eldest child of the family. She has a younger brother Andrew Alexander and Amber Alexander. Both her siblings gained popularity after being in her videos. Andrew is mostly compared to k-pop idol Jungkook as he is half Korean. Many teenage girls have crush on Andrew so he started his own YouTube channel.
Andrew recently turned 16 and has huge followings on Instagram. Ashley made a video of turning Andrew into Jungkook on YouTube with the help of their mother and sister Amber. She titled the video I turned my brother into BTS Jungkook.
Talking about her sister Amber, she is 18 years old and also has a YouTube channel. This sibling's trio is liked by the viewers for their fun videos. Their meme reference and 90s inspired style is adored by many.
3) Ashley Alexander boyfriend:
Ashley has a Filipino boyfriend named Charles Haguisan whom she has dated for almost 4 years. They were in the same Chemistry class and walked past each other multiple times. They made eye contact at the library and he found her name. But he looked at the wrong name and confused Ashley with her friend named Katie.
Charles found her on the yearbook and followed on her Twitter. They started liking each other and have been dating each other since then. He also shares a good bond with her siblings and appears in her videos.
They celebrated 2019 Christmas together where he bought presents for her whole family. Ashley and Charles have traveled together to California, New York City, New Jersey, Boston, Sera Cruise, Washington D.C, and many other places.
4) Education:
Ashley attends Rensselaer Polytechnic Institute since 2017. She will graduate in 2021 with a Bachelor of Business Administration – BBA, Business, Management, Marketing, and Related Support Services. She is pursuing a Bachelor's degree in Business Administration & Management with a minor in Psychology.
Likewise, she has a parttime work as Ophthalmic Assistant in Brass Eye Center from July 2016 to August 2019. She revealed,
"Over the past few summers, I've worked as an Ophthalmic Assistant taking photos and measurements of patients' eyes as well as managing patient flow."
Also, she has worked as a Cosmetic Surgery Office Clerk in The George Washington University Medical Faculty & Associates in 2017. She organized patient records and filed charts.
Also read Few Unknown Facts You Did Not Know About Professor Dr Vaughn Rasberry Dr. Vaughn Rasberry And His Married Life With Tatyana Ali!
5) Ashley Alexander on YouTube:
Ashley Alexander started her YouTube journey since January 2018 under the name 'ur mom ashley' and has gained popularity. She has gained more than 830k subscribers on her channel and has 135 videos. Her videos get thousands of views. Alexander revealed,
"My main focus on Youtube is creating fun videos that both myself, and others can learn from and enjoy! My channel is based around Challenges, Vlogs, Hauls/Fashion, and Beauty. Youtube is my primary platform, and is where I promote most of my partnered content."
She has worked with brands like Princess Polly, CASETiFY, Function of Beauty, Vessi Footwear, and many others. Some of her most popular videos are I Switched diets with my brother for a day, I wore HALLOWEEN COSTUMES to COLLEGE for a week, what I eat in a week as a college student (vegan) and Forcing a GLOW UP the day before college (FAST transformation).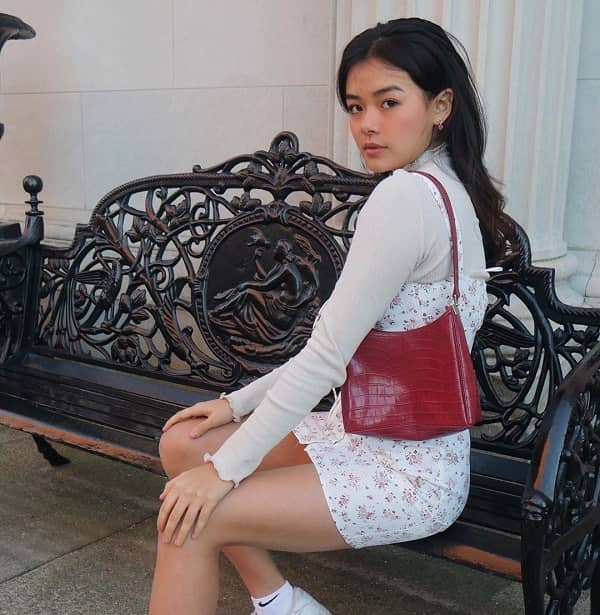 6) Instagram:
Ur Mom Ashley has more than 385k followers on her Instagram account. She made her first Instagram post on 20th February 2015. It was a picture of Boldt Castle -1000 Islands, New York. She has also shared her childhood pictures.
Ashley posts pictures with her siblings, boyfriends, and friends. Ashley is vegan for almost three years now. She also does gymnastics and was in a cheerleading team.