6 uncovered facts on late YouTuber Nicole Thea!
The news of the sudden death of the pregnant YouTuber Nicole Thea and the baby inside her belly has raised many questions. Here are some uncovered facts of the English YouTuber.
1) Nicole Thea died too young:
Nicole Thea was born on 29th July 1995 in London, England. She was 24 years old and unfortunately expired almost 17 days before her 25th birthday. The cause of her death is said to be a heart attack as per family.
It is clear that she did not expire from childbirth. As per Charles Murray,
"From what I heard at the moment, we think she had a massive heart attack. She had it in her house and she was telling her partner that she had pains in her chest and her back."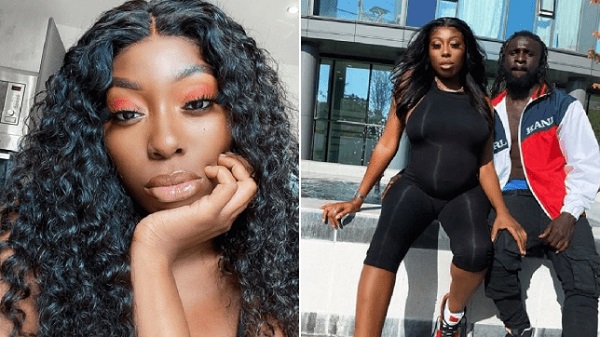 He added,
"Nicole was saying that she was struggling to breathe. She was struggling with her chest – she had a pain in her chest. She is a dancer and we don't think she had any underlying health problems."
2) Boyfriend Global Boga:
Born as Jeffrey Frimpong, Global Boga is a Ghanaian musician and dancer based in the UK. He is in the rap trio Ghana Boyz and is also a TikTok star. He has posted dance videos. It is not known when they exactly started dating. Nicole used to make videos with him and the Ghana boyz.
3) Nicole Thea's pregnancy:
In April 2020, she announced that she was pregnant with her first child. She wrote a beautiful message on Instagram with a video of showing her belly bump,
"We can't hide this any longer, secrets out.. GOD gave us the biggest blessing yet. I'm finally creating a beautiful little human inside of me. Can't believe this bubba will be half of me and half of the loml. Honestly, @global_boga has been the best support EVER and GOD made no mistakes making him the father"
They had already named the child Reign. He was a son and she was eight months pregnant at the time of death. Both Nicole and Global were very excited about the upcoming baby and could not wait. Nicole used to share everything about her pregnancy on her Instagram.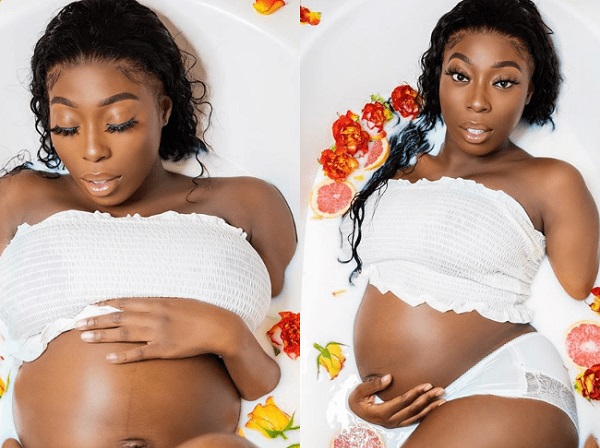 Likewise, they also made a video of her milk bath on YouTube. It was her second last video. She was smiling and laughing while relaxing in a bath full of milk and flower heads for a photo shoot.
4) Accusation on Global Boga's ex-girlfriend:
After the death of Nicole, the ex-girlfriend of Global Boga was accused of killing her. Many pointed fingers on her as a killer. The accusation started as his ex-girlfriend had once threatened him to deal with him after he cheated on her with Nicole.
In the text, she told Global and Nicole to keep their life and pregnancy away from social media. Boga revealed that his ex-girlfriend has been bullied and left traumatized by the people who knew about their history.
But she had nothing to do with her death as Nicole died due to heart failure.
5) Nicole Thea on Social media:
Nicole Thea has around 251k followers on her Instagram account. Her first post was a video of her dancing on 18th January 2018. Since then, she had uploaded many dance videos on her account. She also made posts with her boyfriend.
Her recent Instagram posts were all about her pregnancy and maternity photoshoot. On YouTube, she has more than 132k subscribers. She started making videos since 13th May 2016. It was a dance video of her which was shot in Dubai. She used to make videos together with her boyfriend Global Boga.
6) Tribute to Nicole on her 25th birthday:
On 29th July 2020, balloons were released in her honor. Her boyfriend Boga said,
 "TODAY IS YOUR 25th BIRTHDAY & IM FILLED WITH THE MOST PAIN YET IM GLAD I COULD AT ATLEAST MAKE YOUR DAY SPECIAL."