Facts associated with the life, career, and relationship of Dirk Nowitzki!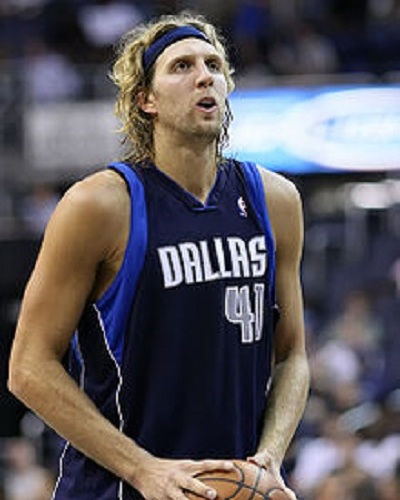 Dirk Nowitzki was playing his 14th and last NBA All-star game this season. He was his perfect self and the gathered crowd cheered him for his excellent performance.
Dirk Nowitzki and his probable retirement
Dirk has not overtly said it but this is probably his last game. He was happy with himself and said:
"That was obviously awesome. The first one I was a little deep, and I let it ride, all in, last time on this stage, might as well try it and then it went in. Then the second one was kind of the same, stepped back a little bit more."

"It was a great feeling to be out there on this stage one more time and enjoy it and talk to trash to my teammates and the other guys. It was a fun weekend. I tried to enjoy myself as much as I could."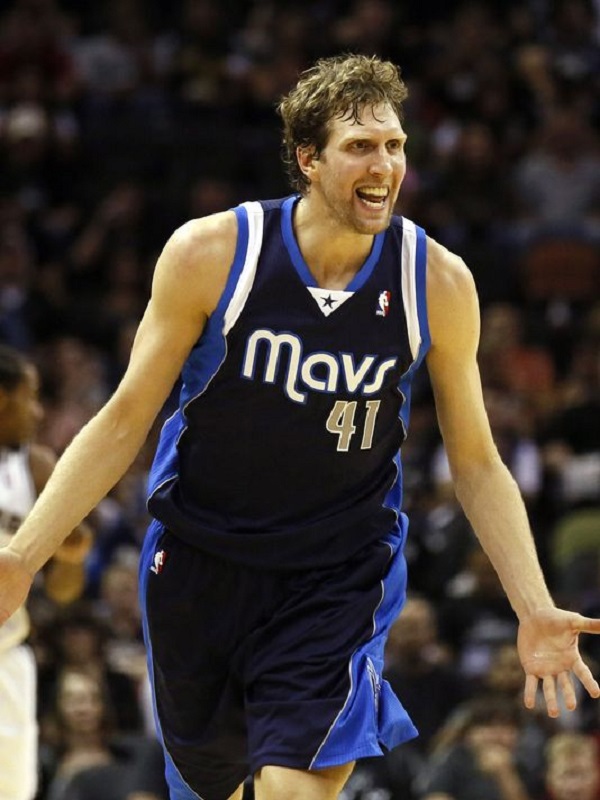 His post-game comments seemed to suggest that he may retire now. He said:
"When you play for 20, 21 years you play with a lot of teammates, I've been blessed with a lot of great ones who I'll remember and stay in touch with for the rest of my life, especially the 2011 championship team."
Dirk Nowitzki's career until now
Dirk began professional basketball play in 1994. This 7-footer player hails from Germany and was with Rontgen Gymnasium and DJK Wurzburg basketball club before the NBA drafted him.
It was in round one and ninth puck in the 1998 draft. He is with Dallas, and Mavericks since then. Dirk is the most powerful power forward player and has taken his German national team to several significant wins at an international level.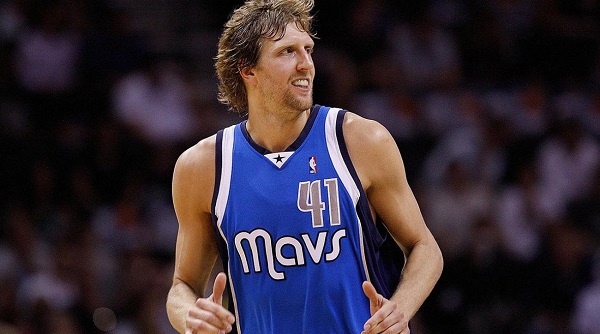 He has also earned innumerable accolades and awards for his splendid performance on the court. Some of these are BBL MVP in 1999, BBL Top scorer in 1999, NBA MVP in 2007, NBA Finals MVP in 2011, NBA Champion in 2011, and NBA Teammate of the Year in 2017.
Dirk Nowitzki is now 40 years of age and has already completed 20 years of professional play. He has created a name for himself in basketball and will be remembered for his great skill and experience in it.
Dirk Nowitzki and his relationship status
Dirk is a person with such excellence in his career. Is he married or in a relationship what his fans and viewers of his game would want to know. Dirk is very much a married man.
His wife is Jessica Olsson. They met first at a charity function for the SEED project in 2010. Jessica used to work for an art gallery at that time and Dirk was instantly smitten by her.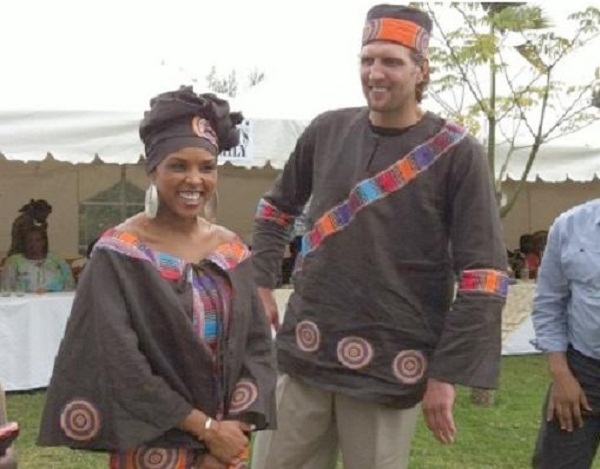 They began dating and after two years walked down the aisle together in 2012 on 20 July. The wedding was done traditionally in Kenya (Jessica's hometown) and also in Germany.
They honeymooned in the Caribbeans. The couple is happy together and has three children together-Max, Malaika, and Morris.
Short Bio on Dirk Nowitzki
Dirk Nowitzki is a German professional basketball player. Currently, he plays for the Dallas Mavericks of the National Basketball Association (NBA). He is one of the greatest power forwards of all time and has led the Mavericks to 15 NBA Playoffs. More Bio…
Source: Star-Telegram, Wikipedia