Facts related to the life, history, and death of Laika, the first dog to orbit the Earth!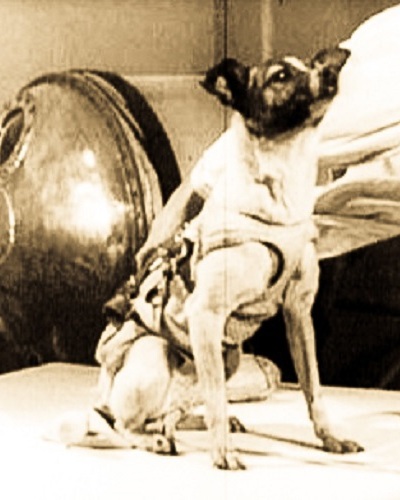 Laika was a stray pup from the streets of Moscow who found a place in the aviation history pages to be the first animal to orbit the Earth. But she paid the price with her life. Her Soviet ship was Sputnik 2 and it all ended in a sad fiery demise 61 years back.
Laika was the chosen dog to orbit the Earth
Sputnik 1 was the first man-made object to go to spaceman orbit it. It was sent to space on 4 October 1957. It was unmanned and undogged. After its success, the Soviet engineers were motivated. This time they decided to send an animal, a dog to space to see how it goes. They wanted the next launch that is of Sputnik 2 to be done on 7 November 1957 to coincide with the 40th anniversary of Russia's Bolshevik Revolution. Hence they set to hurriedly make the aircraft which was designed to have a pressurized compartment for a flying dog.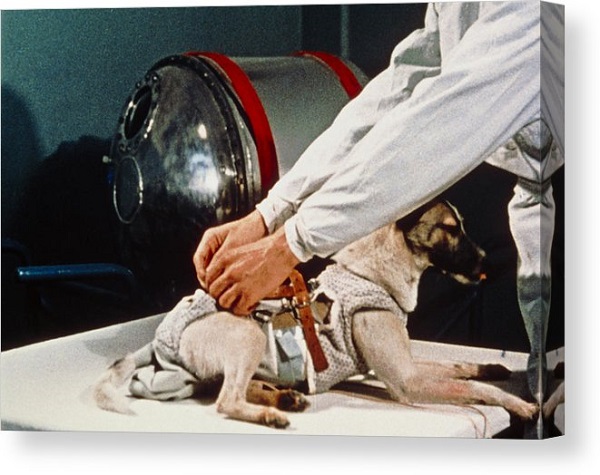 The canine recruiters went into action. They started to search for a female dog since they believed that female canines were lighter and more docile. There were a few finalists who were then kept in pressurized compartments first for days and later weeks. Their reaction to loud noises or pressure changes was evaluated which was, expected during takeoff. Kudryavka (Little Curly) was ultimately the chosen one and her backup was Albina (White). When introduced on radio, Kudryavka and hot the name Laika which in Russian means Barker. Medical devices to monitor their heart rate and the like was, inserted into her body
Laika and her flight to space
Laika was chosen to die but her keepers felt sad for her. One of them, Vladimir Yazdovsky took her home before the flight. He said:
"I wanted to do something nice for the dog,"
She was, bathed, fitted with sensors and sanitation device and put in the cramped chamber. The canine recruiters put her a spacesuit with metal restraints. There was one meal for her and 7 days of oxygen supply.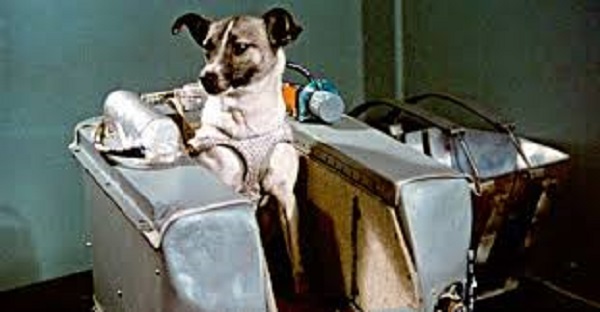 On 3 November 1987 at 5.30 in the morning, her ship took off. The noise and pressures made her heartbeat three times more. The ship reached the orbit. She was still alive. The ship circled the Earth in 103 minutes.
Click the link here to learn more about 60 years on! Monkeys Able and Baker were first primates to survive a spaceflight on 28 May 1959!
The fateful death of Laika
But the temperature in her chamber rose high and she died soon after. She could only complete only a couple of orbits. But the ship was in orbit for five months.
Cathleen Lewis who was the curator of international space programs and spacesuits at the Smithsonian's National Air and Space Museum said:
"The temperature inside the spacecraft after the fourth orbit registered over 90 degrees. There's really no expectation that she made it beyond an orbit or two after that."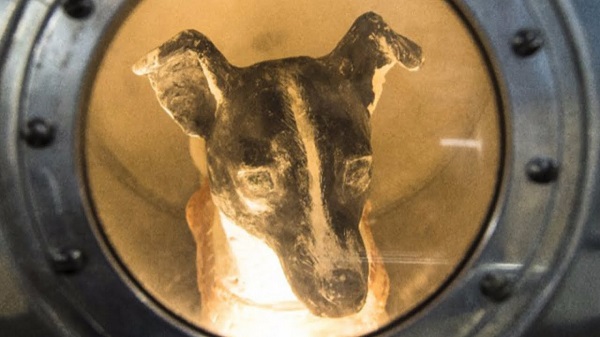 Laika might have died but she lives on even today in websites, songs, YouTube videos, poems, and children's books.
Source: Smithsonian magazine