Facts about married life, daughter, and career of kevin Boutte, the husband of Denise Boutte!
This is the movie Where's the love? starring Denise Boutte and Lamman Rucker. The two were together as husband and wife in Meet the Browns TV series as well. Talking about it, Denise had said:
"You know, it wasn't so hard. Lamman and I have worked together as husband and wife for so many years. I call him my Hollywood Husband."
But who is her real-life husband? His name is Kevin Boutte. More about him here.
Denise Boutte and Kevin Boutte
Actress Denise and her current husband have been together for many years now. The couple has a similar upbringing. They grew up in the same neighborhood in Louisiana. They wed in 2003. The couple has a daughter named Jordan Simone. She shares very strong chemistry with her husband Kevin. Their bonding is strong and healthy. Denise loves to spend quality time with her family. They love simple things of life and it is these that provide them happiness. The family goes hiking and Denise loves to cook for her family. She feels that it is a great way to show your love and appreciation for the family. She knows that it gets everyone together at the table.
Does Denise Boutte advice people on relationships?
Denise has a mature thinking. She prefers to not interfere in people's lives and said:
"You know, personally-I stay out of the kitchen! I really cannot think of a time when I have given relationship advice. Relationships are very individualistic and what works for one couple may not work for another couple, because each is so different. You have to do what works for you as a couple."
She feels that being a mother is the most difficult role she has to play. She says:
"Having a career, being a good mother and a good wife takes time. You need to allow time to figure things out and accept help from folks that you can trust."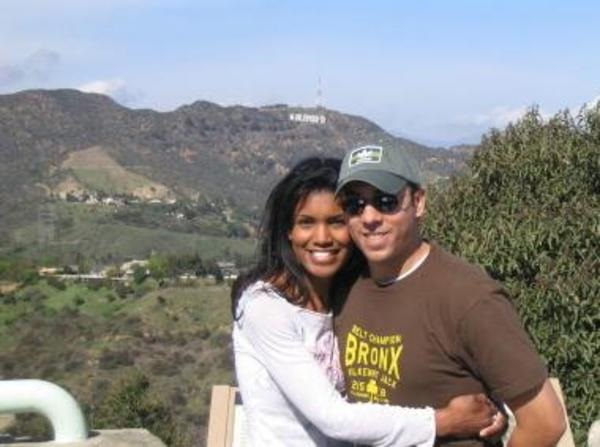 About Kevin Boutte
Kevin Boutte is the husband of Denise Boutte. But besides this, there is nothing stated about his age, family, profession, career, or childhood. There are a number of profiles with the name of Kevin Boutte on social media. But it is not clear which one of them is Denise Boutte's real-life husband.
Denise Boutte talks about her career start and husband Kevin
Also, read Beauty with Brains! An update on career, relationship, and family of actress and entrepreneur Azie Tesfai
Denise had started out to become a doctor but not liking it, took to journalism. After she began an internship, she realized that she did not like the way her bosses were pushing to get a story. Once Denise in an interview given to Soap Opera News had said:
"I quickly switched gears and started interning at an advertising agency that was close to school. It was cool. My first job out of school was in Dallas with one of the agencies I had internship with in college. The different clients we worked with would always say, 'We like who you cast. But Denise has more of what we are looking for.' I didn't think I could do it. But my boss said, 'Oh yes you can.' It would repeatedly happen. The clients wanted me. I modeled shots for magazines and newspapers I got an agent and one thing led to another. When I started working so much, I had to make a decision. My husband and I discussed it. He said if you want to go, I'll support you. I partnered with someone, who is still my manager to this day. He said if you come out to L.A., I have a house you can live in rent free. Your husband can come out too. Everything in my career has been like this it's always been his (God's) plan not mine."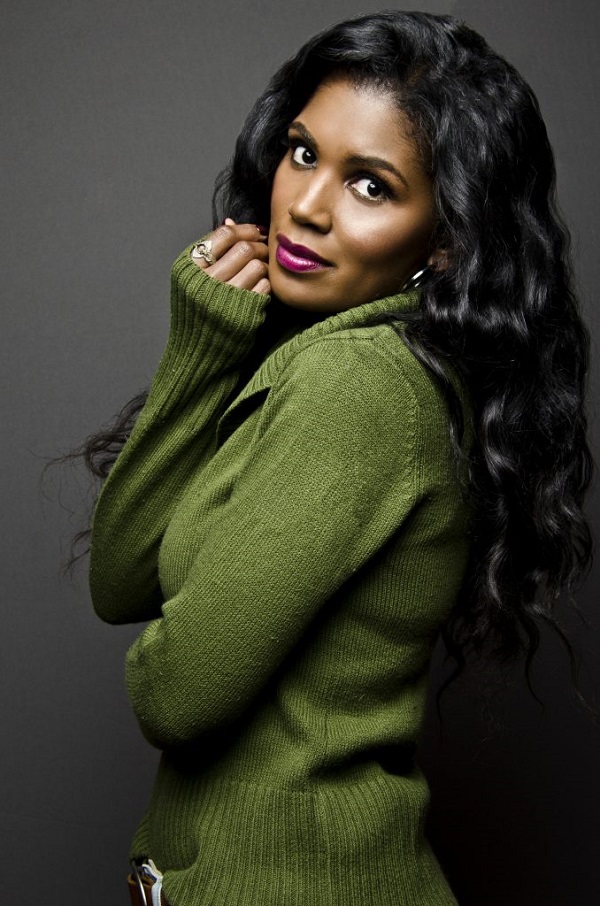 So she has a supportive husband in Kevin Boutte who probably is not in the entertainment field.
Source: celebbabylaundry, famousfix