Some Facts About The Rapper Cardi B You Probably Don't Know About!! Reached To The Top 10 With Her First Try Debut Single
Cardi B who holds an American nationality is the rising rapper in the industry. In less than 2 years she is taking over the title of Cinderella of hip-hop. As she is extremely talented at the same time is amazingly stunning and gorgeous. It wouldn't be wrong to call her beauty with the talent. She is rising to the path of the popularity in a very short time. Recently, the rising star Cardi came to the list of Top 10 with her first debut single. Isn't it amazing? Here are the further details.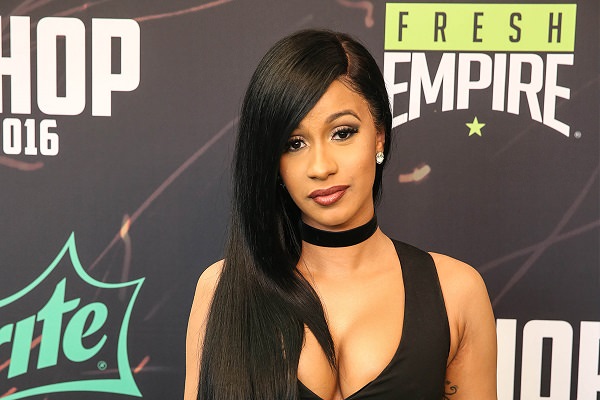 Cardi B. hits the Top 10 with her debut single!!
At the time when the Spanish hit song 'Despacito' came to the Top 2 hit song, rising star Cardi took over the place of Top 10 with her first debut single. She is the young talent of the industry. Her talent and hard work have led her to the path of success and she has the long way to go on. No doubt, in the upcoming future, she will come to the list of many successful singers.
Not only a talented rapper, she is also the famous Instagram star with the huge number of followers. She has also signed a deal with Atlantic Records. In the cover story of Fader, she revealed:
"I had a lot of deals on the table but like they gave me the best offer, the one that I don't have to owe them much, and they just gave me a lot of money so I took it. They gave the right number, so I chose them. It was significantly more than other [deals]. I heard a lot of good things and they was really eager to work with me so I was just like, if they want to give this money then it's because they're really gonna work hard for me." 
Though she is the talented and amazing rapper, she walks from her element and listens to the likes of Lady Gaga and Madonna.
Some facts you did not know about Cardi B
Before  Cardi brought her own booming single "Bodak Yellow", she used her track "Lick" to flex on her depreciators. Everyone has some inspiration before beginning their career either a person or any other things. As the same way, the inspiration of Cardi is "Tunnelvision" artist Kodak Black. She revealed:
"I named it Bodak Yellow because the flow of the song will remind you of a song that Kodak Black did called "No Flockin,"
Moreover, during a session on Instagram Live, Black dished out high praise to Cardi. He said:
 "I ain't gon' lie. At first, I didn't really like Cardi B, but then I heard that "Bodak Yellow." I like the song," 
Cardi also starred on season six and season of the VH1 reality show. Before starting her music career, she used to be a dancer. She was dancing at several Gentleman's Clubs in New York City. Now talking about her music career, Cardi has released two Mixtapes in Gangsta B—h Music Vol. 1 and Gangsta B—h Music Vol. 2. Currently, she lands at number 8 on the Billboard Hot 100. In addition, Drake also performed at her debut single and also was hanging out with Cardi.