Facts To Know About Selena Gomez's Little Sister, Gracie Elliot Teefey!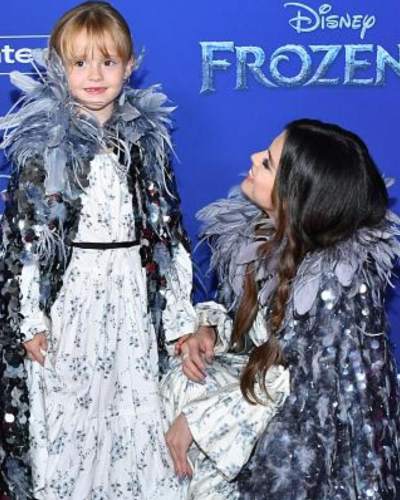 Gracie Elliot Teefey is the little sister of famous singer/songwriter, Selena Gomez
She is the daughter of Selena's mother Mandy and her second husband, Brian Teefey
The singer is very attached to her little sister and often brings her to the red carpet
---
Though Selena Gomez grew up as an only child since her birth, later on in her life she got an adorable sister. After her parents parted ways, they both started their life with their respective partners. In 2013, her mother Mandy welcomed a baby girl with her second husband, Brian Teefey.
After a year, she got another sister from her father Ricardo Gomez, and his wife, Sara. And now the singer has two adorable sisters even though she grew up as an only child. Looking at their bond on social media and some red-carpet appearances, she shares an amazing bond with her sisters.
Gracie Elliot Teefey is close to Selena Gomez!
Gracia was born to her mother Mandy Teefey and father Brian Teefey in 2013. Her step-sister Selena totally adores her and they are very attached to each other. Shortly after the birth of Gracie, Selena mentioned she is obsessed with her sister and is very excited to become an older sister.
The singer also added she has the responsibility of becoming a role model to her sisters. Gracie brings out the maternal side of Selena making her very protective of her little sister.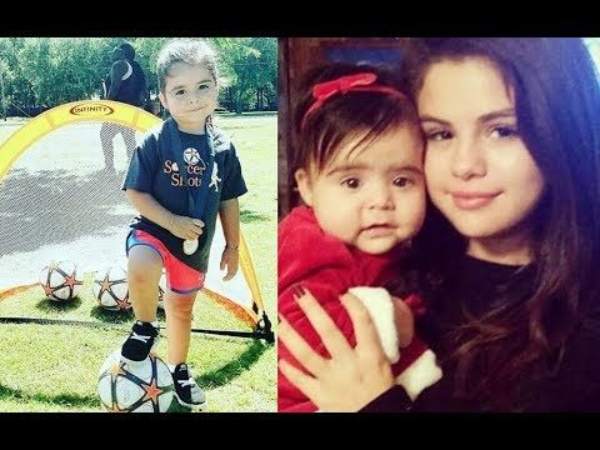 During the Frozen 2 premiere, the two sisters wore matching dresses and sequin feather capes. The singer remembered her conversation with Gracie before stepping on the red carpet of the Frozen-2 premiere. At the time, she said to Gracie:
"If you get nervous, if you get overwhelmed, just pull my hand and I'll take you off immediately."
As that was the first time for Gracie to step on a red carpet, they did not force her to do anything. Moreover, as a big sister, Selena also teaches Gracie the importance of being fearless and it is so inspiring.
Tragic moment
Before the birth of Gracie, her mother had a very unfortunate moment after losing her baby to miscarriage. In a now-deleted post, she revealed she had named the unborn child Scarlett. She also added Dec.17 will never be the same mentioning the day she had a miscarriage. The post reads: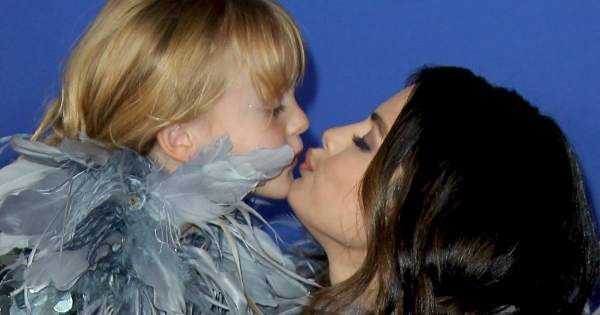 "Thank you to all the fans who honored our Scarlett yesterday. Dec. 17th will never be the same, but we decide to celebrate her by writing her letters on red balloons and releasing them….Fans, I want you to know you are family because I have a huge family and you are the only ones who remember! XO forever."
Selena learned the importance of the family from her mother. She is bonding with her sister Gracie which is clearly winning everyone's heart.
More About Selena Gomez
Selena Gomez is a singer as well as an actress. Her real name is Selena Marie Gomez and belongs to American nationality. She had acted in the films, Another Cinderella Story in 2008, Princess Protection Program in 2009, Monte Carlo in 2011, Spring Breakers in 2012, Getaway in 2013, and The Fundamentals of Caring in 2016. Furthermore, she is the most followed Instagram user in the world in 2018. See more bio…