5 Unknown facts about Tiger King's John Finlay
John Finlay is known from Tiger King which is a Netflix series about the crime journey of Joe Exotic. John is the second husband of Joe Exotic. Similarly, John considered himself to be a normal zoo employee before the show became an overnight sensation.
1) Relation with Joe Exotic:
John and Joe had a somewhat complicated relationship. Joe was in multiple relationships. When he was 19 years old, he joined the zoo in 2003. After that, he started a relationship with Joe. Their relationship of two people turned three when late Travis Maldona also worked in the zoo.
As per sources, their relationship of three turned four as there was another member named Paul.
Also read 7 unknown facts about Joe Exotic, ex-husband of Travis Maldonado!
2) Marriage:
John, Joe, and Travis got married in 2014. Their three-way ceremony was held in the zoo. It was an unofficial wedding where they danced in a dance hall across the zoo which was broadcasted on Joe's YouTube channel.
Their wedding was one of a kind as the grooms wore hot pink button-down shirts and black pants. It was a zoo-themed wedding with the involvement of monkeys of the zoo. John claimed that he was not officially married to Joe as Travis and Joe later walked down the aisle officially in 2015.
3) John Finlay made a woman pregnant:
John Finlay was not only in a relationship with Joe and Travis but he slept with a number of the women working in the park. Not just that, he made a woman pregnant then he left the zoo.
But he and Joe had a friendly relationship. He was there for Joe when Travis had passed away.
4) Missing Teeth:
Due to the use of methamphetamines John had many missing teeth. His missing teeth is clearly seen in the show. But it seems like he has fixed his teeth as he has full teeth on his photos.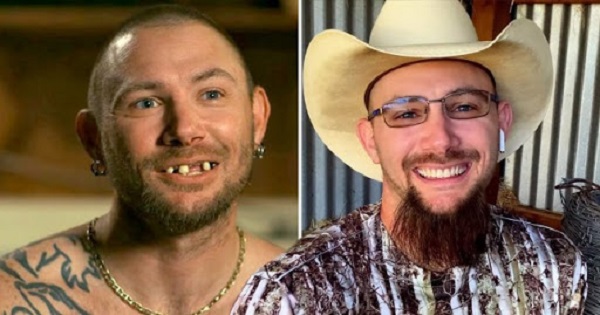 He has redone his teeth in July 2019. The producers of the show have footage of him filmed after his dental work was complete. John said that his teeth are fixed and wrote on Facebook,
"The producers of the Netflix series had video and pictures of this, but chose not to show it."
Also read Who is Erica Herman? Know all about this current girlfriend of golfer Tiger Woods!
5) John Finlay's fiance:
After moving out of the zoo, John is living in a motel. On his Facebook page, he posted photos with his fiance Stormey Sanders. They met online and are together since 2019. His fiance Stormey is an accountant and they live together in Oklahoma.
John revealed that he is becoming a better person now and his fiance has helped him with it. He said,
"I've had a better outlook on life with her. And she's given me definitely a better life since we've been together."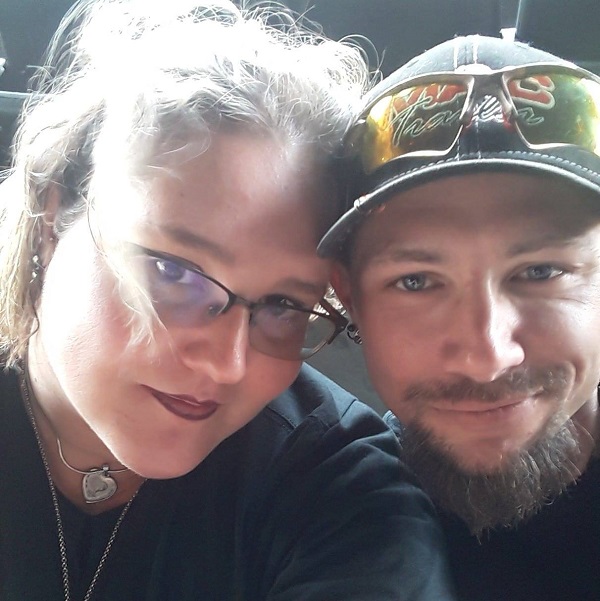 Due to the ongoing Coronavirus pandemic, their plan to get married in summer has been postponed.
Short bio on Joe Exotic
Joe Exotic is an American former owner of Oklahoma Wildlife Park and a big-cat dealer. Currently, he is serving a 22-year prison sentence after being found guilty of attempting to hire two people to kill Caroline Baskin in addition to many animal wildlife violations including killing five beautiful tigers. Read more bio…
Source: People, Men's Health, Marie Claire