Three failed marriage of late TV producer Sylvia Anderson! Know about her children, ex-husband, death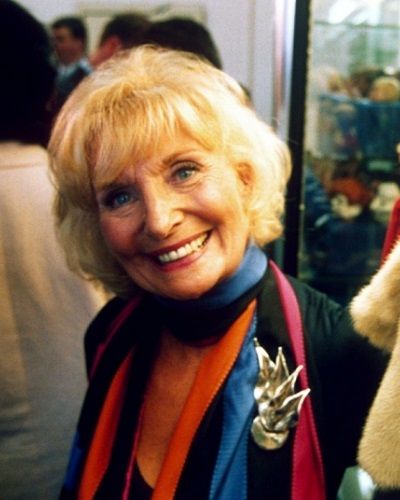 Sylvia Anderson was an English television and film producer, writer, voice actress, and costume designer.
She had worked as co-creator and co-writer on their TV series during the 1960s and early 1970s.
---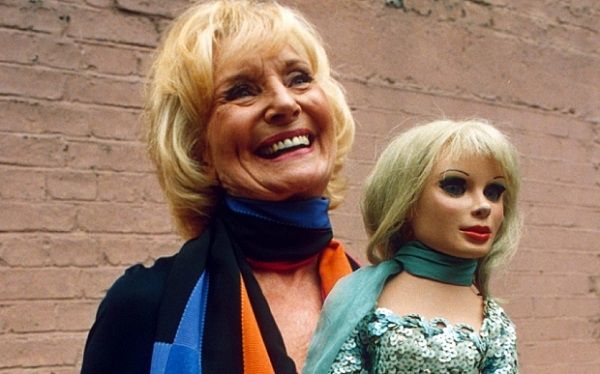 She is the recipient of 1966 the Royal Television Society Silver Medal. Likewise, she has also received a Pulcinella Award in recognition of her career in television production. She was active in charity work as well.
Sylvia Anderson's failed marriages
Sylvia Anderson has been married three times and has divorced all three times. In the year 1946, she got married to Jack Brooks. But their marriage did not last more than 4 years.
They divorced in the year 1950. They had a daughter Dee together. Her daughter is a jazz singer and has sung on a concept for a new TV series named The Last Station.
After two years of divorce with Jack, she married George A. Thamm. They married in the year 1952. However, their marriage ended after 7 years. Even though they were married for 7 years they did not have any children.
Lastly, she married Gerry Anderson. Their wedding was held in November 1960. They were making the western puppet series Four Feather Falls at the time. They had a son Gerry Anderson Jr.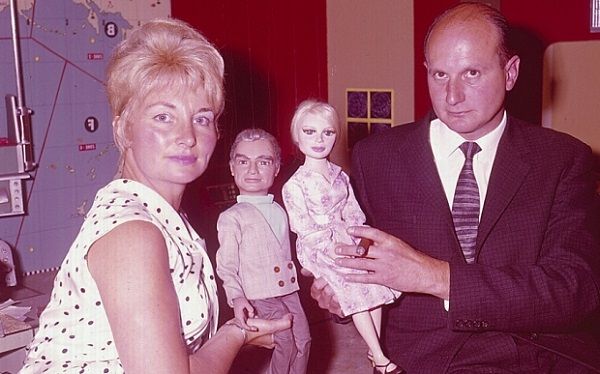 Their marriage did not last more than 21 years. They divorced in the year 1981. After that, she lived with her two children, four grandsons, and a great-grandson.
Who was Gerry Anderson?
Gerry Anderson was an English television and film producer, director, writer and occasional voice artist who expired on 26th December 2012 in Oxfordshire, England. He was diagnosed with dementia. His son Jamie announced the news and wrote,
"I'm very sad to announce the death of my father, Thunderbirds creator, Gerry Anderson. He died peacefully in his sleep at midday today (26th December 2012), having suffered with mixed dementia for the past few years. He was 83."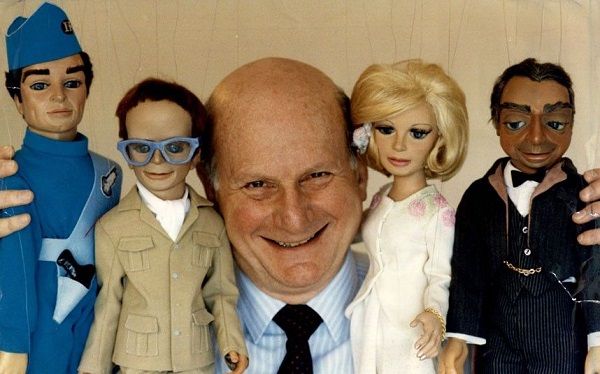 His first television production was the 1957 Roberta Leigh children's series The Adventures of Twizzle.
He had also written and produced several feature films whose box office performance was unexceptional. His TV work included in Four Feather Falls, Supercar, Joe 90, The Secret Service, Space: 1999, Space Police, Space Precinct, Firestorm and Gerry Anderson's New Captain Scarlet.
Like his ex-wife Sylvia, he was also married three times. His first marriage was with Betty Wrightman in 1952. They divorced in 1960. After that, he married Sylvia Anderson. Later he was married to Mary Louise Robins in 1981 till his death in 2012.
Also read Shawn Marie, ex-wife of the late drummer of The Beach Boys band, Dennis Wilson! Their relationship, son, marriage, divorce, and deaths!
Sylvia Anderson's death
Sylvia died at the age of 88 on 15th March 2016 at Bray, Berkshire, England. She was ill for some time before death. Her daughter said,
"Sylvia was a mother and a legend. Her intelligence was phenomenal but her creativity and tenacity unchallenged,"
Similarly, she added,
"She was a force in every way, and will be sadly missed."
Also read Update On The Death Of Kobe Bryant And Gianna Bryant From Their Death Certificate; They Were Laid To Rest On A Private Ceremony!
Source: The Guardian, BBC, IMDB