The fairy tale love story of Prince Frederik of Denmark and his Aussie wife Princess Mary!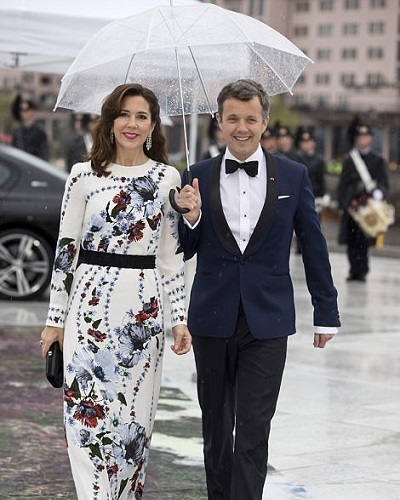 It appears like a love story picked up from the fairy tale books. But it is true! It happened in the lives of Crown Prince Frederik of Denmark and his wife from Australia Princess Mary!
The casual meeting of Prince Frederik and Mary Donaldson
Princess Mary, 47 was Mary Donaldson residing in Australia when she went and met a tarot reader. She was 28 at that time and worked as an advertising executive.
The tarot reader told her that she would soon meet a man from overseas, leave her job, move to Europe, and later become very famous.
Mary laughed at this prediction of her life since she felt that it was too far-fetched to be true! Recalling those days, Mary said:
"So I left there and thought, 'Well, yes, that was a lot of fun, but nothing more,"
But what the tarot reader predicted came true. At the 2000 Sydney Olympics, Mary and her friends were having a night out. They were at an inner-city bar called Slip Inn.
Unknown to her at the same bar was Prince Frederik with brother Prince Joachim, cousin Prince Nikolaos of Greece, and Princess Martha of Norway. These 4 met Prince Felipe of Spain. Prince Felipe knew the sister of Mary's flatmate, Andrew Miles.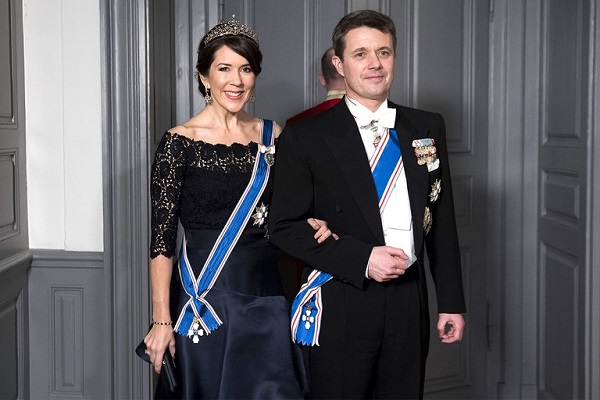 They all began talking but Mary was not aware of the royal lineage of the group until later when someone told her about it. Mary said:
"The first time we met, we shook hands. I didn't know he was the Prince of Denmark. Half an hour later someone came up to me and said 'Do you know who these people are?'"
But Frederik and Mary hit it off right from the start and talked all night. They exchanged phone numbers and used to talk on the phone and also communicate via emails. They also began meeting and soon their love blossomed.
Mary Donaldson moves to Europe
Mary then quit her job in Australia and shifted to Europe. A Danish magazine came to know about their budding relationship and made the news public. She then moved to Copenhagen and began working for Microsoft there. She also started learning the Danish language.
Also, read The love story of a hometown girl Doreen Lioy who loved and married the dreaded criminal from LA, Richard Ramirez!
Prince Frederik and Mary Donaldson-engagement and marriage
The couple got engaged in 2003 and at the same time, Mary resigned from her job and got busy with her royal duties. They wed on 15 May 2004 and it was held at the Copenhagen Cathedral. She became Her Royal Highness (in 2004) and also the Countess of Monpezat (in 2008). She gave up her Australian citizenship and acquired Danish nationality.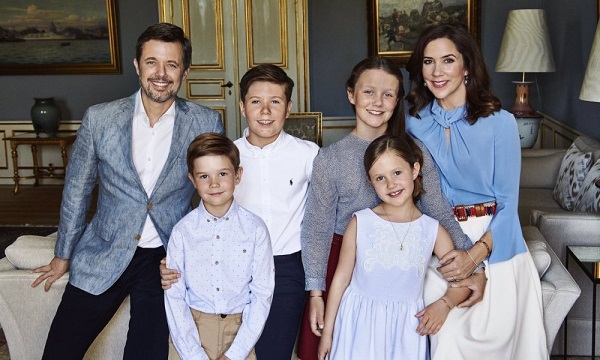 The couple has 4 children-Prince Christian born on 15 October 2005, Princess Isabella born on 21 April 2007, and twins Prince Vincent and Princess Josephine born on 8 January 2011.
Princess Mary and her previous life
Mary was born on 5 February 1972 in Tasmania. She grew up in the same modest neighborhood. It was nothing compared to the grandeur of the Amalienborg Palace which she lives now and calls warm and cozy. Her mother was Henrietta, an executive assistant, and her father was John. He worked as a professor of maths at Hobart. She was the youngest child and had three older siblings.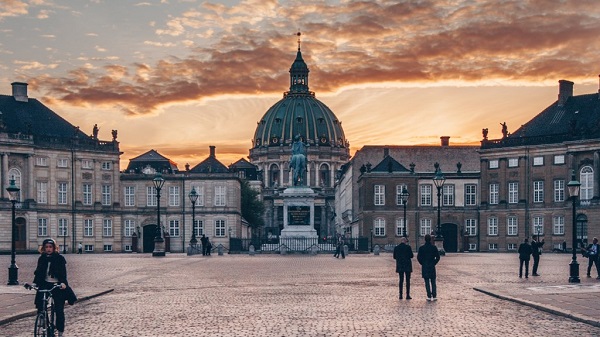 Mary studied at the Taroona High School. She was an athlete and was captain of the girls' hockey and swimming teams. She joined the University of Tasmania and obtained a Bachelor's degree in commerce and law in 1994. Mary also had an interest in acting and modeling for some time. She had appeared in the commercial for V-line.