Famed Drag racer Mike Dunn acquires new position with IHRA! Learn about his career and Lasik eye surgery for his eyes' refractive error!
Mike Dunn turns Senior Consultant for IHRA
Mike Dunn is a drag racer who has due to his great talent, skills, and hard work climbed up the rungs of success in his career. He has worked as a driver, a mechanic, a team owner, a television game analyst and executive and also served as the President of IHRA (International Hot Rod Association) from February 2016 for two years.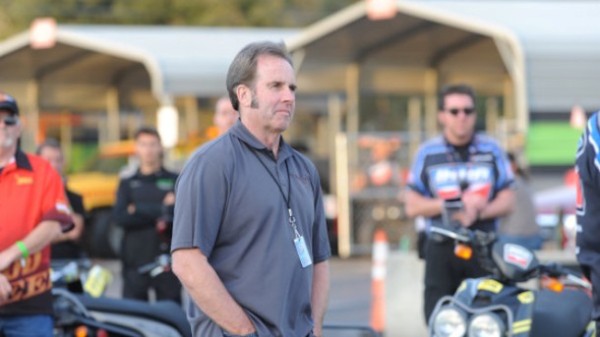 IHRA is owned by IRG Sports+ Entertainment (IRGSE) and is primarily based in West Palm Beach, Florida. IHRA has been facing some problems for the past one decade and has also decreased its staff count from 30 to 8.
Hence, it was decided that Mike Dunn would no longer serve them as President but would be with the IHRA as a Senior Consultant.
This would allow him to continue with IHRA as well as be open to pursue his other endeavors. IRGSE CEO Lou Partenza said:
"We wish him well in his pursuit of new endeavors, but we also are happy that he has agreed to remain a valuable member of the IRGSE team."
About Mike Dunn
Mike Dunn is the son of 'Big Jim' Dunn who was one of the funny car pioneers of the sport. Mike has a broad motorsport career. He had competed with his own nitro racing team for many years.
He has a long career time and has driven both nitro powered dragsters and funny cars. He had scored more than 22 wins in national events which included 12 in the funny car category and 10 in top fuel cars.
He was seen in 40 finals of the game. This is a great and wonderful statistics since not many professional players of this sport have more than 10 wins recorded.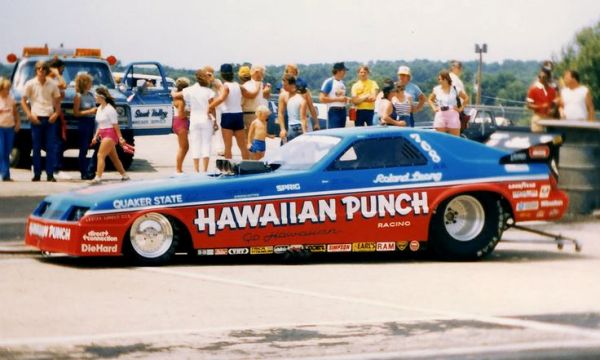 After retirement from active sports, he was a broadcaster for 14 years for ESPN and used to cover the IHRA national events. He served as a color commentator as well as an expert. He then took over as the President of IHRA and now is their Senior Consultant.
About his Lasik eye surgery
In January 2000, Mike Dunn underwent Laser Vision correction surgery for his eyes' refractive error. Mike Dunn had this problem for many years and used to employ contact lenses during his race.
Talking about it, Mike Dunn had said:
"When I'm racing, I use contacts, sometimes disposable lenses, and they don't seem right; I'm uncomfortable with them,"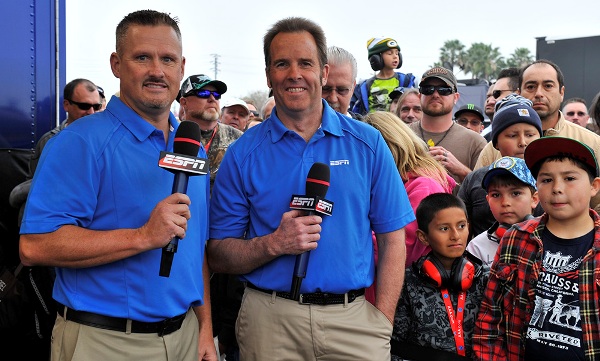 He added:
"My eyes are no different than a baseball player's"a hundredth of a second can mean a difference."
You may like to read Hilary Duff celebrates her 31st birthday in Disneyland with her boyfriend and son!
He had been contemplating this surgery for some time. In 2000, he was signed for a high-profile contract to drive the 'Yankee Top Fuel Dragster' which was owned by top fuel veteran Darrell Gwynn and drag racing newcomer George Steinbrenner, owner of the New York Yankees, the New Jersey Nets, and the New Jersey Devils.
The LASIK surgery for the correction of the refractive error of his eyes was performed on 5 January 2000, 3.00 pm at the Maloney-Lusby Vision Institute (MLVI) in Irvine.
It marked the official opening of the Institute. This is owned by Dr. Robert K. Maloney, 59 who is a Rhodes Scholar and an alumnus of Harvard and Oxford University.
He was a founder of the Jules Stein Institute at UCLA where he also served as associate professor of ophthalmology. He started the Maloney Vision Institute in Los Angeles and co-founded the Maloney-Lusby Vision Institute in Orange County.
Dr. Maloney has also performed LASIK surgery on other well-known sports personalities such as Jose Offerman (Boston Red Sox) and LeShon Johnson (New York Giants).
Also read Social media and the evil eye: How modern-day YouTubers of Middle East and Asia balance traditions and modernity?
What is LASIK surgery?
It is a type of eye surgery which is carried out by means of a LASER and is indicated for short-sightedness (myopia), long-sightedness (hypermetropia), and astigmatism.
Its full form is laser-assisted in-situ keratomileuses. In this, a laser (Excimer laser) or microkeratome is used to reshape the patient's cornea in order to improve the visual acuity.
This helps to remove the use of prescription glasses and contact lenses. Outcomes are satisfactory in 92-98% of the cases. In some, there may be complications which include dry eye, halos, overcorrection, and infections.