Family fued erupts in the Kardashian family! Kayne not in good terms with his managers, closed ones, especially his mother in law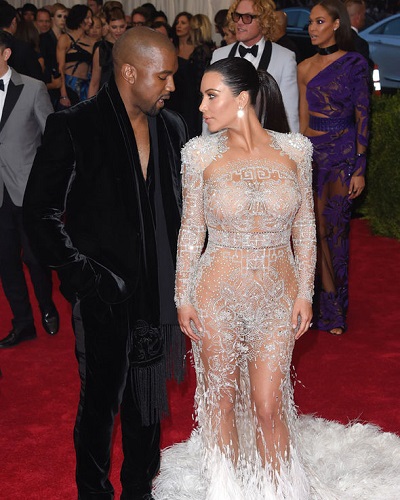 Socialite Kim Kardashian and her husband Kanye West are not on good terms in their relationship. The past week has been very exhausting for the Kardashian family.
West not on good terms with Kris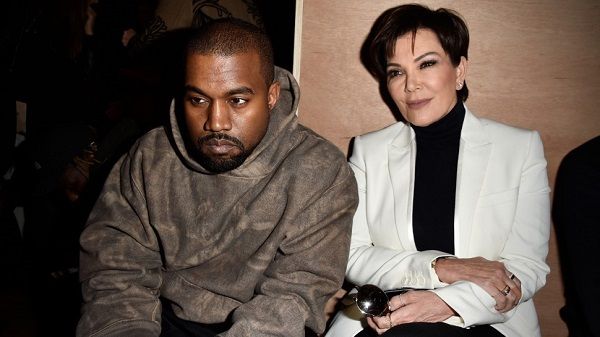 West is so furious that he is not on good terms with his managers, lawyers, and closest friends. He is having a problem with his mother-in-law, Kris Jenner and because of that, there are arguments going between them. Sources say that the Kardashian family is dominating Kanye, which he is not being able to handle emotionally.
A source said,
"He's had huge blow-ups with Kris. She sees how erratic he's acting and is most concerned about her daughter's brand. She's also trying to be a good mother-in-law, so he's having explosive issues with her too. Everyone is really, really worried."
Kanye's behavior is eccentric and erratic so Kim is trying to control him but people are trying to take charge. Kim's life is always around the cameras and public for all. But Kanye being new to this kind of life was not being able to fit into this environment. That was the struggle he was facing since he married Kim. He was physically present but mentally absent. The rapper then tweeted,
Sometimes you have to get rid of everything

— KANYE WEST (@kanyewest) April 17, 2018
To which Kim replied,
Wait…EVERYTHING?!?!?! ????????‍♀️ https://t.co/0wrL1c0shB

— Kim Kardashian West (@KimKardashian) April 18, 2018
Sources say that Kanye is a troublemaker person,
"A lot of this is just Kanye. He's always been like that. He stirs the pot."
Kim trying to control Kanye
Kim, the mother of Kanye's three children: Chicago, Saint, and North is trying to control her husband and help him to be calm but it is not working.
The sources close to them said,
"Kim is trying to control him and the situation, but he can't be controlled. She's trying her best to support him on social media and show a different side of things, but it's just not working."
Kanye again tweeted,
to be great is to be misunderstood

— KANYE WEST (@kanyewest) April 24, 2018
Everyone is very worried about him especially his wife, Kim. She is not in a good mood nowadays as well but she believes that everything will soon be fine.
She says,
"I don't even know what's going on right now, it's getting pretty hectic at home. Everyone is just getting really worried."
You may like to read Kim Kardashian wants to leave the celebrity world in ten years and become a full-fledged lawyer!
Children
Kim and Kanye shared three children: their first child: North West(daughter) born on June 15, 2013, the second baby is a son Saint West born on December 5, 2015, and the third baby is a surrogate baby, Chicago West(daughter) born on January 15, 2018. Recently, Kim has shared a rare picture of her with her husband and children.
Kim said it is very difficult to click a perfect family picture,
"I don't think you really understand how hard it is to take a good family pic. This was all we got before all three kids started crying. I think I cried too."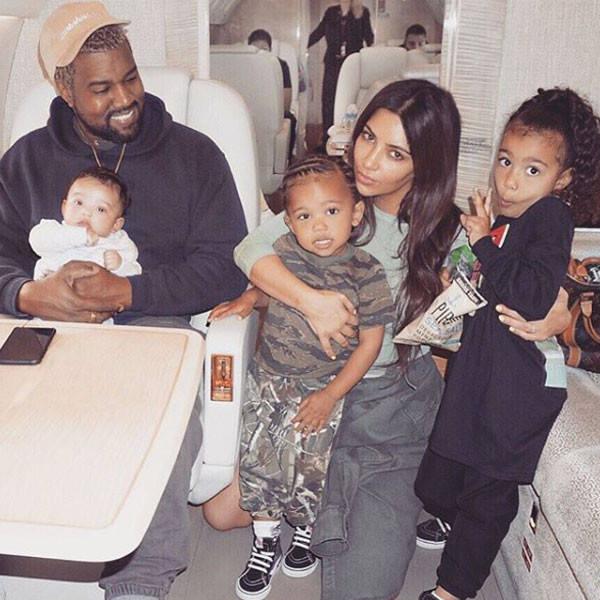 Also read Kim Kardashian, mother-of-four, feels that four children are enough for her! She finds it tough to handle more than that!
Short bio on Kim Kardashian
Kim Kardashian(West) is a reality TV personality, socialite, actress, businesswoman, and model. She along with her family are the star of the reality show Keeping Up with the Kardashian.
Kim's scandalous video with her former boyfriend Ray J made her more popular. She has had tremendous success as an entrepreneur, launching clothing lines and smartphone apps too. More Bio…
Short bio 

Kanye West
Kanye West is an American rapper, singer, songwriter, record producer, fashion designer, and entrepreneur. He is among the most acclaimed musicians of the 21st century and is one of the best-selling artists of all time. He has sold more than 32 million albums and 100 million digital downloads worldwide. More Bio…