The famous celebrity chef Guy Fieri will eat anything except liver and eggs!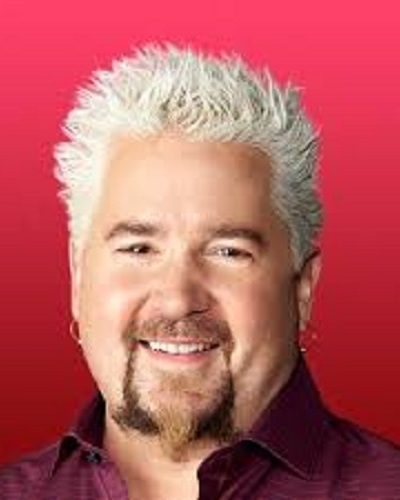 You heard it right.
Despite being a celebrity chef, Guy Fieri will not eat these two food items.
Which are these two foods that Guy will not touch?
---
Let us find out.
Guy Fieri and the two foods he avoids
The Food Network star Guy Fieri is not fond of two foods. He is famous for his show on Food Network called "Diners, Drive-Ins and Dives" which is also nicknamed Tripe D. Guy tours all over the country to discover some new and wonderful food items.
He tastes everything from classical American foods to some exotic international cuisines. But he sees to it that he does not sample these two food items. They are liver and eggs.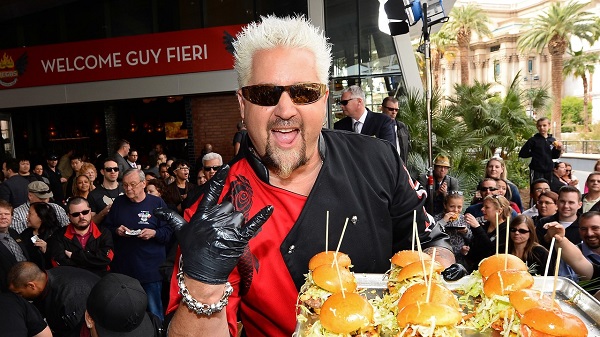 Revealing it, Chef Guy explained:
"Liver is nasty. I eat them [eggs] in dressings, but sunny-side up, over-easy or scrambled? No, thank you."
He was talking to People magazine in an interview.
Guy also disclosed the foods he takes and his daily routines, especially in the mornings. He and his team are on the road filming most of the time.
Hence he has decided on a specific morning habit to get the energy for their long and tiring work schedules.
He said:
"I usually exercise before work. Then I drink a big vegetable and fruit juice — we bring a juicer on the road. I make everybody drink it because I know the immunity, and what the body needs when everybody's on the road, and working crazy hours."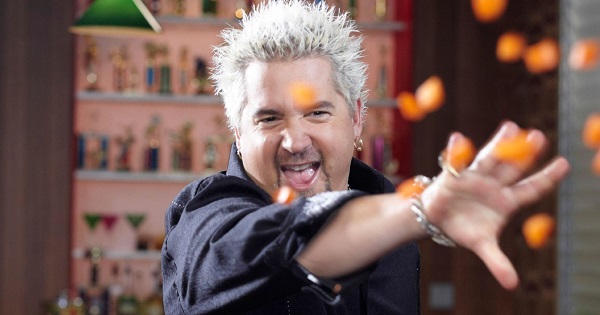 He is worried not only about his health but also about his team workers who toil with him to make the films for the show. He elaborated:
"When you do three locations in a day, two dishes per location, it can very quickly escalate. If you eat too much, and you get too much in your mouth, you overload your palate, you desensitize it. I don't wanna do that."
Guy usually drinks his green juice and pairs it with a daily Americano.
Guy Fieri and his restaurants and foods for the show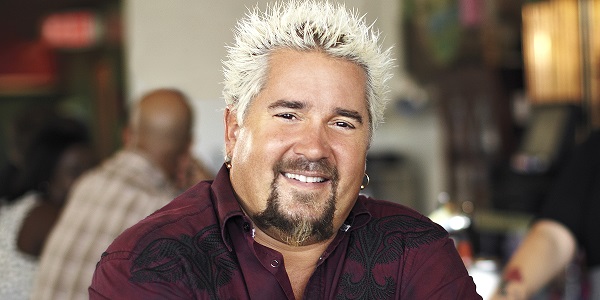 Chef Guy Fieri picks up the featured restaurants. He decides on food items to show on the program from those featured on his menu. He tries to make options that are unusual.
The executive producer of the show Triple D, Frank Matson told People:
"Guy will spot a unique ingredient or a way of preparing a dish that's different and chooses that," 
But as he said before, he sees to it that the special food he speaks about on the show has no liver or eggs in it since he will not be able to taste them.
Guy Fieri whose full name is Guy Ramsay Fieri is from Columbus Ohio. However, he grew up in Ferndale in rural Humboldt County of California.
In his high school days, he was a foreign exchange student and this took him to France. It is here that he developed a keen interest in food and cooking.
Short Bio on Guy Fieri
Guy Fieri is a restaurateur, author, game show host, and television personality who hails from America. He gained a lot of popularity and fame as the host of the popular television series the Food Network. More Bio…
Source: Fox News, Wikipedia