The famous hockey player, Eddie Olczyk was diagnosed with colon cancer!! Details on his married life, wife, family and children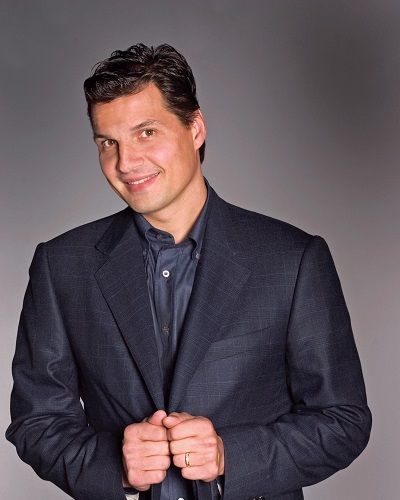 It is very shocking to know about the health condition of Eddie Olczyk, a talented player.
The news about his wellness has shocked and surprised most people.
---
As an American former professional hockey player, Olczyk was a center in the National Hockey League for almost sixteen seasons. Be with us to have detailed information about the present health condition of the player.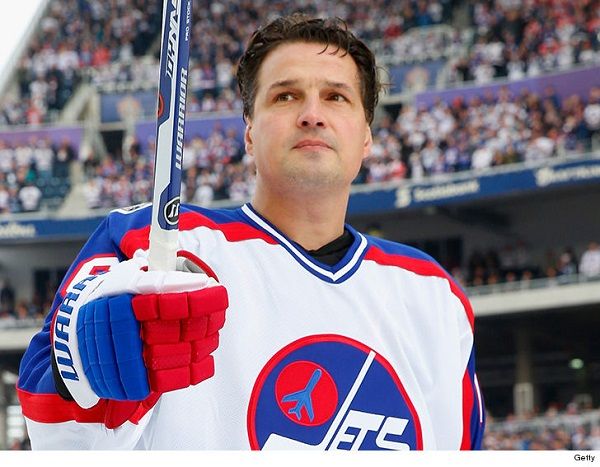 Health condition of Eddie Olczyk
During his sixteenth-year career, Eddie Olczyk had undergone surgery for removing a tumor after being diagnosed with cancer.
According to the Chicago Blackhawks' team physician, Eddie Olczyk will have to undergo further treatment over the coming weeks, including chemotherapy.
"I have been diagnosed with a form of colon cancer and am currently undergoing treatment for the disease. I have been working with outstanding health care professionals and expect to be back in the broadcast booth after I complete my treatment. Having the support and encouragement from my family, the Chicago Blackhawks organization, NBC Sports and all my friends and fans means the world to me and will give me continued strength to beat this. My family and I appreciate privacy during this time as we focus our attention on my treatments."
Eddie Olczyk had coached the Pittsburgh Penguins briefly after his playing career which had ended in the 1999-2000 season. Currently, he is an analyst for NBC.
You may also like to read Tracy McCool's husband John Cook has stage 4 colon cancer!
Eddie Olczyk's family
Eddie Olczyk is married to a beautiful woman, Diana Olczyk. The couple has four children. Among the four, two of them are currently playing hockey like their father.
One of their children, named Nick is playing for the South Shore Kings of the USPHL, and the other one Tom plays for the Penn State Nittany Lions. Olczyk's daughter, Zandra studies at the University of Alabama.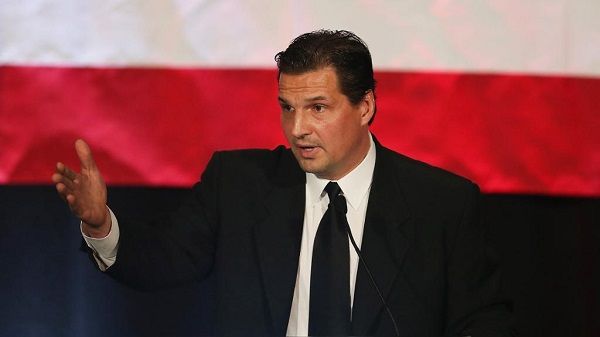 Nick had once explained about his hockey crazy family. He said:
"We have a plaque, actually, in our house right when you walk in the foyer that says, 'We interrupt this family for hockey.' I think that's a perfect slogan if you can quote our family."
The Younger brother of Eddie Olczyk's name is Rick Olczyk. Rick is a former hockey player for Brown University. He is currently an assistant general manager for the Carolina Hurricanes.
Relationship of Eddie Olczyk and Diana Olczyk
The relationship of Eddie Olczyk with his wife, Diana Olczyk is quite interesting. The couple had first met on a flight. Eddie Olczyk has a high-flying career.
He mostly used to travel for NHL games and his work as well. His work used to lead him to travel across the country. Between working as an analyst for NBC, the Chicago Blackhawks, and NHL on Versus and a few other broadcasts as well, he accumulated many frequent flier miles.
It was on a flight with Chicago Blackhawk who picked him in the 1984 NHL draft, that he met Diana. Though Eddie didn't elaborate on their love story, their relationship really seemed to work out well for this long period of time.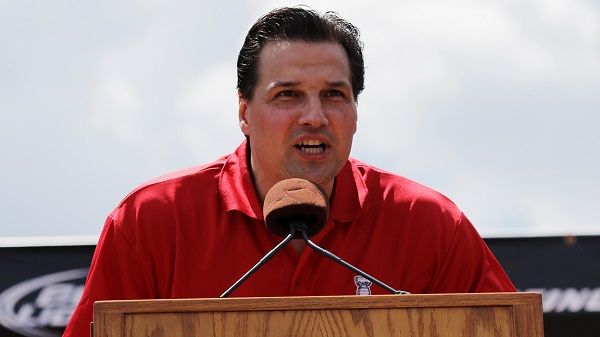 As the couple is parents to their four children, it is interesting to know that Diana is a hockey mom. She would take their sons to their hockey games and trips, carrying three bags of hockey gear, and tied their skates.
She said:
"What we've gone through transitionally, moving, new schools, finding doctors, friends, that's crazy. Having grown up in the hockey aspect of it, you just watch them all how they grow on the ice and as human beings,"
Also read Insight on married life and children of Stephanie Slemer! Know about her parents, health, net worth, biography
Short Bio on Eddie Olczyk
Eddie Olczyk is an American former professional hockey player. In addition, he is also a head coach and analyst. Currently, Olczyk is the color analyst for Chicago Blackhawks and color commentator for the National Hockey league on NBC.
Recently, he revealed the information about his health condition that he is diagnosed with colon cancer and is currently under treatment. This information is widely talked about in media and news. More bio…
Short Bio on Diana Olczyk
Diana Olczyk is the wife of Eddie Olczyk, an American former professional hockey player. And, she is most recognized as Eddie Olczyk's wife. More bio…