Fans and social media users react to make-up-free selfie of Cindy Crawford!
Cindy Crawford is a talented lady and is known for posting selfies with no make-up. The gorgeous model, 52 had uploaded on her Instagram a selfie of herself at the gym and her fans just like and adore it.
Cindy Crawford and her make-up-free selfie
Model Cindy Crawford has put up on her social media platform of Instagram a selfie in which she is seen in the gym. The best part of the selfie is that she has worn no make-up in it and can be seen in her natural self. Cindy's fans love it and have posted some good comments on it for her.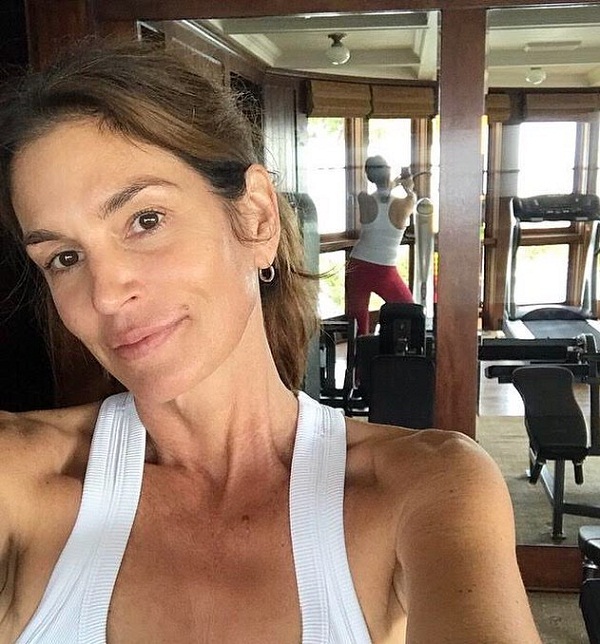 Cindy had captioned this selfie thus:
"Early bird hits the gym," 
In the post, Cindy is standing in front of a full-length mirror and her flawless complexion and her great body and figure can all be clearly seen and appreciated.
The comments of her fans and followers
On seeing the selfie, Cindy's followers were quick to react. One of them wrote:
"What a beauty,"
Another one commented:
"Always classy always keeping it real,"
Another user of Instagram wrote:
"I love this photo. The no makeup look the gym… everything just screams natural healthy woman, You inspire me."
One of her observant fans found close similarities of her daughter with her. She wrote:
"This is what Kaia will look like in the year 2055."
There were others such as beauty icon Elle Macpherson who wrote:
"Kaia face."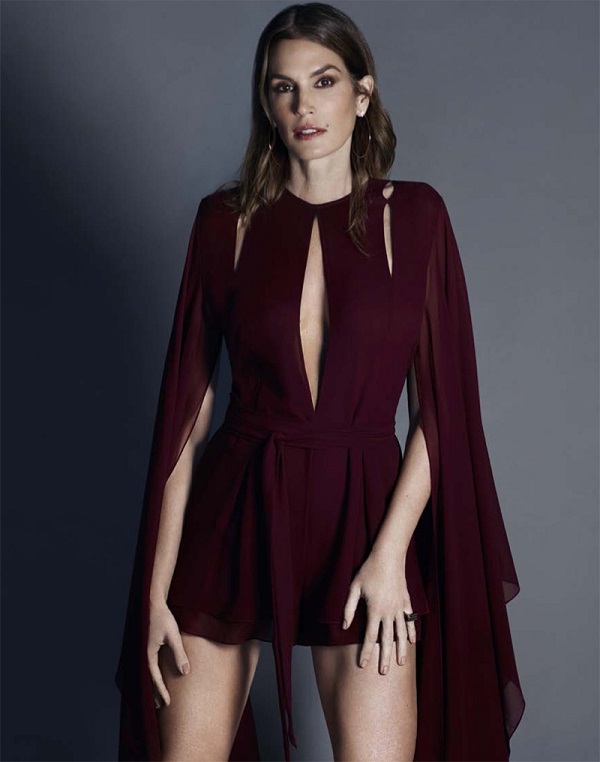 There were more celebrities who commented on Cindy's selfie. Ellen Pompeo wrote:
"That skin,"
Lori Loughlin commented:
"Flawless."
Her fellow supermodel Lily Aldridge preferred to put emojis in order to express her appreciation of Cindy's selfie. She posted some starry-eyed emojis. There was no negative comment to Cindy's selfie and this was greatly appreciated.
Cindy Crawford and her family
Cindy had commented that she loves her family over other things in her life. She is married to model Rande Gerber and the wedding date is 29 May 1998. It was a beach wedding and she has two children with him. The kids are Presley and Kaia Gerber who also have walked the ramp. Modeling runs in the family and they were all seen at the Omega in Paris. Last year, Presley and Kaia joined their mother Cindy and became the two newest ambassadors of the luxury watch brand called Omega. Mother Cindy has worked with the brand for over 20 years now.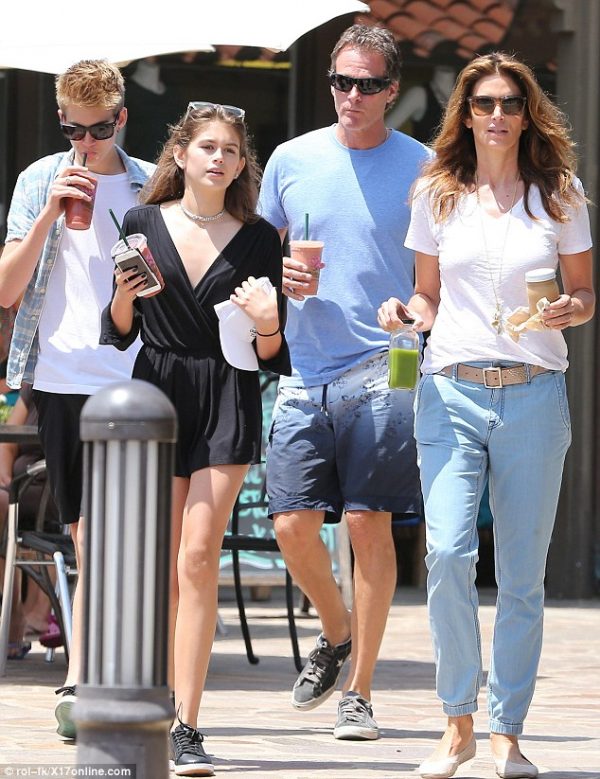 The couple celebrated their 20th wedding anniversary in May 2018. Kaia is very much following the footsteps of her mother. She is a look-alike of her mother and her parents are ever-supportive of her modeling career and venture. Cindy in the year 2017 had shared with her social media fans and supporters her throwback picture when she was 16 and she very much resembles her daughter Kaia. In October 2018, Kaia in an interview had admitted that her mother Cindy even at 52 looks hotter than Kaia. It is a great compliment from a daughter to her mother.
Short Bio on Cindy Crawford
Cindy Crawford is an American supermodel as well as an actress. She appeared in almost 500 covers which also include popular covers such as Vogue, Elle, Cosmopolitan, Harper's Bazaar, and much more.
Furthermore, she has also walked for big names such as Chanel, Versace, Dolce & Gabbana, Christian Dior, Calvin Klein, Ralph Lauren, and much more. More Bio…
Source: dailymail.co.uk, mirror.co.uk, vogue.com