Fantasia Barrino is married to Kendall Taylor and leading a Happy Life! Two other Children From different Persons!! Happy to have Good relation with the parents!!! All Details Here!
Fantasia Barrino is an American R&B singer, songwriter, and actress. She has been in the media spotlight due to her ups and downs in her relationship but currently, she is a married woman with a happy life!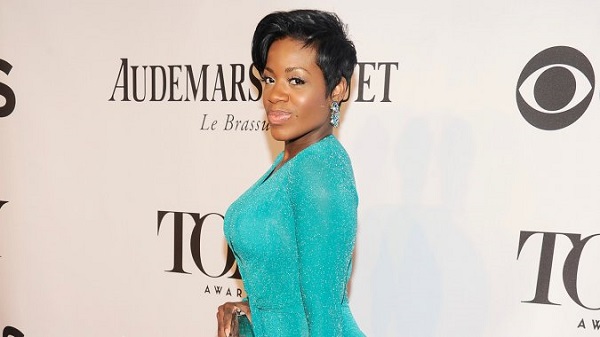 Who is Fantasia's married to?
Fantasia Barrino is married to her beau, Kendall Taylor, and the American Idol singer is now ready to share her romance legally. Fantasia, 35, took to Instagram to offer her fans glimpses into her wedding day, reported Us Weekly.
Barrino married Taylor aboard a yacht, bringing in her red, black, and white color theme to make sure that the ceremony reflected her unique personality. Both were dressed in white, with 2004 American Idol winner Fantasia choosing a wedding gown with lace sleeves.
She wrote:
"Those who really know me know that I LOVE Water… Can you see it? How Happy I am.. This Man.. God made him just for Me and me Just For Him.. This Man.. Covers and prays for me and my children EVERY morning.. This Man… Loves My Father in Heaven and his name is God.. This Man allows me to just be a woman."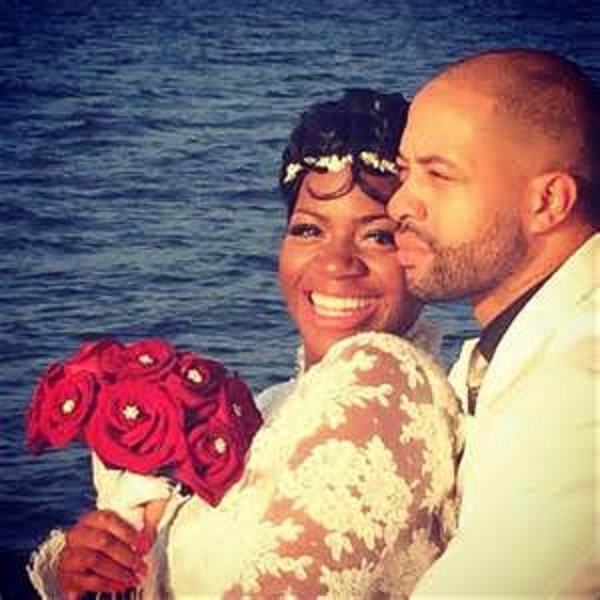 After the marriage, the newly married husband and wife headed off on a romantic honeymoon. But Fantasia did not forget to thank her makeup artist and cake creator, Loretta, her mother, and Kendall's mother.
Barrino has two children from her previous partner. Son, Dallas Xavier Barrino(2011), and daughter, Zion Quari Barrino(2001). Her new marriage with Taylor gave Barrino a new start in life. Kendall works for a North Carolina courier firm as the COO.
"No more Hurt because King Kendall will never let that happen.. I'm off to just kiss, Hug and play in some water with This Man.. Look at Him in the pic YEP!! HE COVERS ME.. Be Happy with me you guys cause I've been thru SOOOOO much. Some stuff was my wrong decisions but all I ever really wanted was this.. Real Love. This Man and this smile is real… Later you guys bye bye for a while.. God did not forget about me…."
reflected Fantasia on social media.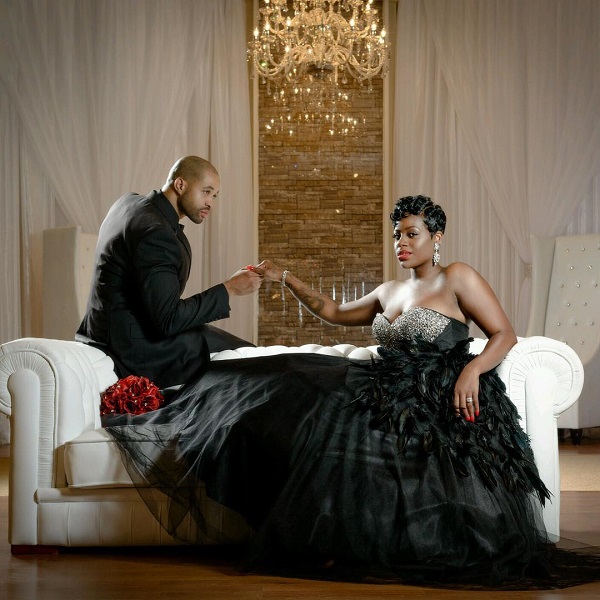 Barrino revealed that she was engaged in November 2014, and then getting married on social media as well, reported the Daily Mail.
Fantasia's Wedding
The singer has been working out to lose weight for her wedding day.
"I know @sosonya15 BOUT TO KILL me today for my Big Wedding Day on SATURDAY OMG!!! I NEVER THOUGHT THIS WOULD HAPPEN FOR ME, Im going to stay Tight and Right for him.. Mr. Taylor. You guys I'm so happy and excited…"
And Fantasia expressed her thanks to those who made her wedding day special.
"How do we thank each and everyone who made Our Day one of the most unique and memorable days we will ever share,. To those who texted, called, or prayed during this week and up until today… Know that we love you and we know that if we had more capacity you would have been there, but you were still there in spirit… Now… We are The Taylor's…. Here we come!"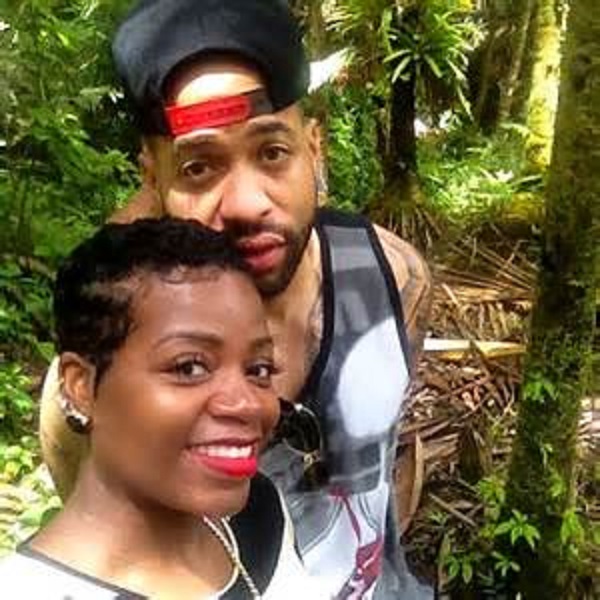 Fantasia relation with her Son Dallas Xavier's father
Fantasia Barrino has thanked God for her relationship with her son Dallas Xavier's father Antwaun Cook and his wife after having years of media scrutiny and issues that unfolded publicly.
Barrino, the 35-year-old singer, had made media headlines when she reportedly got into a relationship with Antwuan Cook while he was still legally married. The couple met tough resistance during their public courtship, including legal action from Cook's estranged wife Paula.
Barrino was sued by Paula but now, it seems the singer is in a good place with Cook and his wife.
She uploaded an Instagram image of her soon-to-be 7-year-old son Dallas with siblings from his father's marriage in a post that seemed to be a form of reflection and thanking God.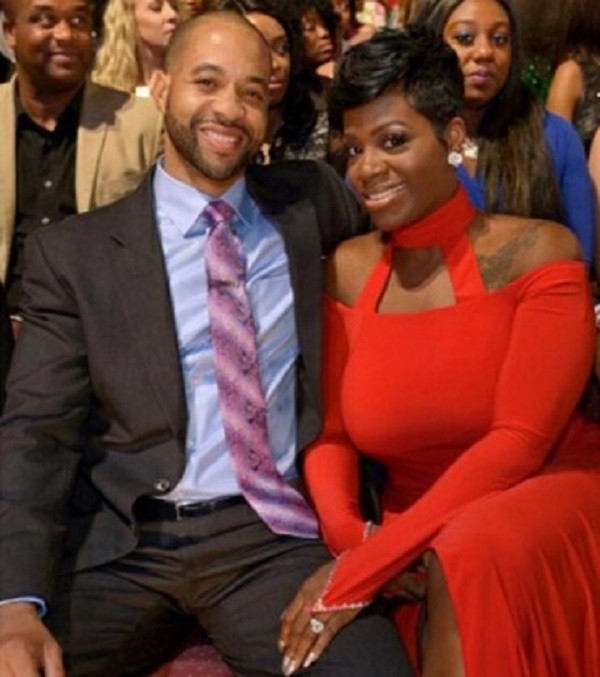 "Dallas and His Brothers… He Loves Spending time with them… I Thank God For The Growth and The Great Relationship I have with His Stepmom and Dad… Growth and change…"
You may like to read Blackbear's identity as rookie rock-leaning singer and songwriter took a turn to a rapper and more R&B-oriented singer!
The singer had earlier flatly refused many rumors related to her and Cook. She said:
"You only heard what you heard, you only got what you got. But you never got to see that real love and that relationship, that friendship that we had, They kept running with this whole knowledge thing, and she stole somebody from some woman…Well, if everybody really looks at it and goes and does their research, I won that case. So obviously, if I won that case, it never was what they said it was."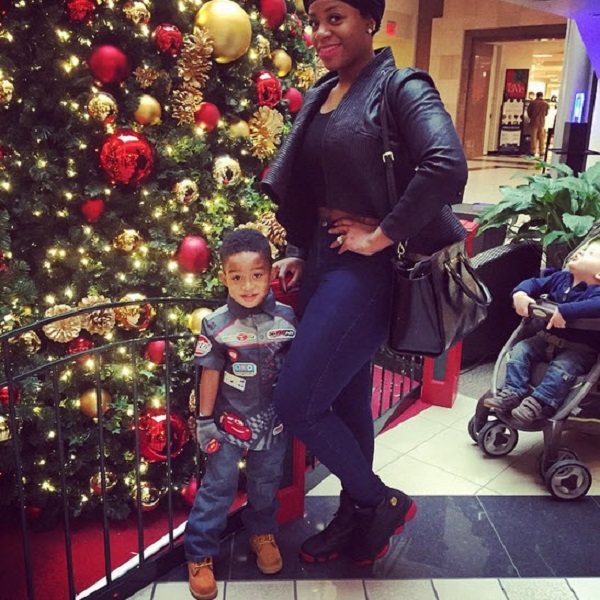 Content life
Now, she is happy to be married to the Chief Operating Officer of Metro Transportation, LLC., Kendall Taylor who she has been thanking God for.
"I think about all the things he has told me and I'm Like Man!!! Nothing but God….You Can't tell me God won't take something Out of Nothing and Turn it into SOMETHING I Love This Man And He is Crazy about me."
Also read Ten Exciting facts related to WrestleMania! Click and find them here!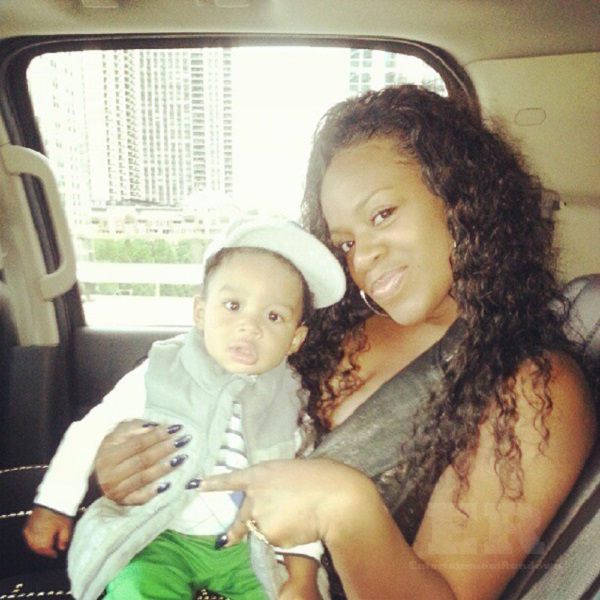 Reminder to Fantasia by Aretha Franklin
In the year 2007, when Fantasia Barrino met Aretha Franklin at the Kodak Theater in Los Angeles, they had a quick chat. She is a very big fan of Aretha and would listen to her during her early career, in fact, she said,
"I was stupid nervous because I was the little girl that was listening to Aretha. My first cassette was Aretha Franklin."
After Fantasia came to fame, she got the chance to meet Aretha where she told her that,
"You're good, but always know, I'm the head chick."
Short Bio on Fantasia Barrino:
Fantasia Barrino is an American R&B singer, songwriter, and actress. She rose to fame as the winner of the third season of the reality television series American Idol in 2004. Following her victory, she released her debut single, "I Believe," which debuted at number one on the Billboard Hot 100. Subsequently, she released her debut album, Free Yourself, which went on to be certified Platinum by the RIAA and garnered Taylor three Grammy nominations in 2006. More bio…