Farrah Abraham: her culture-appropriating attire, her strained relations with her mother and her on-off boyfriend: Read it here!
Bollywood-inspired outfit at MTV Movie and TV awards
American reality TV personality, adult film actress, singer, author and entrepreneur Farrah Abraham was seen at the recent MTV Movie and TV awards function wearing a three-piece mirror-studded pink outfit complete with a 'bindi' and jewelry on her forehead. It seemed to be directly picked up from Bollywood. She received a lot of criticism for this cultural appropriation.
One of her critics said:
"Imagine wearing something that's apart of someone else's culture just for attention. She looks so bad and desperate."
However, Farrah Abraham seems to care less about this backlash. She feels that her outfit makes her feel freaking amazing. It is her opinion that 'Bollywood is sexy'. She said that she is not worried about the haters and is happy to get culture on the red carpet.
She said:
 "I think it will inspire others to embrace new cultures and have good experiences,"
Totally ignoring all the hate messages on the internet, Farrah Abraham continues to post pictures of her with other celebrities on the red carpet on her social media.
The mother-daughter enemy pair
Farrah Abraham was born to Michael Abraham and Debra Danielson. She is believed to have been physically abused by her parents in her childhood.
She was subjected to cuts, bruises, welts, and had swellings and scars due to it. Her parents divorced in 2010. But she continues to have strained relations with her mother Debra.
The mother-daughter duo attends therapy sessions on 'Marriage Boot Camp' show. The initial sessions were quite stormy with bilateral accusations or walk-outs. When asked about the progress, Farrah Abraham recently said:
"I think each individual's family's therapy has helped them get to where they need to go to all be happy and more healthy,"
As regards her relation with her mother Debra, Farrah Abraham said:
"I believe our relationship has gotten better. I feel personally happier and better for my daughter so that really matters to me."
Farrah Abraham has been a teen mom. She delivered a daughter named Sophia when she was 17 years old. The father of Sophia was Farrah's boyfriend of 2 years Derek Underwood who died in a car accident on 29th December 2008. Sophia was born on 23rd February 2009.
Farrah Abraham disclosed that she has an open and honest talk with her daughter Sophia. Farrah explained:
"My daughter and I have already had conversations regards to that and also many things with TV, new shows that I'm on, even about Marriage Boot Camp. I kind of treat everything the same with learning experiences that can hopefully help her in her future choices and people who she puts herself around and her choices that she can make differently."
Farrah's mother Debra has a boyfriend and plans to get engaged to him soon. But she is afraid to tell about it to Farrah since she feels that it might hurt her.
Debra Danielson states:
"I feel like I'd be hurting her to tell her about a possible engagement with my boyfriend because it might make her feel upset or abandoned-so I'm not going to tell her."
Farrah is visibly upset about her mom's behavior. She says:
"To me it's just, like, manipulation … but it's not, though."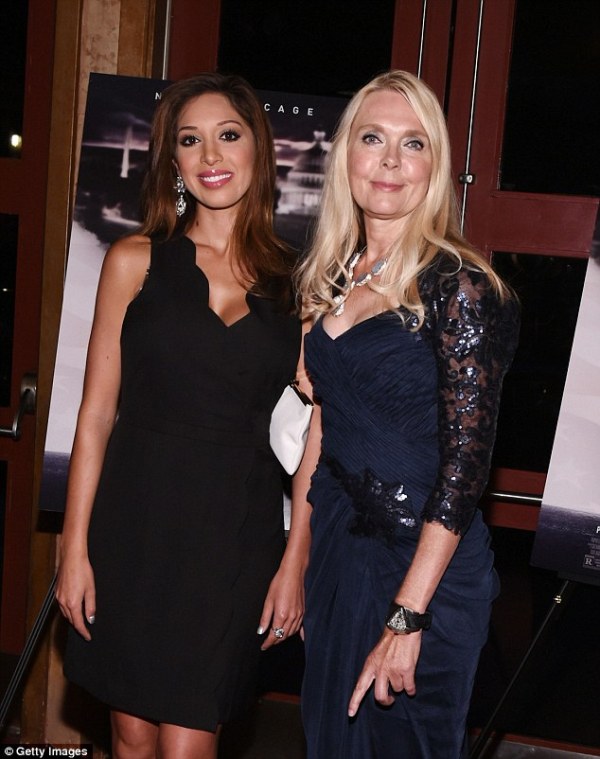 Her 'sometimes' boyfriend
Farah Abraham has been dating a real estate broker and businessman Simon Saran for many years. But their relationship has not made much headway and tends to be the on-again and off-again type.
Though both share an interest in property and interior designing, they do not seem to have similar thinking. It is this difference that drifts them apart. There are reports of frequent fights between the two leading to their periodic break-ups.
It is also been said that Simon Saran got close to Farrah Abraham only to gain fame. He has been successful in this ulterior motive since he is now making more appearances on reality shows on television.
Farrah's mother Debra also does not approve of her daughter's relationship with Simon Saran. She claims that he is a mirror image of Farrah's father Michael Abraham.
Farrah had also admitted to having purchased a 14 karat diamond engagement ring for which Simon Saran never paid nor did he propose to her. The latest on this front is that Farrah and Simon have broken-up and Farrah tries to keep Simon away from her daughter Sophia.
She says:
"I kind of separate them.I just keep it cordial cause I don't really want him around my daughter anymore,"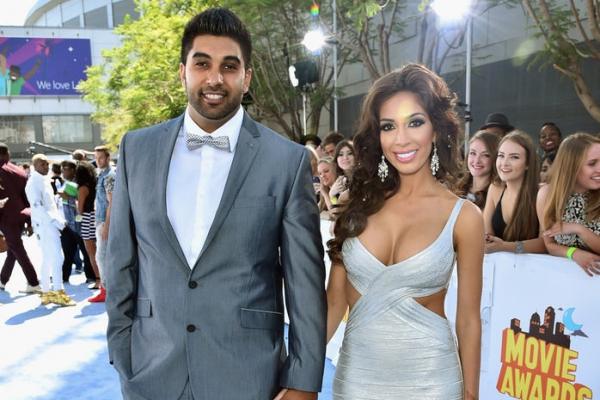 After the break-up, Farrah wrote:
"Status is single — and I'm super happy to be Farrah,"
Simon Saran defends saying that he is not the type of person that he is been projected to be. He too has taken the split well. Referring to Farrah Abraham, Simon said:
"I'm excited for her. If she can find someone that can be in the same room as her, that's a huge accomplishment."
 Short bio on Farrah Abraham
Farrah Abraham is an American reality star, model, and former porn actress, best known as the break-out star of the MTV reality series '16 and Pregnant' from its first season. More bio…