Farrah Abraham takes her fans to a tour inside her medicine cabinet!
American TV personality Farrah Abraham of Teen Mom fame is a bold and courageous lady. She is never shy of revealing details of her life to her fans. Lately, she decided to take her fans to a tour of her medicine cabinet. Read on to know what are the items in her medicine cabinet.
Farrah Abraham and her anti-aging pills
The reality TV star is particularly worried about aging skin. Hence, she regularly takes phytoceramides to slow this natural process. She said in her YouTube video that the drug helps her to keep her skin healthy and young. They decrease wrinkles and lines of her skin. Farrah said:
"I am so addicted to this stuff. I feel better when I'm on it. Have phytoceramides. You will feel better and your face will look better."
She credits the medicine for her great skin. She continued in the video:
"Before I had my daughter, everyone's like, 'If you ever had a baby, your baby's gonna have amazing skin. Kid you not, because I took my vitamins… my daughter looks amazing and I have still amazing skin."
The antifungals and vitamins
Farrah also keeps antifungals in her medicine cupboard as an essential medicine. She said:
"If you guys ever have outbreaks of bacteria, fungus, or anything from your travels to your personal body, cancer, anything like that, swelling, or your body is rejecting something because of swelling, check out terbinafine. I had some scary foot breakout and I was in Singapore. This killed it; zapped it gone."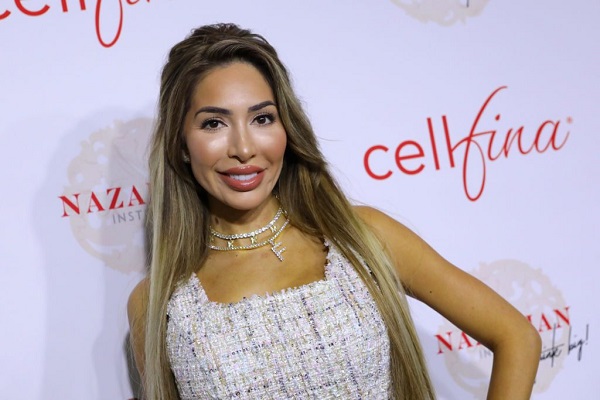 Besides, Farrah continues to take the vitamin pills she was on during her prenatal period. She revealed:
"For great, amazing skin and hair, there is nothing better than an essential prenatal vitamin. And I know I got this tip from obviously being a teen that was pregnant, but I had the best hair of my life with this." 
She also takes a daily dose of women's vitamin by Swisse to keep up her energy levels.
Other medicines in Farrah's medicine cupboard
Additionally, Farrah takes triple strength apple cider vinegar supplements (600 mg). She said:
"I know a lot of us this use this on topical. Have you ever thought of using it in your body? I love that. That totally just makes my body feel right; right and nice."
Farrah also uses 'sarecycline' for the prevention of acne. However, Farrah cautioned:
"I had this referred to me, and no joke, I have not had a big blowup on my face since. But I also am taking my spironolactone. But I just always say the one a day of this, you do need to watch it with alcohol intake on this and you cannot drive sometimes with this, so that's why it's a very rare situation."
She also uses Good Morning by Hyland's to keep her alert during meetings.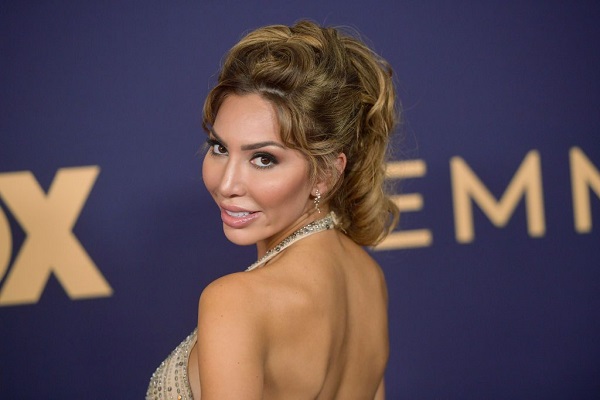 Elaborating on it, she said:
"Sometimes when I cannot get up, some Good Morning tablets for sleepless nights. I can't tell you how much I love to get sleep, but then there's these full moons and everything messing me up. There's something about this; it really does help me get through my meetings throughout the day."
She concluded by clearing that she is revealing these not for product endorsements but to help her fans lead a better life. She said:
"I'm not giving free anything, but when it comes to changing somebody's life and helping somebody have good energy, skin, balance, beauty, and it's going to help you be successful, your girl boss is here," 
Short Bio on Farrah Abraham
Farrah Abraham is an American reality star, model, and former porn actress, best known as the break-out star of the MTV reality series '16 and Pregnant' from its first season. More Bio…
Source: Cheat Sheet