Fashion faux-pas! Melania Trump wears a Zara jacket with "I Really Don't Care, Do U?" written on back on her visit to the migrant children detention camp!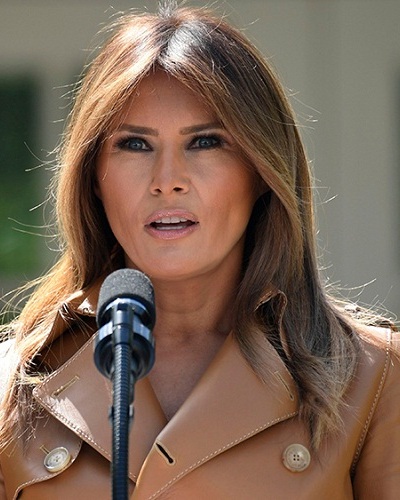 This Thursday, Donald Trump's gorgeous wife Melania Trump paid a visit to the detention camp at the Mexican border.
She met the staff at this detention center where children of illegally migrated parents were kept.
---
Their parents were arrested by the border forces on the orders of the government and put behind bars.  This might be taken as a good gesture on her part but it was all ruined by the wording on the jacket she wore for the occasion.
Read on for the full story!
The fashion faux-pas
Melania Trump visited the camp for migrant children. Her visit to the camp came after Donald Trump signed an order to end the separation of families at the border after he was heavily criticized for his previous order to segregate children from their illegal parents, and pressurized to change it.
But what Melania wore nullified her action. As she was seen climbing onto the plane at the Andrews Air Force Base in Maryland, Melania was noticed wearing a greenish army-style jacket which seemed to be a Zara jacket.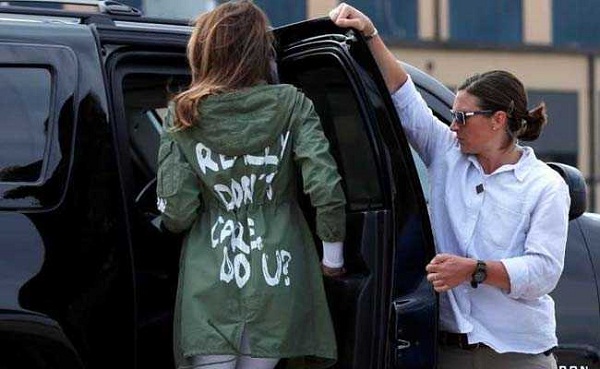 The words on the back of the jacket caught the watchful eye of the reporters and they read:
"I Really Don't Care, Do U?"
Melania had changed her jacket before she arrived in McAllen, Texas but the damage was done. She thanked the staff at the Upbring New Hope Children's Center in McAllen for their compassion and kindness during this difficult hour.
She said:
"We all know … they are here without their families. And I want to thank you for your hard work, your compassion and your kindness you're giving them in these difficult times,"
The backlash
The former senior Democratic National Committee adviser, Zac Petkanas tweeted:
"This is not a joke … I am speechless,"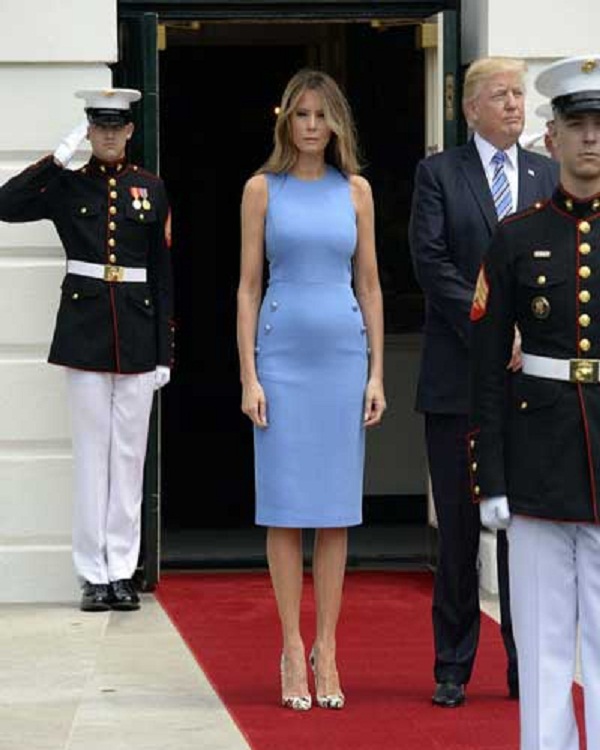 MSNBC host Chris Hayes said:
"Wait, wait, wait. I just got wifi to work on my flight. This Melania jacket thing cannot be real. Can't. I'm choosing not to believe it."
Other celebrities and beyond all disapproved of this type of wardrobe mistake and some even felt that it was an intentional move on the part of Melania to insult the migrant population.
Donald Trump comes to his wife's rescue
Realizing that the jacket had created a furor, her representative Stephanie Grisham put up a statement that said:
"It's a jacket. There was no hidden message. After today's important visit to Texas, I hope this isn't what the media is going to choose to focus on."
She tweeted later on:
"Today's visit w the children in Texas impacted @flotus greatly. If media would spend their time & energy on her actions & efforts to help kids — rather than speculate & focus on her wardrobe — we could get so much accomplished on behalf of children. #SheCares #ItsJustAJacket."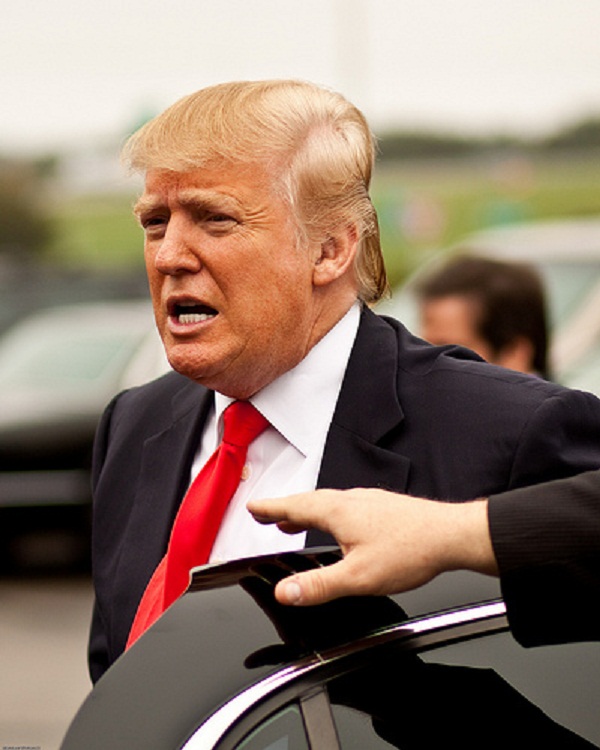 She added and told CNN:
"Mrs. Trump hates to see children separated from their families and hopes both sides of the aisle can finally come together to achieve successful immigration reform. She believes we need to be a country that follows all laws, but also a country that governs with heart."
Donald Trump jumped in for his wife's rescue and tweeted:
"'I REALLY DON'T CARE, DO U?' written on the back of Melania's jacket, refers to the Fake News Media,"
He continued:
"Melania has learned how dishonest they are, and she truly no longer cares!"
Short Bio on Melania Trump
Melania Trump is a former model who appeared on the cover of Vogue and several other big magazines in the 2000s. She is also a timepiece and jewelry designer. Trump is best known as the wife of US President Donald Trump. She became the First Lady of the United States when her husband Donald Trump took office in 2017. More Bio…