Fashionable, funny, and scary face masks in Indonesia, Malaysia, and the Philippines!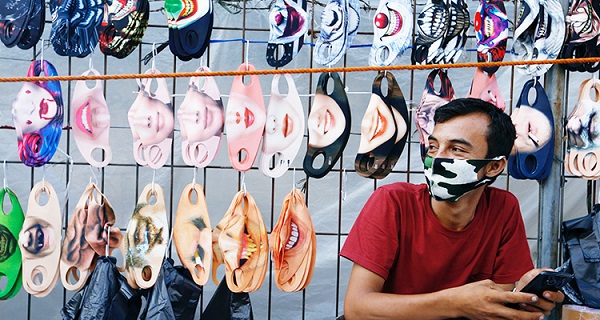 COVID-19 is a serious health issue. Face masks have been made mandatory during this pandemic. Everywhere worldwide people are donning this new accessory which has become a health wear essentials. But now manufacturers are adding some style and humor to these otherwise boring mouth-covering accessory. In Indonesia and Malaysia, several bold and funny ideas have become part of face masks. Read on to find out more details on it!
Face masks and the style and humor
Worldwide, people are now forced to wear face masks to protect themselves and others from coronavirus infection. Many feel uncomfortable in it and over time, it does tend to get a bit boring. It is boring to wear as well as to watch others putting it on their face. But it is an essential and a protective gear.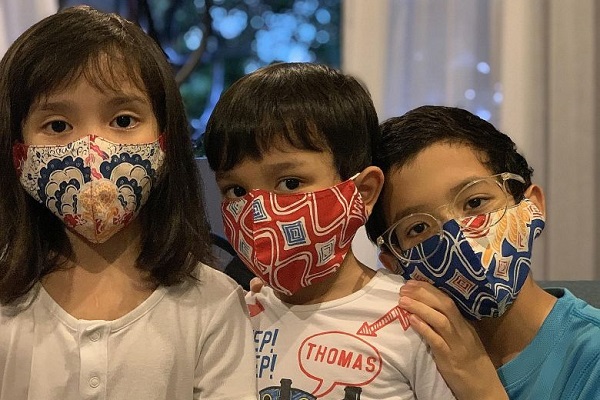 Manufacturers are now trying to make it a fun and fashion to wear face masks. In Indonesia and Malaysia, a large variety of styles and designs of face masks have made their appearance in the markets. People are now sort of enjoying to purchase and wear them with style and fun!!!
The various types of masks in Indonesia and Malaysia
A huge variety of designs and patterns in face masks exist in Indonesian and Malaysian markets. From scary to Batik prints, from one's own face design to some funny ones, face masks are available in wide types.
A Jakarta print shop owner revealed that he has now started making face masks with people's own faces printed on a reusable neoprene material.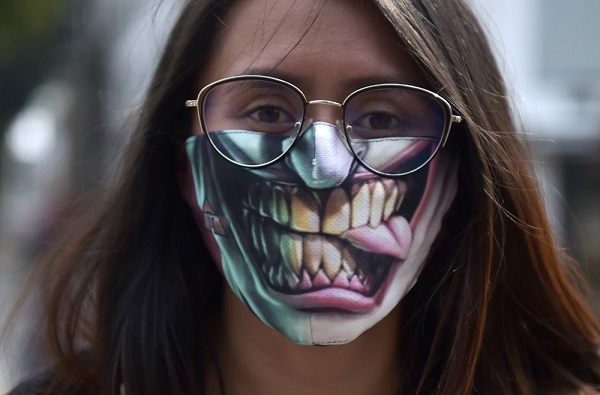 Many businessmen such as Heni Kusmijati turned to wearing face masks when their own routine businesses suffered a setback due to coronavirus outbreak. Further, Heni revealed that he converted the health essential to a fashion statement. This helped him to remain afloat in the new business.
More about the fashion and amusing face gears
Customers are so happy with the new designs that many are now placing orders online. The masks which are unique take around 30 minutes to make and each cost approximately $ 3.50. The demand is more and surging. This helps the sales and the manufacturer can recover the loss from previous business.
Rene Abelardo from Philippines started making scary masks using faces of monsters and zombies. He used to work as a special effccts artist and suffered due to halt of work in the entertainment industry. In Malaysia, it is the Batik design masks that are gaining more popularity. Hafiz Drahman is a textile designer and used this opportunity of rising demand for face masks to venture into this business.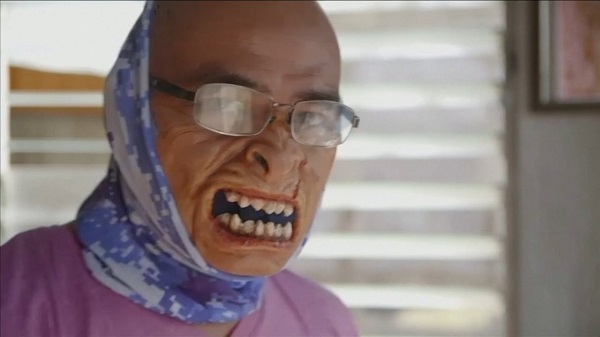 There are a hoard of design and style options in face mask making industry. People tend to like some unique and strange masks which are protective as well as fashionable and humorous. Until the time that face mask wearing is eased, these small businesses can flourish and make good their economic loss due to the lockdown!
Click to read more on Face masks are a hindrance to effective communication and understanding? What are the options for proper communication?