"I am fat" says Aidy Bryant! And 'Yes' she does not want to undergo weight-loss surgery!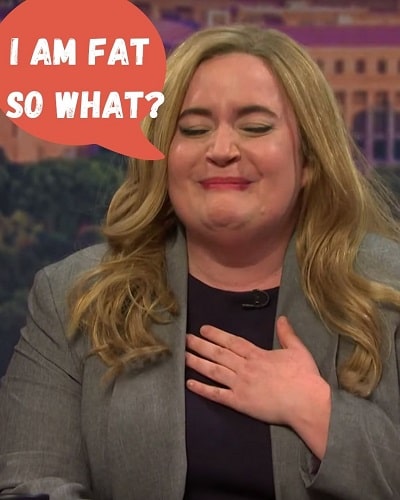 Aidy Bryant does not feel 'fat' as a bad word.
She was told by a doctor to get weight loss surgery done.
Aidy is happily married to longtime boyfriend Conner O'Malley.
---
Aidy Bryant is not bothered by her weight! She has no issue calling herself fat and ended the assumption that being fat does not mean someone has given up on themselves. Recently, she had a chat with Washington Post where she cleared things up on how people think about being fat.
Bryant said,
"It is a descriptor and, like, I am fat. To me, it's like taking the power out of it. It doesn't have to be so loaded. It's just true, and sitting with that, it makes it easier for me. It just feels a little less frightening."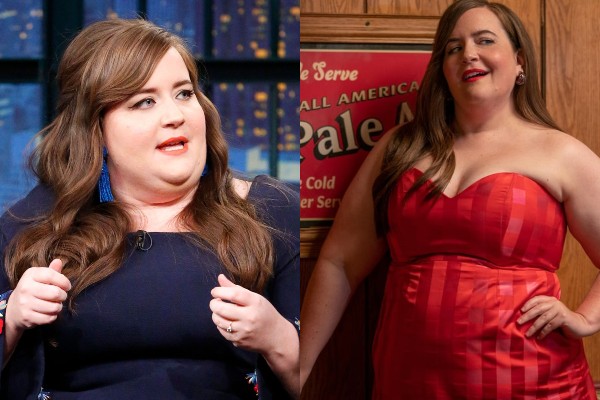 Also, she shared how people assume she wants to undergo surgery as her doctor suggested her surgery. There were assumptions made when she was at the doctor's office that she has given up on herself and is someone who eats well and exercises all the time but nothing worked.
But it is not the case always and she does not want to undergo any surgery. Lastly, taking inspiration from her doctor's appointment she included a scene in the third season of the show Shrill where a physician recommends her to undergo gastric bypass surgery to lose weight.
Also read Announcement of engagement of Aidy Bryant and her longtime boyfriend Conner O'Malley; Couple engaged after the long relationship, thought proposal was joke for the first time
More on her thoughts
Aidy  Brynatsaid,
"I can think of about a million examples, and I won't name names, where sex between a plus-sized woman and a man is represented by her jumping on him and then he falls over. That's a classic. And there's something so demeaning and devastating about that to me. It feels like trying to joke it away rather than sincerely finding an actual funny"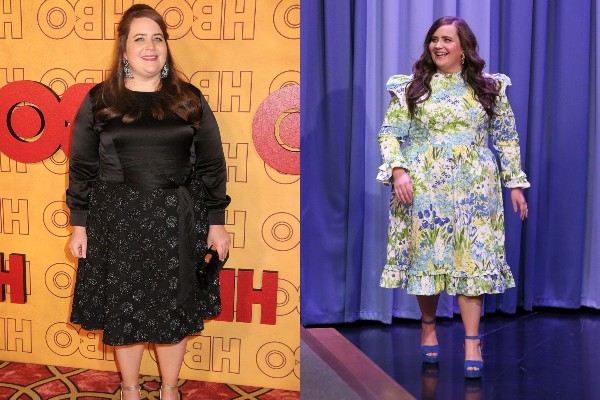 Her show was about trying to change the stereotype of people about plus-sized people. Likewise, Aidy shared how she has not met her parents and grandmother in a year due to Covid.
Who is Aidy Bryant married to?
Aidy Bryant changed the 10 years of relationship with Conner O'Malley to marriage On 28th April 2018. Conner is a TV writer and their wedding took place at a hotel in Brooklyn with brick walls, black-and-white tile floor, and bistro light overhead. Punk florals were spread across the brick walls and the blooms matched those in the bouquet carried by the bride.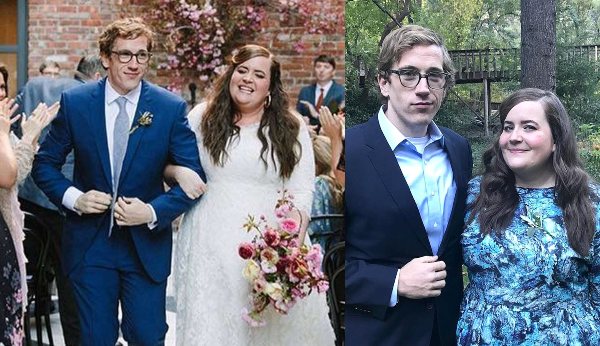 Similarly, she stunned everyone with her lace dress which had three-quarter-length sleeves and a hemline that went just past her knees. She could flaunt her plum satin shoes with the dress designs and her wavy hair was tied in with a boho-chic accessory. Her handsome husband wore a deep blue suit. At last, it was a magical day for the love birds.
Also read When is the wedding of Paulina Gretzky and Dustin Johnson? Paulina will wear Vera Wang's wedding gown!
Short bio on Aidy Bryant
Aidy Bryant is an American actress and comedian. Furthermore, she is well-known as a cast member on the American late-night live television sketch comedy and variety show, Saturday Night Live. Read more bio…