A doting father! American actor Matt Damon inks himself in honor of his four adorable daughters!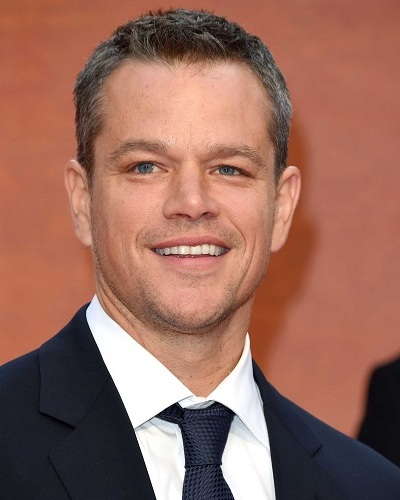 Matt Damon is an American talented and handsome actor. But more than that, Matt is a doting father. He has four daughters. And to honor them and show his love for them, Matt got tattoos on his body of their names.
Matt Damon and his new tattoos for his daughters
Actor Matt has to go out of town often for his acting schedule. But now, wherever he goes, he will still have his four daughters and wife close to him in the form of tattoos.
Yes, Matt had got the names of his four gorgeous daughters inked on his biceps. His daughters are Alexia, 20, Isabella, 13, Gia, 10, and Stella, 8.
Matt is a doting father and loves his daughters dearly. He approached celebrity tattoo artist Daniel Stone also popularly called Winter Stone to get the names of his daughters inked on his biceps.
The artist put down the names permanently on the actor's body in a delicate script in order of the age of the daughters.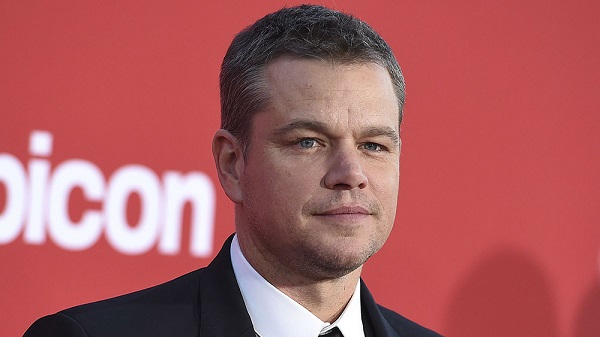 Matt already had the name of his wife tattooed as Lucy on his arm. His wife's name is Luciana Barroso and Matt lovingly calls her Lucy.
Daniel Stone and his Instagram post
Daniel is an in-demand celebrity tattoo artist. He has previously inked the likes of Lady Gaga, Chrissy Teigen, John Legend, Joe Jonas, and Sophie Turner.
Matt's name is now added to his clientele list. Daniel felt honored to ink Matt and put this on his Instagram. He uploaded a picture of the completed tattoo of Matt on his very own Instagram and captioned the image:
"FOR HIS KIDS. Honor tattooing one of my favorite actors!"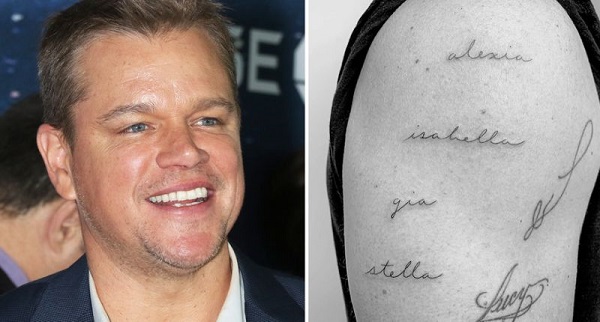 Matt Damon and his subtle tattoos
All the five tattoos of Matt for his daughters and wife are in subtle scripts. It is unlike the large black tattoo that his co-star Ben Affleck had on his back. Ben gathered a lot of criticism for it and ultimately said that it was fake. He had said:
"It's fake for a movie."
But it is still there and haunts him in the form of headlines intermittently. It is of a Pheonix rising from the ashes and his ex-wife Jennifer Garner had also joked about it. She had said:
"You know what we would say in my hometown about that? Bless his heart."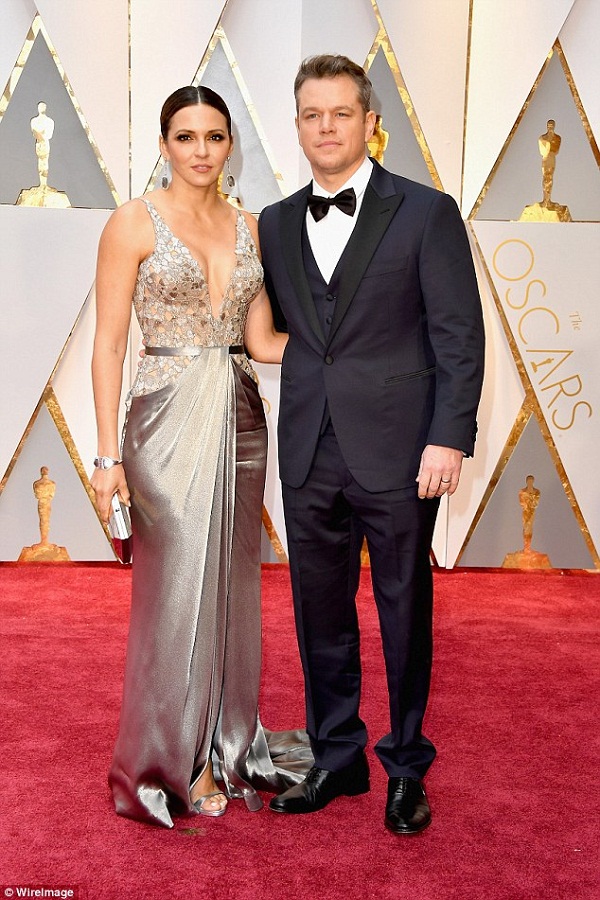 She unemotionally added:
"Am I the ashes in this scenario?…I refuse to be the ashes."
Matt had also said:
"It's not one man's job to tell another man what he can do to his back," 
But Matt's tattoos are quite small and sweet. This sweet gesture for his family will not be joked about or criticized definitely.
Short Bio on Matt Damon
Matt Damon is an American actor, screenwriter, and producer. People recognize him for his starring roles as Jason Bourne in the Bourne franchise. Additionally, he has also appeared in several other movies including the Ocean's trilogy, 'The Martian', and 'Invictus' among others. More Bio…
Source: USA Today