Father of five Chip Gaines surprised wife Joanna Gaines with new puppy! Know about their married life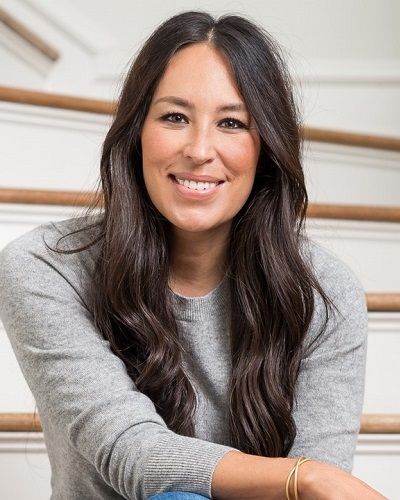 The family of five children Chip Gaines and Joanna Gaines added a four-legged friend to their family.
They are now proud owners of an English Mastiff puppy.
Joanna uploaded a series of Instagram pictures on Saturday 10th August and showed their son Crew playing with the dog.
---
She wrote,
"Chip told me he hadn't surprised us in a while with a new animal and that it was long overdue… we now have more dogs than children,"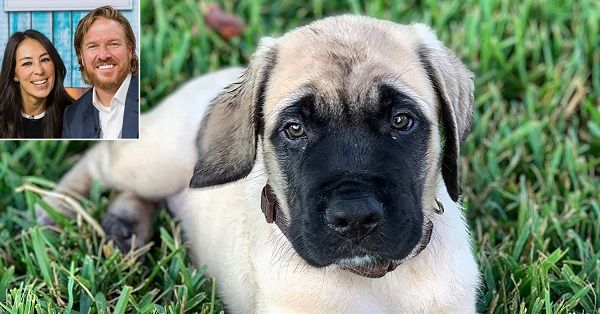 They already have a huge collection of pets. They have six dogs, multiple cats, cows, horses, chickens, and a goat. Likewise, they are huge animal lovers.
So, Chip surprised Joanna with a new pet dog. Being a parent to five children they have a lot of pet members in their family whom they look after.
The couple renovated and constructed their home. They started a show named "Fixer Upper". They run shows together in which they renovate houses.
Chip and Joanna Gaines celebrated son Crew's birthday
It was last month when they celebrated the birthday of their youngest child. They shared a sparking series of nostalgic Instagram posts in honor of their son Crew.
She wrote,
"I can't believe Baby Crew is already ONE!"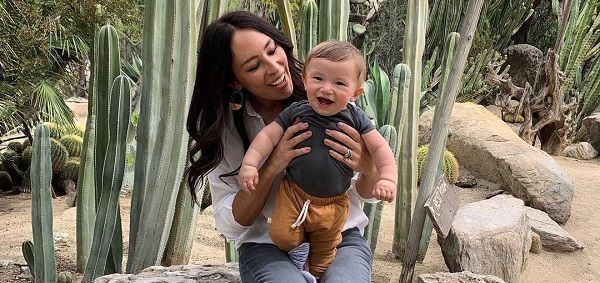 Similarly, she added,
"This joyful, funny, easy-going, sidekick of mine sure is easy to celebrate."
She has birth to Crew in June 2018. He was her fifth child and the couple was very happy and excited to welcome another child.
Also read Joanna Gaines pregnant with her fifth baby with husband Chip Gaines. Shows of her baby bump and reveals the sex of the child.
Married life of Chip and Joanna Gaines
The happily married couple Chip and Joanna married in the year 2013. They attended the same university but they had not met each other yet.
As they later met at Joanna's father's automobile shop when Chip's car had a brake failure. Chip fell in love with her and they eventually fell in love with each other.
Similarly, the married couple is parents to five children. Their children are Emmie, Duke, Ella, Drake, and Crew. She gave birth to a son in June 2018. In June 2018, she had a grandbaby shower. There is no news of any divorce and they are living happily.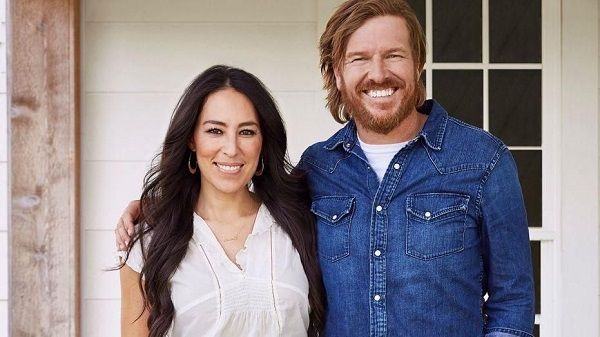 What happened to Joanna Gaines? Why did Joanna Gaines leave fixer Upper Fixer? | Net Worth | Rumors–>Video Link<–
Short bio on Chip Gaines
Chip Gaines is an American Television personality as well as the co-host of the show. He is an eminent businessman involved in the construction and designing of houses.
Also, he has been featured on HGTV because of his beautifully renovated houses. He is also renowned as the husband of beautiful Joanna Gaines. The couple is now shifting to Magnolia headquarters. See more…
Also read Chip Gaines and his wife Joanna Gaines Divorce Rumors! They are discussing their relationship on Twitter
Short bio on Joanna Gaines
Joanna Gaines is a television host of HGTV's 'Fixer Upper'. Along with her husband Chip Gaines, she has been remodeling, flipping, and fixing up homes for the past 12 years as an owner of Magnolia homes in Waco, Texas. See more…
Source: magazine, Wikipedia