Father Eminem is okay with daughter Hailie dating but not ready to become a granddad yet!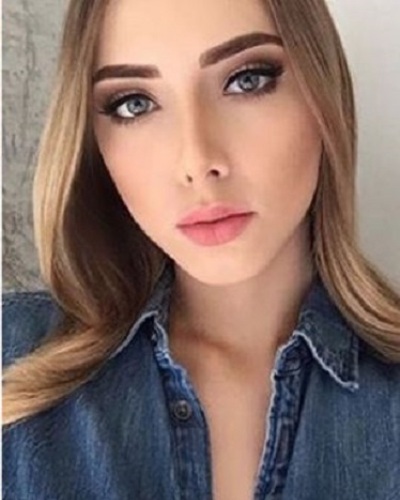 Singer Eminem has always been a very private person.
He rarely discusses his family life in public but is a very passionate and devoted father and a wonderful human being.
So it was a surprise when he recently discussed his daughter Hailie in an interview on the podcast of Mike Tyson, Hotboxin' with Mike Tyson.
---
Eminem and his daughter Hailie
The devoted father recently gave a sweet and memorable interview on Mike Tyson's podcast Hotboxin' with Mike Tyson. It was a surprise but pleasurable talk session with the legendary singer.
He discussed his parenting and daughter Hailie, 24 and her dating. He gave an insight into his life as a father. And his fans are thrilled.
Eminem told the podcast host Mike that he is extremely proud of daughter Hailie who is his firstborn. Mike was curious to know whether Hailie is thinking of having babies anytime soon with her boyfriends.
To this, the possessive and loving father immediately said laughingly:
"Not babies. Nope. Just, um, boyfriend and she's doing good. She's made me proud for sure. She graduated from college, 3.9."
More about Eminem's interview
Eminem is a highly talented and versatile singer who only gives rare but special performances these days. He spoke on the podcast of the softer side of him. He always had it and had always shown it to the world via his acts and songs.
Hailie got fame at an early age since her loving father used to always mention her name in his raps and songs. And now, she herself has become a high-profile celebrity. She is a social media influencer and an Instagram star with over 2 million followers on it.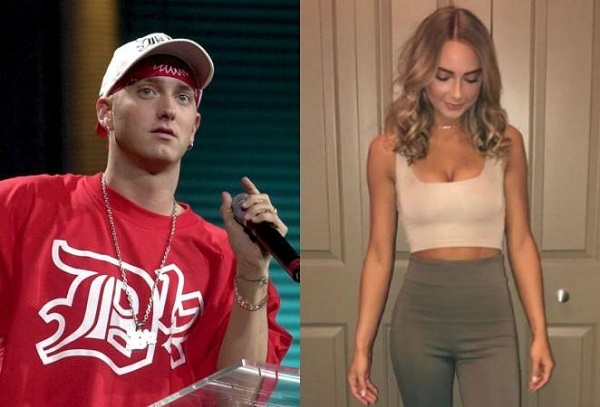 Besides Hailie, Eminem has raised his niece Alaina, 26 who is the daughter of Dawn, the late twin sister of his ex-wife Kimberly Anne "Kim" Scott. And he also took care of Whitney, 17, the daughter of Kimberly from another relationship.
Additionally, he took custody legally of his younger half-brother Nathan from his mother's side. He released the song Headlights in 2014 in which he spoke about his immense love for his mother despite all her weaknesses and apologized to her. This itself speaks high of this human being.
Eminem also said on the podcast:
"So when I think about my accomplishments, that's probably the thing I'm the most proud of is that—is being able to raise kids."
Eminem and his relationship
The singer always has been a caring and loving husband and father. But he never got the right amount of love. He met Kimberly in his high school.
Kimberly and her twin sister Dawn had run away from their home and took refuge at the house of Eminem's mother. And in 1989, the two started an on-off relationship.
Their only daughter together, Hailie was born on 25 December 1995. She was like a Christmas gift for him. The couple wed in 1999 but split in 2001.
In 2002, the shattered and angry ex-husband told Rolling Stone:
"I would rather have a baby through my penis than get married again",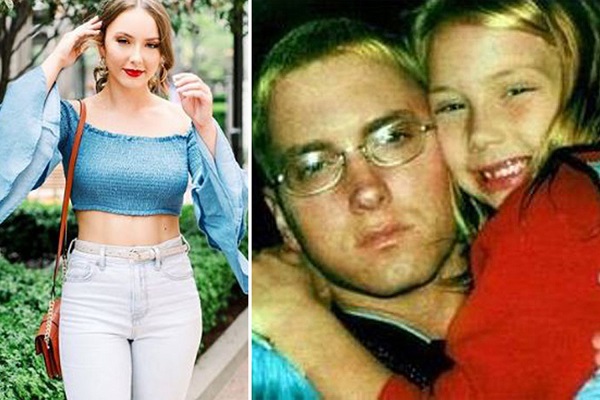 But again, he did the mistake of marrying Kim in January 2006 and in early April the same year, it was again a splitsville. They have joint custody of Hailie and he has a friendly relationship with Kimberly.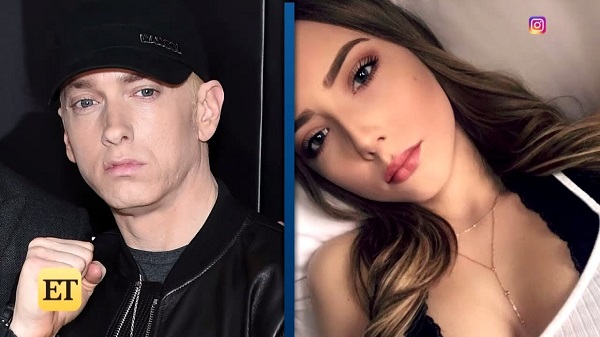 Short Bio on Hailie Jade Mathers
Hailie Jade is the daughter of famous American rapper, record producer, and actor, Marshall Bruce Mathers III (Eminem) and Kimberly Anne Scott. She has been mentioned in over 20 songs of Eminem. Hailie Jade was protected from the on-off relationships and vulgar legal divorce and custody battles of her parents. Jade has grown up to be a gorgeous, mature, and intelligent woman. More Bio…
Source: Urban Islandz, Wikipedia