Here's How 10 Hot Celebrity couples celebrated Valentine's Day 2021!
Valentine's Day 2021! Here are 10 of the celebrity couples who celebrated Valentine's Day with their lover.
1) Gigi Hadid and Zayn Malik
Gigi Hadid and Zayn Malik celebrated 14th February together after having a baby daughter Khai Malik in September 2020. Hadid posted a black and white picture of her and her beau in a room decorated with balloons. She captioned it,
"I love you Valentine && love the Valentine we get to share forever,"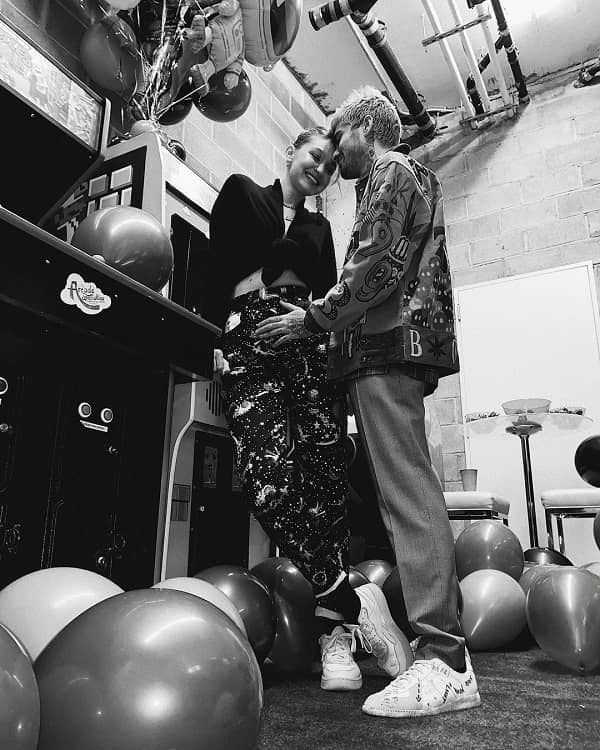 2) Hailey Baldwin and Justin Bieber
Hailey Baldwin had a double Valentine's Day celebration. She wished her husband Justin Bieber on V-Day with pictures of them. She wrote,
"v happy ur my valentine"
Baldwin also received roses from her bestie Kendall Jenner on Valentine's Day.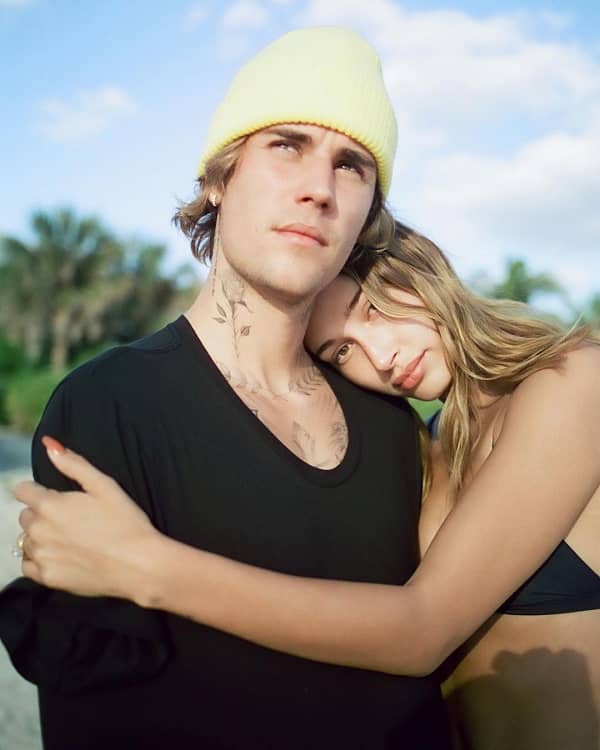 3) Shailene Woodley and Aaron Rodgers
The newly engaged couples Shailene Woodley and Aaron Rodgers celebrated their first Valentine's Day in Montreal Canada. They stayed at Shailene's place ordering food and doing fun activities inside due to the cold weather.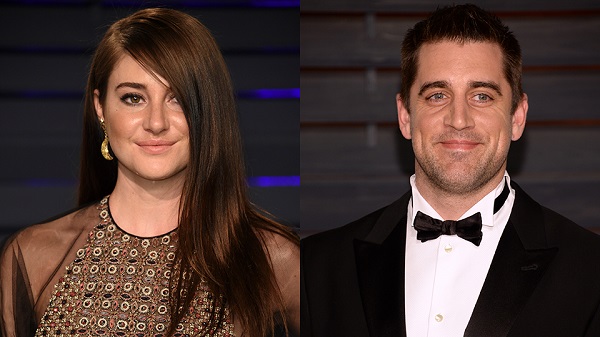 Also read How did Criscilla Anderson and Coffey Anderson celebrated their 12th Wedding Anniversary on Valentine's Day?
4) Jennifer Lopez and Alex Rodriguez
Jennifer Lopez had a flowery Valentine's Day with her lover Alex Rodriguez. She flaunted her big bouquet of roses with balloons attached to its center. Also, she wrote,
"February is our special month… our anniversary month… We met again for the first time on February 1st… the first time we went out was two days later and since then there hasn't been a day we haven't been together or spoken… you keep me laughing…I love your wickedly funny sense of humor…"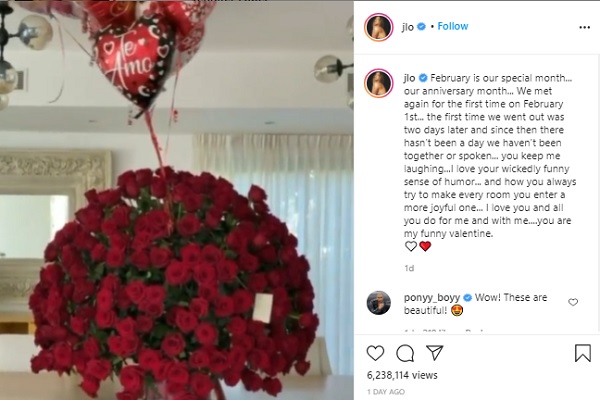 5) Chrissy Teigen and John Legend
John Legend shared their love story in an animated video on his Instagram and wished his wife Chrissy Teigen for Valentine's Day. He also shared heart-shaped pancakes and went to Instagram Live pre-Valentine. Chrissy posted a nude photo of her showing her body promoting self-love.
View this post on Instagram
6) Kendall Jenner and Devin Booker
Kendall Jenner and boo Devin Booker made their relationship official this Valentine's Day. Jenner shared a cute picture of them lying on a countertop. Similarly, she tagged him and kept a small white heart on the story.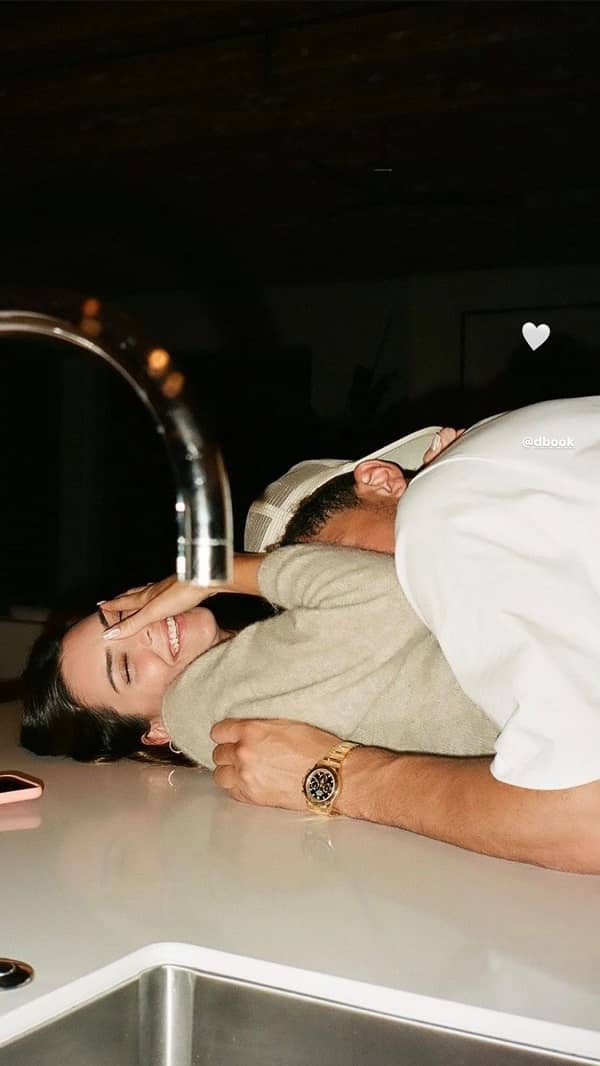 7) Priyanka Chopra and Nick Jonas
Priyanka Chopra and Nick Jonas had a long-distance Valentine's day celebration. Chopra received a bunch of pink roses from her husband Nick on Valentine's. Nick also wished her on Instagram by sharing a picture of the two riding horses. Also, he wrote,
"Where ever you go, I'll go, cause we're in it together. For better or worse, hold on, cause it only gets better. Happy Valentine's Day @priyankachopra thank you for filling every day with happiness and peace. I love you to the moon and back."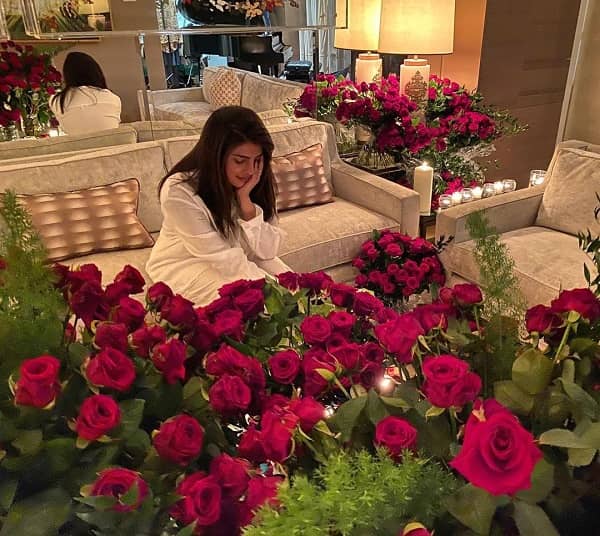 8) Michelle Obama and Barack Obama
Michelle Obama wished her husband Barack Obama on the occasion of Valentine's day on her social media sharing pictures and writing sweet captions. Likewise, posted a family picture of him and his girls and wrote,
"Happy Valentine's Day to the three who never fail to make me smile. Your dazzling light makes everything brighter."
Also read Valentine's Day Special! Here Are 6 Romantic Cozy Date Themes To Celebrate With Your Partner!
9) Joe Jonas and Sophie Turner
Joe Jonas wished his beloved wife Sophie Turner with a picture of her when she was pregnant with their child. Likewise, he wrote,
"Happy Valentine's Day to my 2 Valentines ❤️ throwback"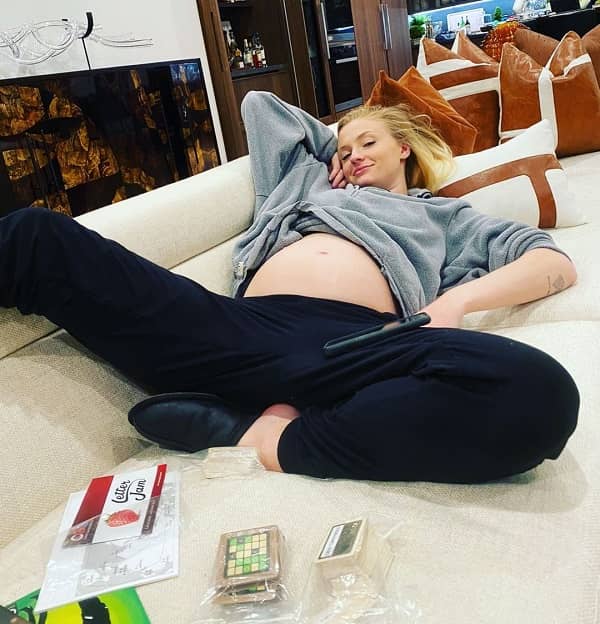 10) Sarah Hyland and Wells Adams
Sarah Hyland and Wells Adams celebrated their Valentine's Day together. Hyland shared a picture of their fake wedding and wrote,
"Find someone who will take fake wedding pictures with you when everything is canceled Happy Valentine's Day to my would be husband of 6 months by now I love you to Pluto and back @wellsadams"