7 favorites of Xiao Zhan from Gucci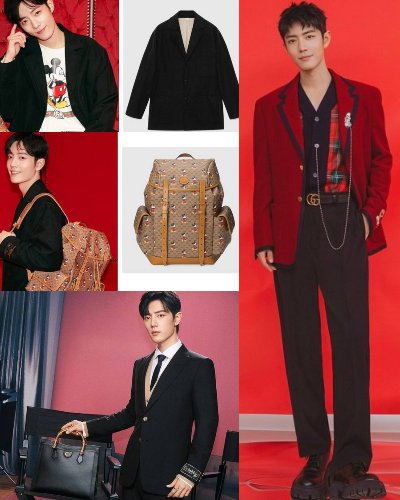 Chinese Xiao Zhan is a famous actor and singer in China. He is also a brand ambassador of Gucci. Gucci is one of the famous Italian luxury fashion brands.
Zhan is already started to promote different Gucci's ready-to-wear products and other accessories in China. He always appreciated Gucci's elegant and unique design fashion. So, he is happy to collaborate with this Luxury brand.
If you are curious about what kinds of Gucci products Xiao Zhan is wearing or like. Then, here we try to include 7 favorites of Xiao Zhan from Gucci.
1. Zhan Holding Gucchi Handbag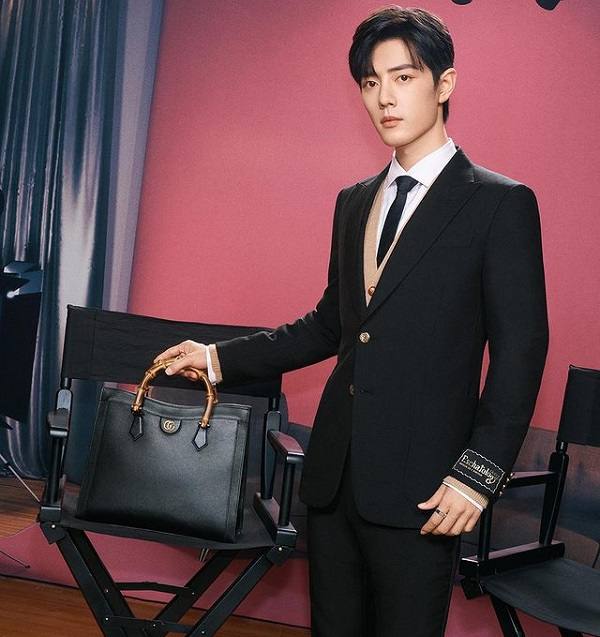 As of October 22, 2021, Gucci Official, tweeted this image through their Twitter account. They also announce that Xiao Zhan has become a new brand ambassador of Gucci.
He always admires Michele's romantic fashion language and his creation. In this image, he is wearing his black suit and holding a Gucchi bamboo handles Handbag.
2. Micky T-shirt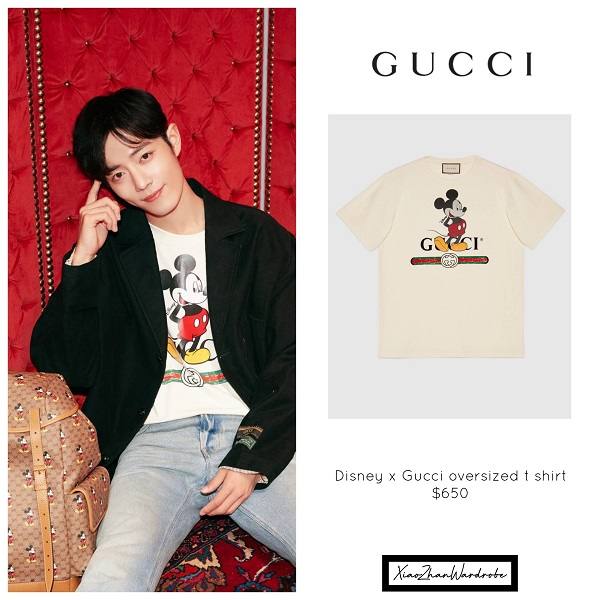 Who does not like Micky mouse? this adorable Micky print T-shirt gives you a classic Disney vibe. Zhan pair this Micky T-shirt with a black blazer and Jeans. This Oversized t-shirt is a collaboration between Disney and Gucci. It cost you around $650.
3. Disney X Gucci Backpack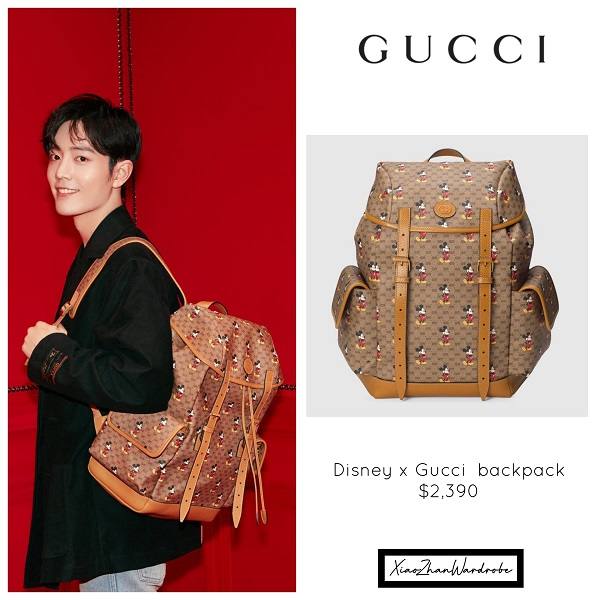 Another beautiful Gucci X Disney Collection Backpack is carried by the Zhan. This comfy leather finishing Micky printed backpack is reliable to carry your essential accessories without any problem. Its market price is $2390.
4. Gucci Blazer – Black Male skin Jacket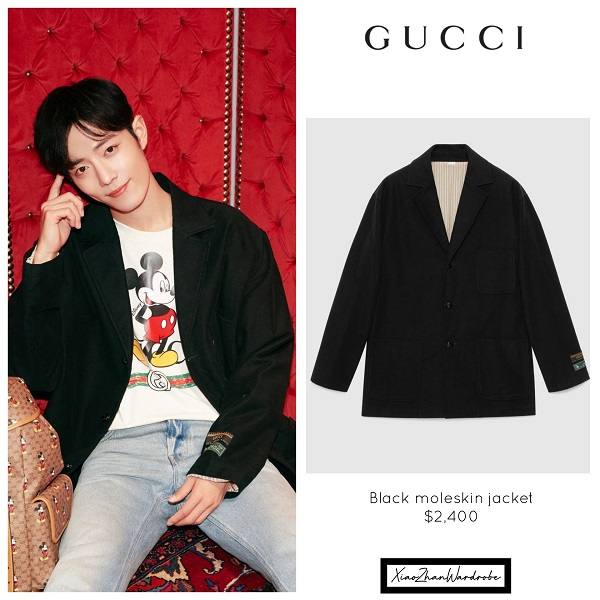 This elegant design Black Male Skin Jacket is very comfy and fashionable. This blazer provides him with a very relaxed and formal look. This Luxury Gucci Black Blazer is worth around $2400.
Also read: 7 Trending Fashion Of 2020 For Men
5. Xiao Zhan wearing Gucci Belt and Jacket ss 21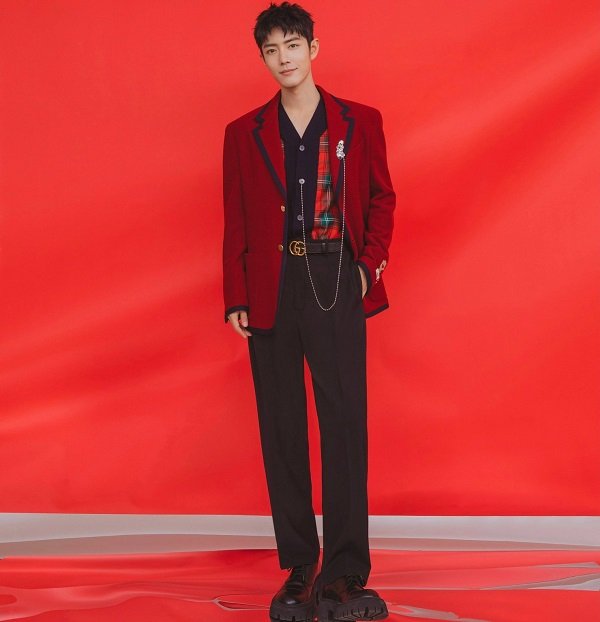 That Gucci Belt is looking like a cherry on the top and enhances the whole outfit look. Besides, he is also wearing another Gucci Jacket SS 21.
6. Balenciaga shoes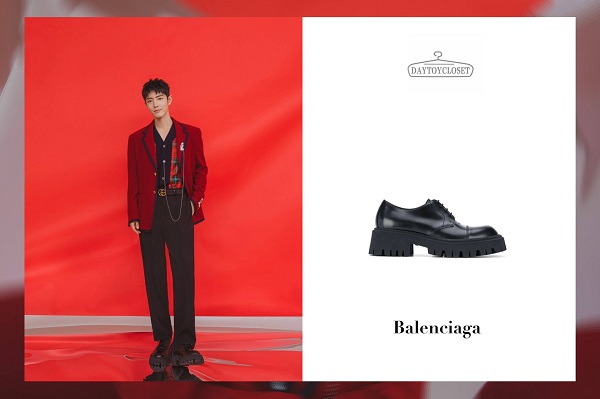 Zhan is equally concerned about his footwear. He loves to wear these Black Balenciaga Shoes. They cost around $100 – $500.
7. Attend Milan Fashion week 2020 with Gucci Bag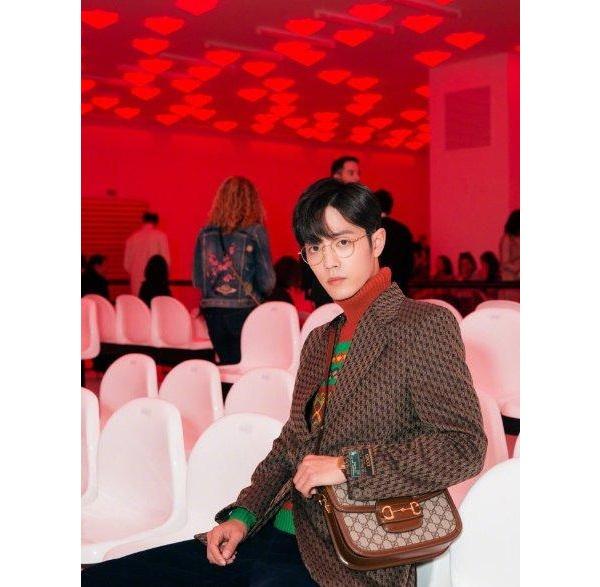 When Gucci invited him to attend Milan Fashion Week 2020. He attends that event in a retro-style suit with a turtleneck sweater carrying a Gucci shoulder bag.
Also read: 9 street fashion style for men