Felicity Huffman to serve 2 week of prison time after college scam! All the update inside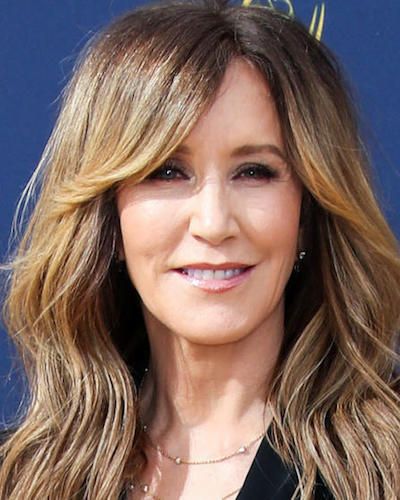 The Desperate Housewives actress Felicity Huffman reported Tuesday to a federal prison in Dublin, California in the US after a college admission scandal.
The 56-year-old actress was sentenced to serve the prison for a period of two weeks along with dozens of wealthy mothers and fathers trying to get their children into elite schools.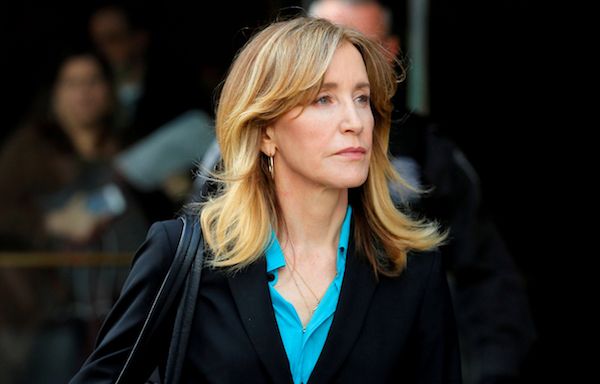 Felicity Huffman serves a 14-day sentence
The scandal underscored the lengths some wealthy parents undergo to get their children into top universities. The Desperate Housewives star turned herself in the act of hiring someone to correct the answers on her daughter's university entrance exam.
Huffman's husband actor William H. Macy, dropped off the actress at the Federal Correctional Institution, Dublin, a low-security prison for women in the San Francisco Bay Area, according to Tasc Group, which represents Huffman.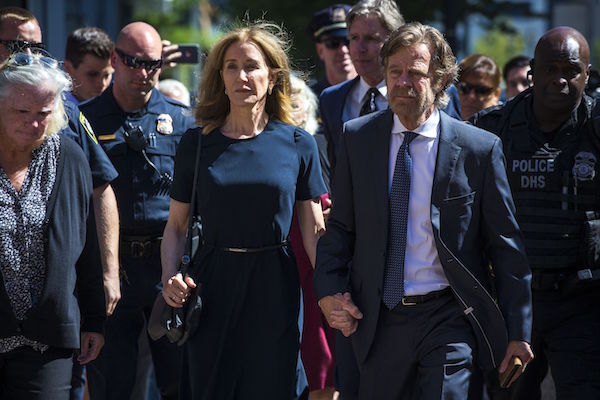 According to media, the prison has been described as "Club Fed" and made its way onto a Forbes list back in 2009 for America's 10 Chushiest Prisons. Felicity Huffman would be issued a prison uniform and underwear and referred to by her number once inside the prison-like every other inmate.
According to a Tasc Group, a publicist who declined to be named in accordance with company policy, the actress will share a room and open toilet with three other inmates.
The person said the actress will be subjected to five-bed checks a day while having access to a gym, library and TV room. According to reports inmates are assigned khaki pants, blouses and brown T-shirts with a nametag that must be displayed all the time. Inmates are required to wake up at 5 am on weekdays with breakfast at 5:30 and beds must be made by 6.
Also, read about the Compilation of all of Jenelle Evans's scandals and controversy! Admitted having Marijuana within 30 days after giving birth to her baby
Huffman given jail time over college scam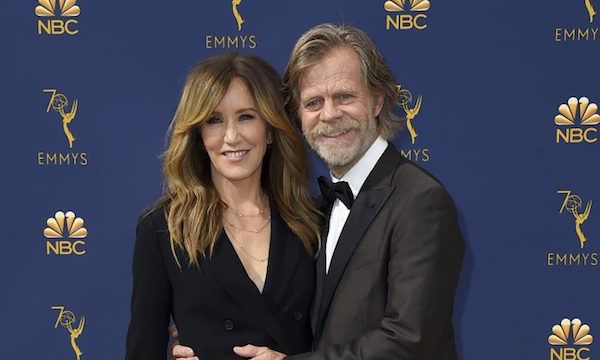 US District Judge Indira Tawani had given the actress until 25 of October to turn herself to prison. Felicity Huffman had requested to be jailed near her family including her oscar-winning actor husband William H Macy in California. A representative of the actress stated,
"Ms Huffman is prepared to serve the term of imprisonment Judge Talwani ordered as one part of the punishment she imposed for Ms Huffman's actions. She will begin serving the remainder of the sentence Judge Talwani imposed – one year of supervised release, with conditions including 250 hours of community service – when she is released."
Huffman pleaded guilty in May to mail fraud after admitting to paying $15000 to an accomplice to cheat on her daughter's exam. On September 13, the day of her sentencing, the Emmy award-winning actress expressed her regret for her actions, stating:
"I was frightened, I was stupid and I was so wrong. I am deeply ashamed of what I have done."
The actress was initially to serve a whole month in prison. In September 4 letter to the judge requesting leniency, she stated she had committed the crime out of concern that her daughter's low maths scores could ruin her dream of attending the university of her choice. A total of 51 people were charged in the scandal. The scandal was the biggest college admissions case ever prosecuted by the justice department.
Lori Loughlin, who is recognized for her role in Full House and her designer husband is still fighting charges after prosecutors accused them of paying to have their two daughters admitted to the University of Southern California as athletes, despite the fact that neither child played the sport.
Also, read about Joe Giudice making desperate legal moves to put his deportation to Italy on hold!
A short bio on Felicity Huffman
Felicity Huffman is an American actress. She is the recipient of numerous accolades including a Primetime Emmy Award, a Golden Globe Award, three Screen Actors Guild Awards and has received nominations for an Oscar and BAFTA Award.
source: BBC