Felipe Vazquez, 29 sexually assaulted a 13 year old? What are his charges?
Baseball pitcher Felipe Vazquez is convicted of sexual assault
He assaulted 13 years old in December 2019 and was arrested
He is guilty of 10 counts of sexual abuse of children and other offenses
---
Yet another Sportsman involved in 'sexual assault'! Venezuelan professional baseball pitcher Felipe Vazquez has been convicted as a sex offender. He was found guilty of a litany of charges on 20th May 2021 from his September 2019 arrest.
The jury of the Pittsburgh area found him guilty of 10 counts of sexual abuse of children, two counts of unlawful contact with a minor, one count of statutory sexual assault, one count of corruption of a minor, and one count of indecent assault of a person under 16 years old.
What did Felipe do?
His sentencing date has not been decided yet but he is certainly facing multiple decades in prison. When he was arrested in 2019, the Florida Department of Law Enforcement said,
"FDLE agents, with assistance from the Pennsylvania State Police, today arrested Felipe Vazquez, 28, of Saint Cloud, FL, for one count of computer pornography – solicitation of a child and one count of providing obscene material to minors. Vazquez, a baseball player with the Pittsburgh Pirates, was taken into custody in Pittsburgh this morning,"
He was involved in a sexual relationship with a 13-year-old female victim who resided in Lee County. The now 15-years old victim was continuing to have a relationship with Vazquez via text messaging. Likewise, the minor received a video in July from him in which he is shown performing a sex act. He had asked her to meet him for a sexual relationship after his baseball season was over.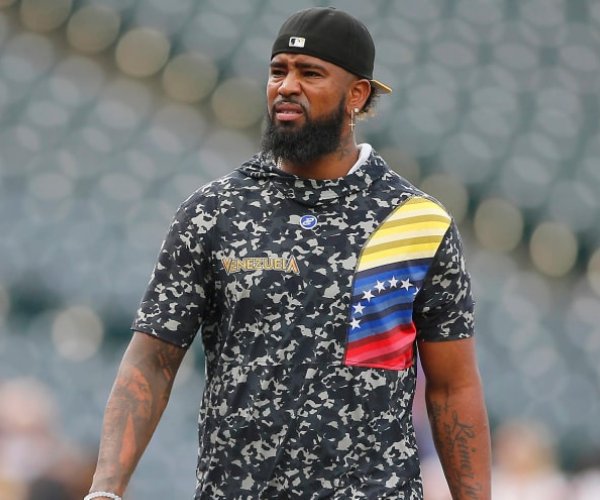 Also read Alicia Miller, the ex-girlfriend of Ben Ungermann speaks for the first time after his arrest on sexual assault allegations!
More on Felipe Vazquez trail
While on Felipe Vazquez's trial he claimed to not know the victim was underage. Felipe said that he thought she was a woman and wanted to be in a relationship with her. As per the statement,
"he said his accuser walked like a model at a fashion show. When prosecutors asked him to walk like the accuser, the 6-foot-4 Vazquez complied. His attorney followed up by saying to let the record reflect Vazquez sashayed around the courtroom like a model."
Finally, the jury has found him guilty of all the charges. Furthermore, he was found not guilty of 10 related charges of unlawful contact/communication with a minor. His sentencing will be announced within 90 days.
Also read Student Advocate For Sexual Assault, Daisy Coleman Died At The Age Of 23!